Seven Famous Photographers Who Used Polaroids
For artists such as Andy Warhol and Ansel Adams, the Polaroid SX-70 was the digital camera of its day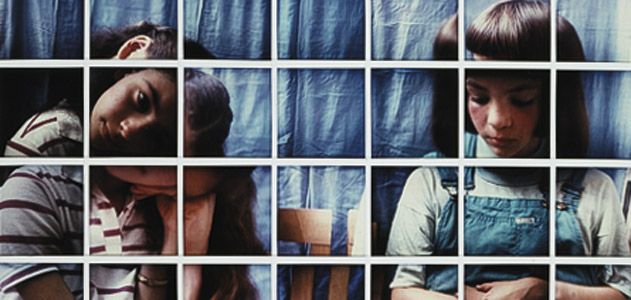 David Hockney, Imogen + Hermiane Pembroke Studios, London 30th July 1982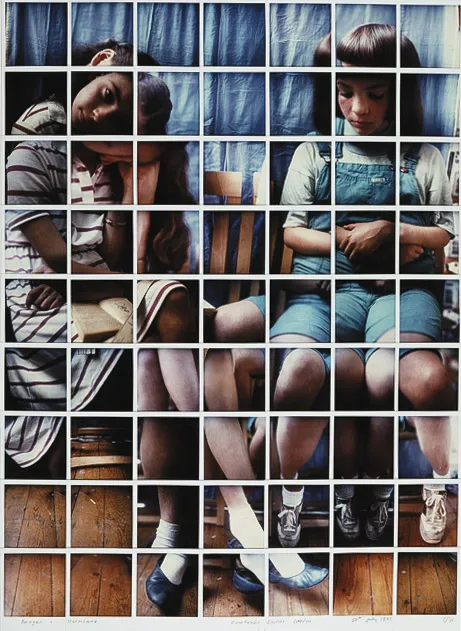 Polaroid took a step forward in both form and function when it released its sleek SX-70 in April of 1972. "Don't undertake a project, unless it is manifestly important and nearly impossible," said Polaroid co-founder Edwin Land. The immediacy provided by a lack of peel-apart film made it the digital camera of its day. Notable photographers and artists, including Lucas Samaras and Andy Warhol, made creative use of the medium, while famous figures of the time were captured in the distinctive Polaroid style.
British pop artist David Hockney's beautiful composite of 63 Polaroid SX-70 images sold for $194,500 at the 2010 Sotheby's auction of the Polaroid Collection.
Ansel Adams, Yosemite Falls (1979)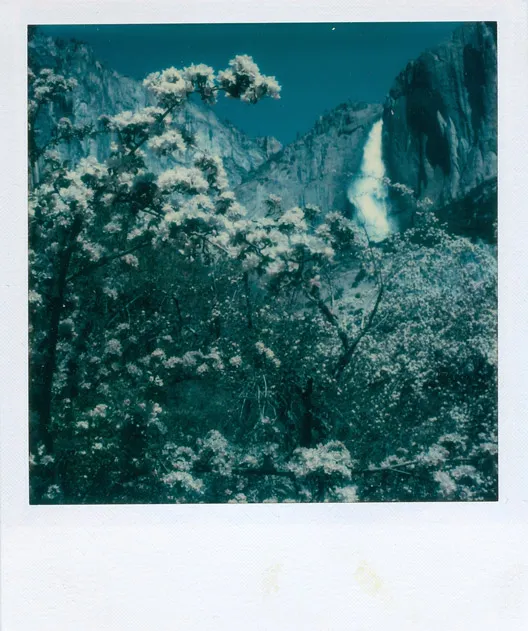 Famous for his large-scale black-and-white photographs of the American West, a septuagenarian Ansel Adams was still able to manage a sense of grandeur with his SX-70 on
Yosemite Falls
(1979).
Walker Evans, Abandoned House (ca. 1973-1974)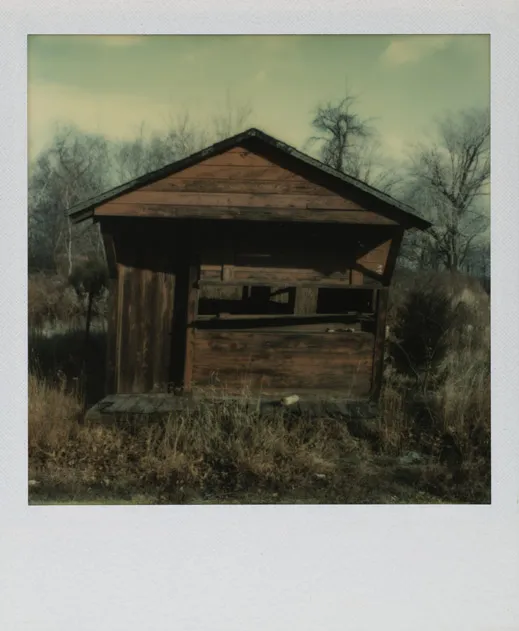 Polaroid provided the Great Depression documentarian Walker Evans with an unlimited supply of film for his SX-70 in 1973, and the simplicity of the Polaroid made it possible for an infirm Evans to shoot during his final years. "Nobody should touch a Polaroid until he's over 60," said Evans.
Lucas Samaras, Photo-Transformation (12/13/1974)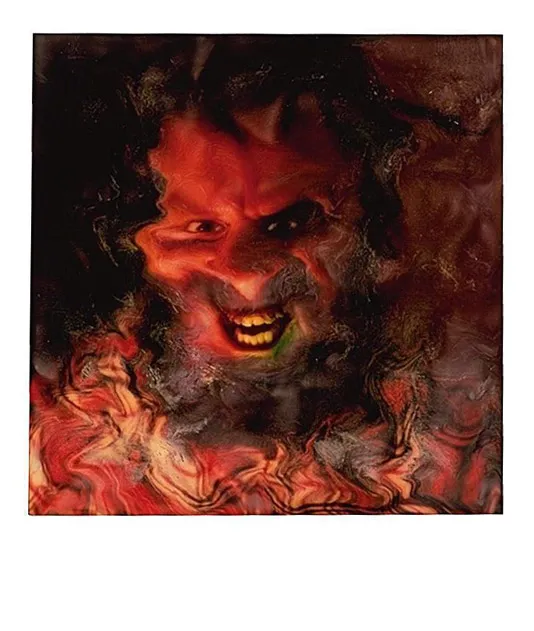 Greek multimedia artist Lucas Samaras wasn't content to sit back and see what developed when he shot with his Polaroid SX-70. Instead he took to manipulating the colored dyes on the ejected drying photographs with whatever was handy, whether it was pins or rubber erasers. As a result, the self-portraits he often shot in his kitchen with mirrored and patterned backgrounds became even more extreme and other worldly.
Andy Warhol, Andy Sneezing (1978)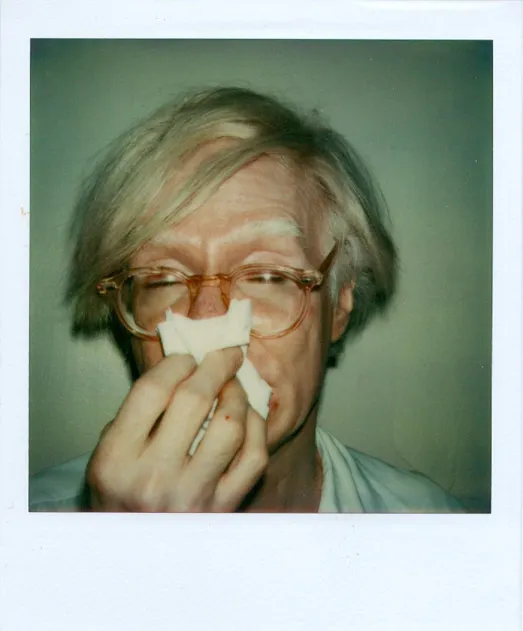 Iconic pop artist Andy Warhol captures a moment of his own congestion with
Andy Sneezin
g (1978). Warhol often utilized the instant Polaroid technology of another model, the Big Shot, in order to shoot prints to serve as the basis for silkscreen portraits.
Christopher Makos, Andy with SX-70 and Konica (undated)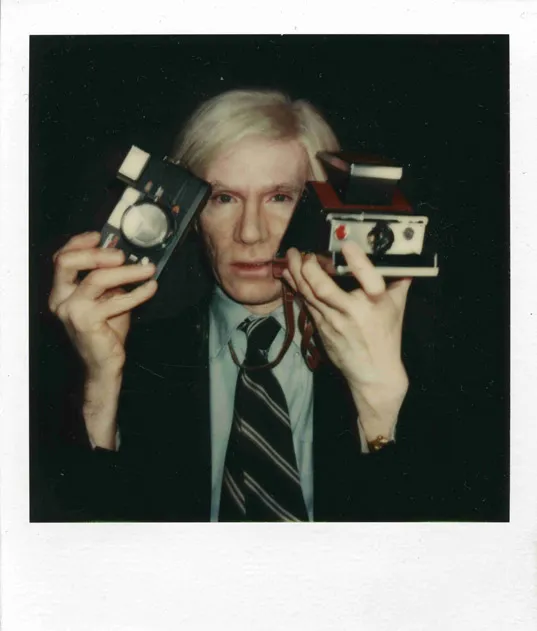 American photographer Christopher Makos is credited with teaching Andy Warhol how to use a camera. Makos used his SX-70 to capture this meta shot of pop artist Andy Warhol holding a Konica in one hand and a Polaroid SX-70 in the other. "The Polaroid was so cool at the time," Makos told Polaroid in 2010, "we would all just take pictures of each other and pass them around, sort of the way that people pass around images on Facebook, writing on their wall, poking them––I think you get the picture!"
Maripol, Untitled (1983)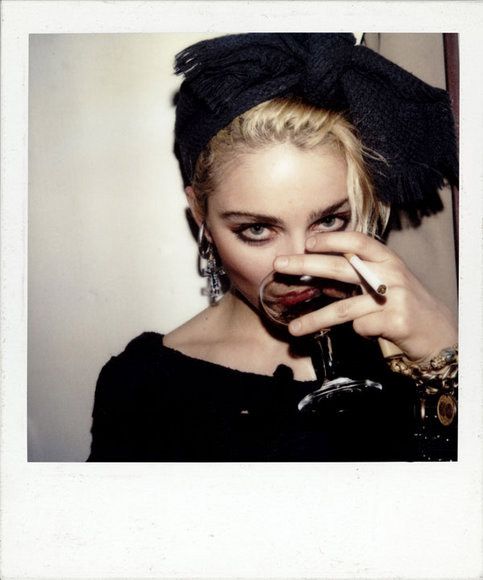 French fashion designer, stylist and photographer Maripol is credited with styling Madonna during her first two albums,
Madonna
and
Like A Virgin
–the period of time when the bracelet-laden Material Girl became a fashion icon. In this 1983 shot, Maripol captures Madonna at Danceteria, a New York City nightclub, prior to the release of her breakthrough album
Like A Virgin
(1984).