PHOTOS: What Happens When a Rebel Turns Graffiti Art Upside Down
Artist Evan Roth's award-winning work puts the action in interaction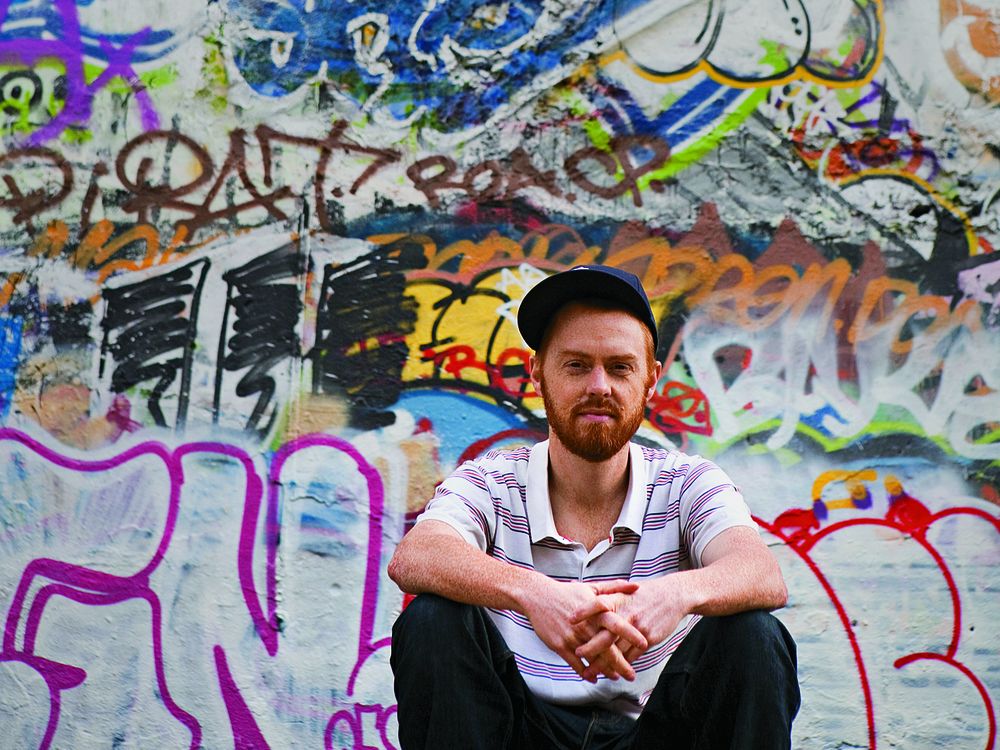 Packing for a flight out of Los Angeles last spring, Evan Roth placed a steel plate in his carry-on bag. The phrase "Nothing To See Here" had been cutout of the metal with a laser. As his bag passed through the airport X-ray machine, the Transportation Security Administration screener burst out laughing. "He started calling over other TSA agents to look at it," Roth recalls. "Some of them thought it was funny and some of them thought it was horrible. You could get the whole spectrum of reactions in that one pass through security."

Roth's stunt was part of an ongoing artwork he calls TSA Communication. He puts steel plates bearing messages—"Mind Your Own Business," "Thanks For Being You"—through airport security, then documents the reactions in photographs and videos. They're posted on his website, evan-roth.com. That project and others have earned Roth the 2012 Design Award for interactive work from the Smithsonian Cooper-Hewitt, National Design Museum.
Access for All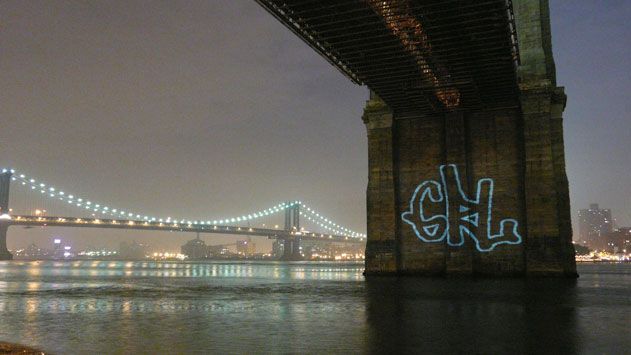 "The beauty of Evan's work is that it explores 'interaction' to the fullest," says John Jay, executive creative director of the advertising agency Wieden+Kennedy and chairman of the design awards jury. Unlike a lot of interactive, computer-based design, Jay says, "his work is also based upon open-source technology and philosophy, so everyone can participate."

By using open source technology, lasers and a super strong project, artists were able to engage in high-tech graffiti art, projecting temporary designs onto the sides of buildings hundreds of meters away, as shown in this photograph.

Champion of Open-Source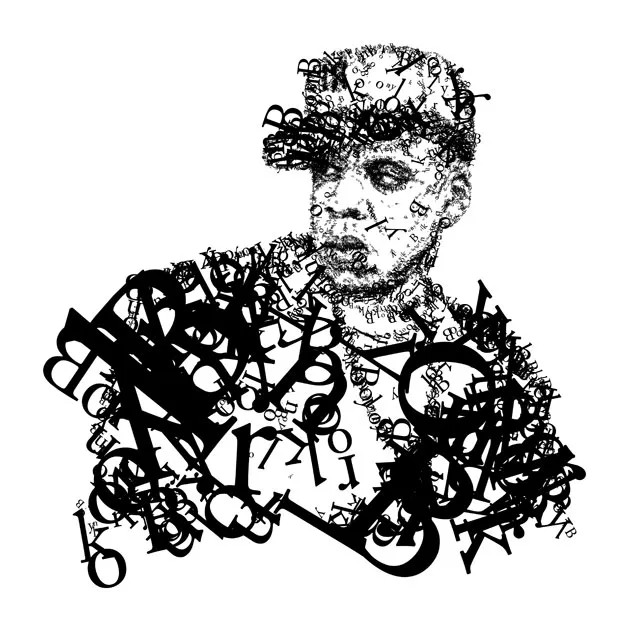 Much of Roth's work is subversive or rebellious—some of the key words on his website aren't printable in this magazine—but he practices the grassroots philosophy he preaches. He champions open-sourcing, making public the computer programs he has developed to do things. He's happy to share the software he created that allows a graffiti artist paralyzed with Lou Gehrig's disease to paint by moving his eyes. And Roth produced the first open-source rap video, with the artist Jay-Z.
Transforming the Artist Into Art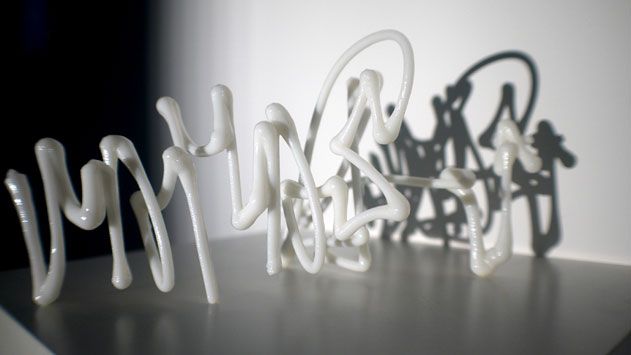 Motion tracking software allowed Roth to turn the gestural movement of graffiti artists into 3-D works of art.
Cache Self Portrait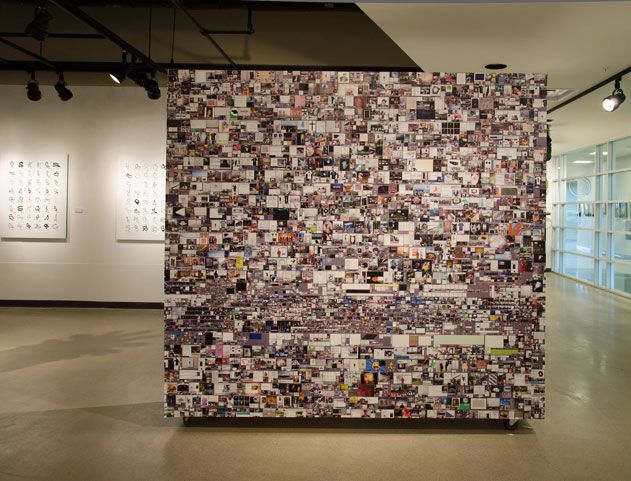 Roth, 34, grew up near Michigan State University, where his mother taught education and his father still teaches toxicology. He earned a bachelor's degree in architecture at the University of Maryland in 2000 and later found work at architecture firms in Los Angeles and Washington, D.C. But his mind was elsewhere. "I was constantly coming home after work and experimenting with things online, and trying to sneak interactive installations into all the proposals we were doing for clients." So he left architecture and earned an MFA in technology and design at Parsons the New School for Design in New York City.

Roth has created a number of cache self portraits using the materials stored in his computer cached images after a day of browsing the Web.

De-Touch Self Portrait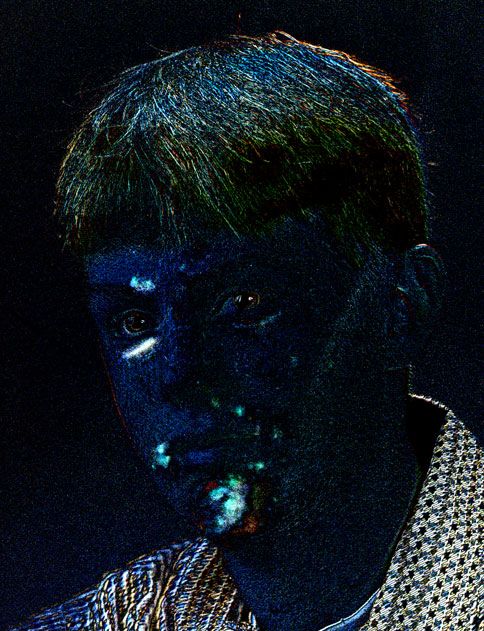 Roth altered portions of his 1996 high school senior photograph for this visualization, which he calls De-Touch Self Portrait .
Intellectual Property Donor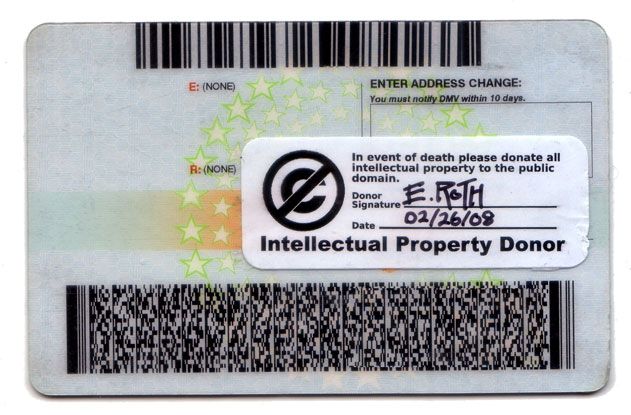 The artist created this sticker and placed it on the back of a drivers' license designating himself as an "Intellectual Property Donor."
TSA Project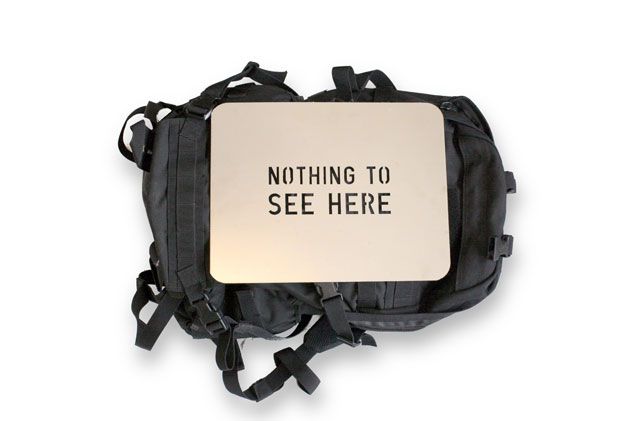 The TSA project, Roth has said, is a "performance that aims to give citizens an active voice in the theater of security." Such a performance might seem risky, given the TSA's grave responsibilities and its clear instructions to passengers not to joke about weapons during screening, but Roth says he hasn't missed a flight yet, never mind been arrested. In fact, the TSA permits photographing or videotaping inspections as long as doing so doesn't interfere with security operations. It warns that if an object in a bag blocks a screener's X-ray view of items, however, the bag may be searched.
Graffiti Taxonomies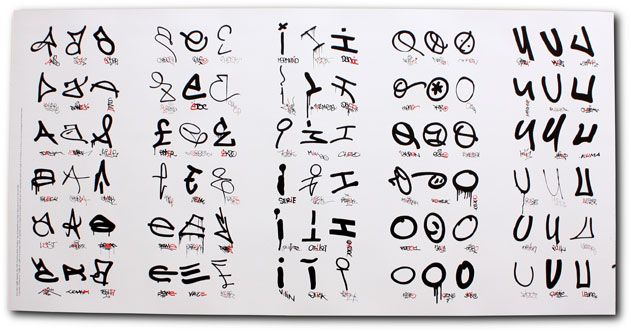 While in graduate school, Roth compiled "graffiti taxonomies"—charts that compare the scripts graffiti artists use in their "tags," or signatures. (For instance, he documented 96 versions of the letter "S.") Two of those works are now in the permanent collection of the Museum of Modern Art. He has also been featured at the Tate Modern in London and the Centre Pompidou in Paris, his current base.
Alternative Graffiti Technologies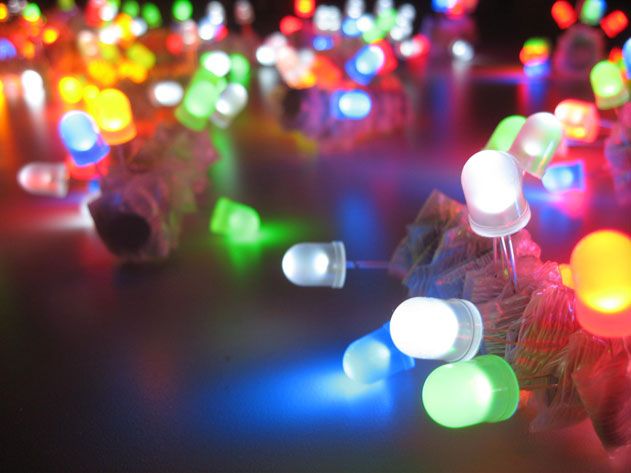 An early experimentation with alternative graffiti technologies brought Roth and his collaborators to the LED lights.
Elevating Simple Technologies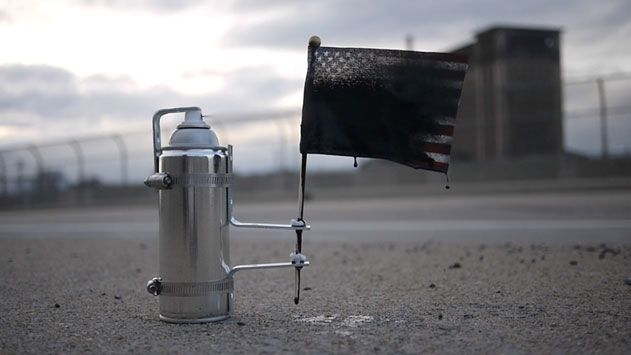 Among the more down-to-earth projects Roth has done are his "propulsion paintings," which use the energy from clamped-open spray-paint cans to turn a bicycle wheel or levitate a Ping-Pong ball while the paint flies."I'm a fan of zip-ties and steel plates and duct tape and these really simple technologies that elevate you to be able to say something that you weren't able to say before."