On the Job: Choreographer
Choreographer Lori Belilove pays homage to Isadora Duncan, the mother of contemporary dance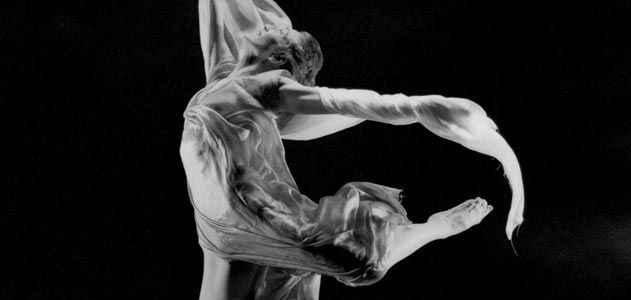 Meeting Lori Belilove, founder of the Isadora Duncan Dance Foundation, can be eerie for anyone familiar with the mother of contemporary dance. Both women were born in the San Francisco Bay area. Both Belilove and Duncan were raised as free spirits, encouraged early to love the arts and nature. Both traveled extensively with their families through Europe. Both drew inspiration from classical Greece. And both were passionate believers that dance begins deep within the soul, not strictly at the barre.
Which came first, the interest in Isadora or the interest in dance?
The interest in Isadora. As a young girl growing up in Berkeley, I was certainly exposed to dance and all the arts. I was taken to ballet class at age 5, and I thought it was very stupid. I remember dismissing myself early and waiting for my Mom to pick me up outside, where I played with bugs and flowers in the garden.
The big "Aha!" moment was when my whole family traveled to Europe for four months. We camped and visited every country, museum and church in a VW bus. In Athens we were told to look up the dance teacher of my brother's piano teacher Vassos Kanellos. Kanellos was an extraordinary man with a long career. He met Isadora Duncan and her family when they came to Greece; Isadora taught him, along with other young Greek boys, and presented them later in Vienna as the chorus of dancers.
My brother recalls that Mr. Kanellos said, "Lori, you must be the next Isadora!" He asked me to come to Athens and study with him. I recall being weary from months of traveling and I was uncertain about this invitation.
When we got back home, I read Isadora's autobiography, and I flipped out. I had to find everything I could about her and her dances. After completing high school early, I traveled to Greece to study with Mr. Kanellos.
What was it about Isadora that attracted you so?
Her zest for life first off, and her aesthetic of classical beauty in harmony with the movement of the human body. I love how she insisted that the heart and spirit of each individual dancer needed to be acknowledged. She believed dancing was a natural expression for children and she wanted the training in her schools to reflect that. All of this made perfect sense to me.
How did you develop this into a career?
One thing led to another. While I was in Greece, a little article about me appeared in the local paper in Berkeley. A woman called my mother and said she had to meet me. She was Mignon Garland, and she had trained with Irma and Anna Duncan, two of the Isadorables [six of the principle dancers at Isadora's Grunewald, Germany, school whom Isadora adopted in 1919].
Did you meet the Isadorables?
I met Irma, who was in Santa Barbara, and then I met Anna and Maria Theresa in New York. Irma was passionate about Isadora's technique.
How did you establish the foundation and start your dance company?
I went to Mills College [in Oakland, Calif.] and studied dance, religion and classical studies. By the time I graduated, leading students of the Isadorables (Julia Levien & Hortense Kooluris) were starting a new Duncan Dance company and asked me to be a founding member. So I moved to New York to do that in 1976. These women were in their 60's and were becoming less active, and I was becoming more active and creating new works. I had a new vision of Isadora that was more contemporary. So I explored on my own and started the Foundation in 1979. The older Duncan dancers came on as coaches and artistic advisors.
Ten years later, I created the Isadora Duncan Dance Company. It fluctuates from having five to nine dancers. We take on apprentices, and we're starting a certification program—I'm birthing dancers and teachers!
From my perspective, dancers today are missing the Isadora experience. Now don't get me wrong, I love beautiful lines and clean turns, but the artist has to be developed altogether. If there is never any relief from the pressure to be technically perfect and on the count prescribed by the teacher, some dancers will get stuck there. I always teach a section of improvisation in my classes to keep that part alive in the dancers. It is an opportunity to bring together what they have learned in their own way—and what other way is there, ultimately? Nobody wants cookie cutters for dancers!
What does the foundation do?
It has a three-fold purpose: performing, educational programs and archival research.
A lot of people don't know that Isadora's work exists. There's a lot of de-mythologizing to do as well. There is the belief that Isadora was a freewheeling bohemian without any discipline. She was self-educated; she left school at 10 and went to the library and read voraciously. She was a philosopher and quite a genius.
How do you choreograph a dance? Do you write things down or sketch moves?
For me, a dance starts way deep in my psyche, like a stirring in my soul. Usually, I am stimulated by some experience or fleeting moment that registers for me as something to explore. Often in people-watching something will fascinate me and I'll have an idea about something I want to say. I'll use my company, and I'll shape and experiment. It's all exploration.
Tell me about the dancers' costumes.
The original tunic designs are from Isadora, inspired by both ancient Greek and Roman clothing depicted in sculptures, vases, wall paintings as well as Renaissance art. She loved how drapery clung to the body to reveal movement. The tunic is like a dress with a side slit.
I've evolved some of these to be more contemporary and to get rid of extra poof. Isadora and her dancers from the 1900s wore costumes with a gentle poof that exaggerated the hips, as seen in Botticelli paintings. The designs of the costumes relate to the mood of the dances as well—heavier fabric for lamenting dances and very light China silk for the lyrical works. Certain colors go for certain dances in the repertoire, too.
Where do you perform?
In the United States, we go mostly to colleges; the dance departments love us. We've been to France, Germany, London, Greece, Russia, Mexico, Canada, Brazil, West Africa and Korea. I love sharing this work with people, and, I'm afraid the enthusiasm for the richness of this work pours out in all my performing and teaching.