News from the Preservation Front
Why we need to save orphan films as well as blockbusters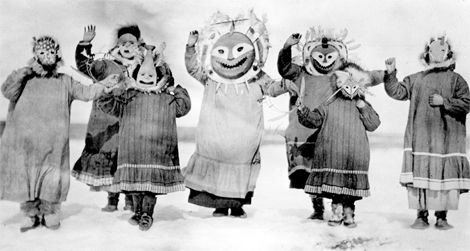 Several major film preservation projects have been in the news recently. Back in September, I posted about A Trip to the Moon, restored from an original, hand-colored nitrate print. (Its director, Georges Méliès, plays an important role in the new Martin Scorsese film Hugo.) Dave Kehr just wrote about a $100 Laurel and Hardy collection from Vivendi. And film buffs are eagerly awaiting the January 24, 2012 release of Wings on Blu-ray and DVD, one of the more difficult of the Best Picture Oscars winners to view. (I'll be writing more about its restoration in the future.)
These are big-budget items that deserve media coverage, but I'd like to draw attention to another set of films that recently received preservation funding. On October 26, the National Film Preservation Foundation announced its latest grant winners. The NFPF targets movies it aptly describes as "under the radar of commercial preservation programs." Silents, documentaries, independent films, home movies, avant garde pieces—in other words, works that generally wouldn't stand a chance in the commercial marketplace. (Full disclosure: working through the Adirondack Forty-Sixers, I helped secure financing through the NFPF to restore mountaineering footage shot in the Adirondacks in the late 1940s.) You can read the full list of films here, but some highlights are described below.
H. Lee Waters in Burlington (1939–40): Waters was an itinerant filmmaker based in Lexington, North Carolina. Armed with a Kodak Cine Special 16mm camera, he traveled to small towns throughout Virginia, Tennessee and the Carolinas, filmed the inhabitants, then screened his work in local theaters. Waters was a fine photographer but an even better interviewer who managed to meet and film total strangers, putting them so at ease that they came across as warm and comfortable on screen. His films from Kannapolis, NC have been selected to the National Film Registry.
Also on the Registry is Uksuum Cauyai: The Drums of Winter, a 1988 documentary about the Yup'ik people of Alaska. Made by Sarah Elder and Leonard Kamerling, it captures the beliefs and traditions of a passing generation, as well as the beautiful but harsh environment in which the Yup'ik live. The dozen or so dances included in the film have the effect of erasing time, as one observer put it. Just as important, the filmmakers find ways to explain a remote culture, to turn the exotic into something we can understand and appreciate.
​
An earlier generation knew Lowell Thomas as a globetrotter and journalist on radio and television. (He was also an early supporter of the Cinerama process, and narrated the opening reel to This Is Cinerama.) Thomas's 1924 book With Lawrence in Arabia helped turn T.E. Lawrence into a celebrity. Six years earlier, Thomas and cinematographer Harry Chase filmed Lawrence and other figures significant in the Palestine campaign of the Arab Revolt. Lawrence toured the world with a show about the Middle East, complete with slides, film clips, dancers and a live orchestra. In 1919, he released With Allenby in Palestine and Lawrence in Arabia, a silent film version of his very popular extravaganza. Thomas's descendants donated 35mm acetate print to Marist College, which, thanks to the NFPF grant, is now being restored.
Halloween fans should be delighted about Captain Voyeur, John Carpenter's first student film at the University of Southern California. Written and directed by Carpenter in 1969 for an introductory film class at the USC's School of Cinematic Arts, the eight-minute, black-and-white short was rediscovered by archivist Dino Everett. He sees connections between the protagonist in this film and Michael Myers in Halloween, as well as an early use of Carpenter's signature strategy of shooting from the attacker's point of view. What Everett actually found were A/B negative rolls and the sound track, not a positive print. The NFPF grant will help ensure that a viewing print is struck.
In a phone call, Annette Melville, director of the NFPF, singled out The American Bank Note Company, a 1924 reprint of a 1915 film documenting the Bronx plant responsible for printing paper money and stamps for the United States and other countries. The company was formed in 1858, and its operations were consolidated in the Bronx in 1911. An early example of an industrial film, the movie examined the plant's facilities and explained printing processes. It also described the employees' pension plan, an unusual benefit at the time. This print was discovered in 1923 in a decommissioned plant in West Philadelphia and transferred to the Smithsonian.
The NFPF grants help finance film preservation masters and two access copies of each work. The public can view these films on-site; many also become available through screenings, DVDs, and the Internet. Without the grants, a significant number of these films—most of them one-of-a-kind—might be lost forever. To date the NFPF has saved more than 1,850 films and collections through grants and collaborative projects.