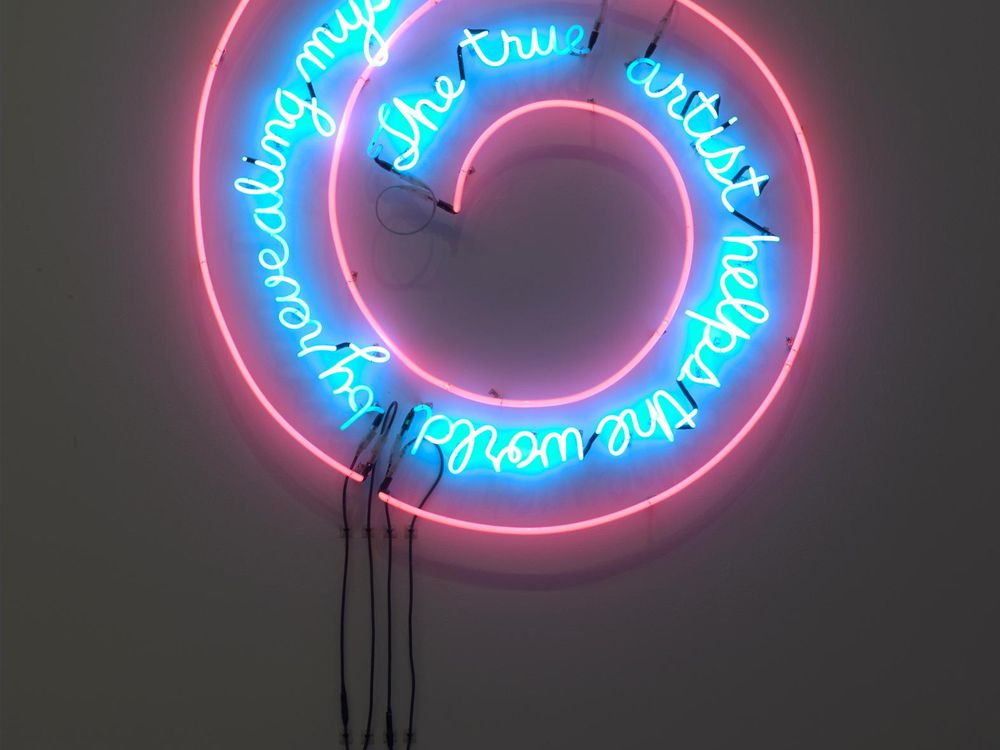 The fanfare of this year's Venice Biennale has barely faded and yet there is already word of what to expect in the 2009 extravaganza. The work of Bruce Nauman has been selected to represent the United States in the American Pavilion. The exhibition, which will be organized by curators from the Philadelphia Museum of Art, will encompasses works from the artist's entire career and may include new projects as well. It will survey themes that have a particularly strong presence in the artist's work, such as fountains, and may see that works are installed throughout the city, and not just in the show tent.
Nauman got his start as a mathematics and physics student, but soon immersed himself in studio art. He studied with Wayne Thiebaud and William Wiley, who encouraged his freewheeling and undefined approach to film and performance, conceptual installation, sculpture, printmaking, drawing and photography. If Nauman has a trademark, it would be how he engages language with an innovative use of neon sculpture. He subverts as well as amplifies the communicative abilities of the written word, oftentimes masking his philosophical concerns about the role of the artist or the power of language behind banter and quips.
His famous neon sculpture from 1967, The True Artist Helps the World by Revealing Mystic Truths, is an example of this. Employing a medium more appropriate to slogans and cheeky advertising, he conflates a highbrow "Confucius says" kind of thought with a lowbrow display in the form of a swirling blue and pink neon spiral. Taking into consideration how the phrase is displayed, the viewer cannot help but question its seriousness. At the same time, however, he or she legitimizes the message by standing in front of the sculpture, reading and pondering what this "true artist" has to say.