Meet Grant Wood's Sister, the Woman Made Famous by "American Gothic"
The painter gave his sibling Nan a makeover in his alluring portrait of her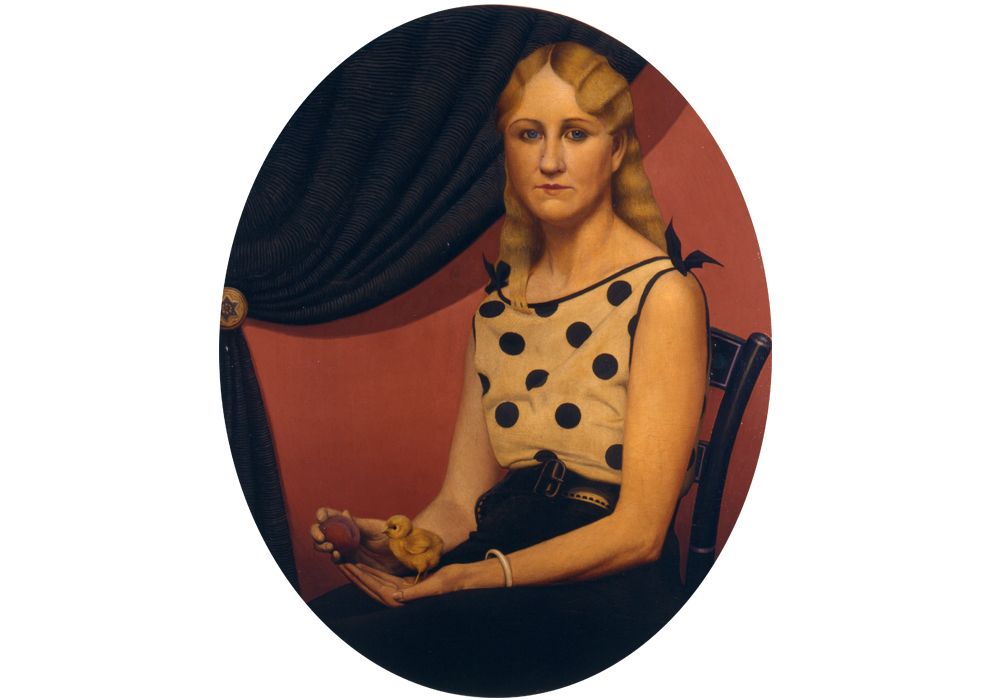 When Grant Wood posed his sister, Nan, as the female half of American Gothic (his dentist did the honors as the fellow with the pitchfork), they could not have foreseen how deeply her likeness would resonate. His rendering of a plain, stern-faced Iowa woman has a timeless, enigmatic quality that led some viewers to call her the "American Mona Lisa."
Yet Nan Wood Graham's image also stirred up some meanness. "When American Gothic was first shown in 1930, there were critics who said that she looked like the missing link, that her face would turn milk sour," says Wood biographer R. Tripp Evans. The following year, as a sort of apology, Grant painted Portrait of Nan, one of his most intriguing works. "It's really kind of a love letter from Grant to his sister," says Evans. "He adored Nan. And it's a painting that he felt very close to as well, one of very few of his mature paintings that he kept for himself."
It portrays the 32-year-old Nan in fashionably marcelled hair, a patent-leather belt and a sleeveless polka-dot blouse. She holds a plum in one hand and a chick in the other. "Grant said the chicken would repeat the color of my hair and the plum would repeat the background," Nan wrote in 1944, two years after Grant died, at age 50, of pancreatic cancer.
Nan's typewritten memoir, "The Story of My Portrait," is one of the highlights of "Artists and Their Models," an exhibition of photographs, letters and other materials organized by the Smithsonian's Archives of American Art, to run this spring and summer at the archives' Fleischman Gallery. "Models are so important to the artistic practice, to the artist's education, but we don't always know very much about them," says exhibition curator Elizabeth Botten.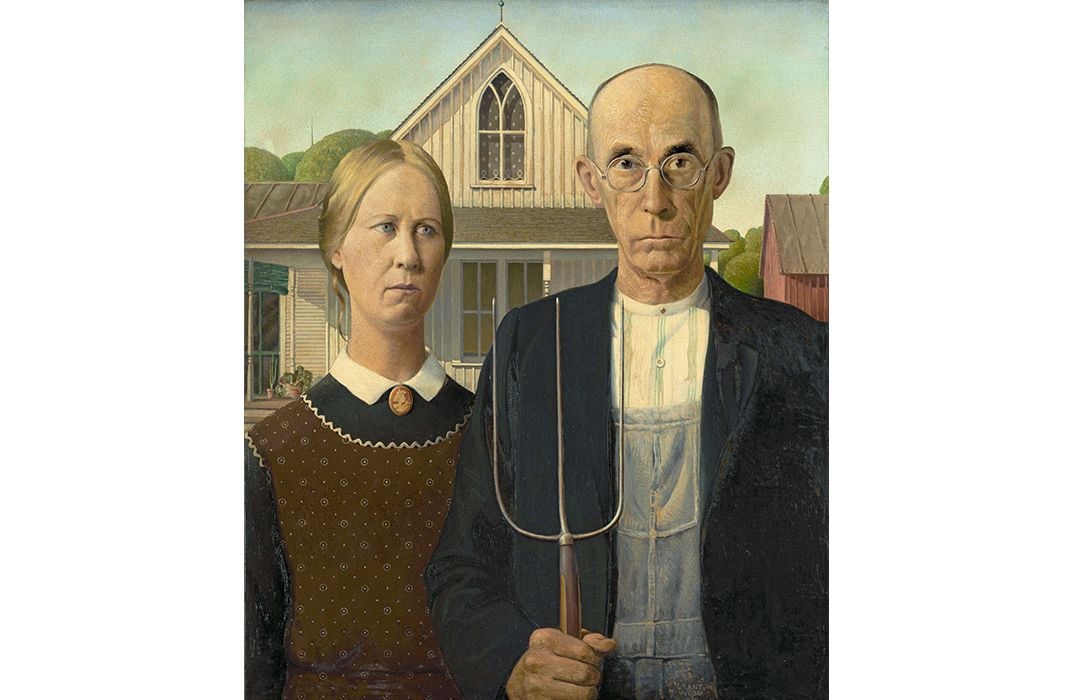 One of those models, Botten points out, is the chick in Portrait of Nan. Purchased at a dime store, the bird turned out to be more than a handful.
"Grant kept long hours when he was on a painting spell and would work well into the night," Nan recalled. The chick adjusted to his hours and made an awful fuss if it was sent to bed—actually, a crock Grant kept in the closet—before 2 or 3 a.m. It was also fussy about its victuals. "It wouldn't eat toast without butter or potatoes without gravy," Nan said.
One evening, the chick was acting up while company was over, so Grant deposited it in the crock, placed a book on top and forgot all about it. By morning, deprived of air, butter and gravy, the chick was in a dead faint. "We threw water on the chick and fanned her for almost an hour before she came to," Nan said. "It was a close shave. She was pretty weak, and Grant didn't have her do much posing that day."
More than one expert doubts that Grant included the plum and chick as randomly as Nan suggested. "He undoubtedly liked the chicken because as it perched, young and vulnerable, in the cupped hand of his sister, it conveyed her tenderness," says Wanda M. Corn, a leading Wood scholar who knew Nan well before she died, at age 91, in 1990. "And the plum because, as an artistic convention, fruit has always symbolized femininity." The two images "represented for Wood all that was beneficial and wholesome about the Midwest."
Nan's role as Grant's muse ended with Portrait of Nan, Evans writes in Grant Wood: A Life. "After completing the painting, Wood reportedly told his sister, 'It's the last portrait I intend to paint, and it's the last time you will ever pose for me.'" She was surprised—she'd spent years posing for him—and asked for an explanation.
Wood said, "Your face is too well known."
The exhibition "Artists and Their Models" opens May 15 at the Archives of American Art's Fleischman Gallery, located at the Smithsonian's Reynolds Center for Art and Portraiture at 8th and F Streets NW in Washington, D.C.