Lions and Tigers and Bears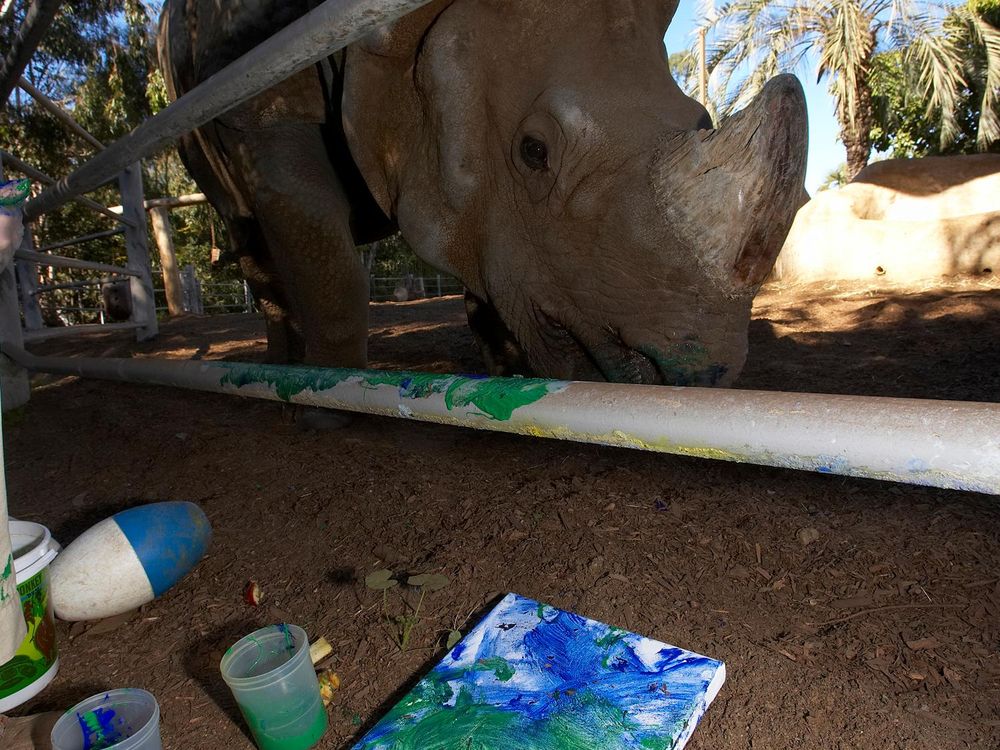 A number of zoos in the U.S. have realized that artistry is not limited to those who walk upright on two legs. Parrots, cougars, raccoons, apes and elephants at various venues have been given the opportunity to dabble in painting.
The Houston Zoo gives visitors the opportunity to sit and watch a resident orangutan make a painting just for them. You pick the colors and the animal does the rest. It is also possible to skip seeing the "artist" working and go straight to purchasing a canvas from the zoo's website. They go for $250-$500.
Gram, an Indian rhinoceros from the San Diego Zoo (now he's in Kansas's Tanganyika Wildlife Park), paints with his prehensile top lip. His works were raffled or auctioned to raise money for the zoo's programs.
Apparently, though, painting doesn't always come easy to the animals. It is a matter of extensive training between keepers and their charges. The purpose behind it involves honing the animals' motor skills, but the reward is that the critters find it stimulating and the sale of the artworks raise public awareness about the animals.