Law and Order: More Culinary Crimes
Those who live outside the law sometimes meet their downfall through their relationship with food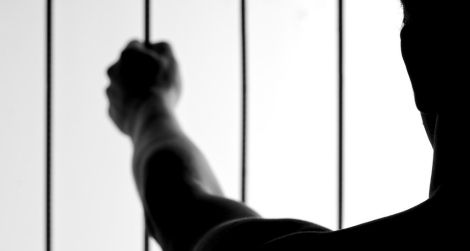 In the criminal justice system, those who live outside the law sometimes meet their downfall through their relationship with food. These special cases keep cropping up, and some themes even begin to emerge, be it Jell-O-centric criminal behavior or the nefarious activities of ice cream peddlers. Take your fill of a few more stories from the underbelly. (Here is the apropos sound effect if you'd like to play it as you read each entry.)
Port St. Lucie, Florida. July, 2011. A minor beef.
It was a drug deal that spun out of control. Timethy Morrison shelled out $100 for marijuana, and the dealer drove up and handed Morrison a white bag through his car window and began to drive off. Inspection of the bag's contents, however, revealed nothing but ground beef, and Morrison promptly turned around and fired several shots at the dealer's Volvo and fled the scene. He was later apprehended and charged with attempted murder, burglary, escape, possession of marijuana and providing a false name to a law enforcement officer.
Kittery, Maine. March 2010. "Redemption is a dirty business."
Many states add a 5-cent deposit to the price of bottled and canned drinks—and you can get that deposit back if you return your empties a redemption facility. But in addition to the consumer getting back a bit of change, the facility is paid a handling fee on the order of a few cents for every can processed. It is illegal for facilities to process out-of-state containers, since a state's beverage industry is paying back those deposits. But a at a few cents a pop, who would put the effort into working the system? Attention turned to Green Bee Redemption in Kittery Maine, when Dennis Reed of New Hampshire rolled up with some 11,000 empty bottles and cans. Reed, along with the facility's owners, Thomas and Megan Woodard, were all charged with fraud. During the Woodards' trial, it was revealed that they arranged for Reed, along with Green Bee employee Thomas Prybot of Massachusetts, to collect large quantities of cans which would then be dropped off at the Maine facility after hours. Thomas was found guilty of stealing more than $10,000 by way of processing the illegal empties while his wife was acquitted. Reed is slated to stand trial in October while Prybot was not prosecuted for his role in the crime in exchange for his testimony. It is estimated that some $8 million worth of bottle fraud takes place in Maine every year.
Holyoke, Massachusetts. August, 2010. A load of baloney.
Postal inspectors in Puerto Rico had been working with authorities to try to crack down on illegal drugs being sent via mail to the United States—and their attentions turned to Juan Rodriguez of Holyoke, Massachusetts, after several parcels were sent to his home in May and June of 2010. When the post office alerted Holyoke police about another shipment being sent to Rodriguez, narcotics dogs detected the presence of drugs and an undercover agent delivered the package. After the package was signed for, police raided the residence—and it turned out that Rodriguez had a way with b-o-l-o-g-n-a. About 2.2 pounds of cocaine, worth about $100,000 on the street, had been hidden inside a hollowed-out loaf of luncheon meat. Rodriguez was arrested and charged with cocaine trafficking.
Webster, Massachusetts. July, 2008. Get 'em while they're hot.
On July 27, 2008, a tractor trailer traveling on Interstate 395 was involved in an accident and overturned, spilling its contents—a shipment of live lobster—and tow-truck operator Robert Moscoffian was called to the scene. Prosecutors allege that Moscoffian also called Arnold A. Villatico, owner of Periwinkles & Giorgio's restaurant to the scene, who drove to the site with his refrigerated truck, and the pair took crates of lobster from the scene, with an estimated value of some $200,000, and sold them to local restaurants. Some of the upscale crustaceans were returned to the authorities, and the contraband lobsters discovered at Periwinkles & Giorgio's were released into Boston Harbor. Indicted on charges of conspiracy to commit larceny, larceny over $250 and selling raw fish without a license, Moscoffian and Villatico are currently slated to stand trial in 2012.