Keeping the Smithsonian Sustainable
Secretary Clough writes on the benefits of being an environmentally savvy institution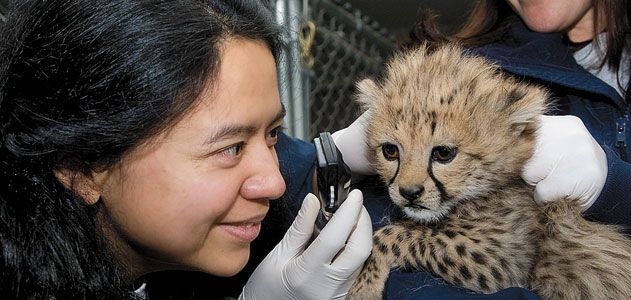 When doing the right thing is a profitable thing, it's hard to argue against it. A recent Harvard Business School study found that companies that use sustainable business practices are more profitable than those that don't. The Smithsonian's first Secretary, Joseph Henry, understood this way back in 1862, when he directed employees to recycle and sell waste paper for profit. The Smithsonian continues to follow his lead, and we are getting better at it. Since 2005, we have reduced petroleum consumption in our vehicle fleet by 35 percent and increased alternative fuel use by 552 percent. That means real savings as gas prices continue to rise. Our Institution-wide sustainability projects—emission-reducing biofuel pumps, solar panels, geothermal wells and rainwater reuse, to name a few—will help the environment while allowing scarce dollars to be better used to support core activities.
But it goes well beyond economics, because sustainability is also about doing all we can to preserve the natural world that has been placed in our trust. Preserving wildlife for future generations has long been a large part of the Smithsonian's mission. To paraphrase Woody Guthrie, the Smithsonian's land really is your land. From the tropical forests of Panama to the coastal waters of the Chesapeake Bay, we care for 43,000 acres of that land around the world, along with more than 2,000 live animals, including hundreds of endangered species. When I think back to my childhood growing up in rural Douglas, Georgia, I remember the sense of wonder I drew from my adventures in the woods and swamps near my home. Sadly, a recent study in the Journal of Personality and Social Psychology showed that many young people are losing that connection to nature and no longer think sustainability matters. It does.
My years as an educator taught me that the best way to teach is by example. The Smithsonian has committed itself to "walking the walk" of sustainability. Along the way we hope to help the 30 million visitors who come to our museums each year—as well as the millions more who will explore our online collections, exhibitions and educational programs—appreciate why we made this choice. As a well-known proverb says, "We do not inherit the earth from our ancestors; we borrow it from our children." The Smithsonian is doing its part to make sure that we return our fragile planet in better shape than we received it. Economically, environmentally and ethically, sustainability is the right thing to do.