Karen Cusolito Lights Her Artwork on Fire
Meet the artist who burns her creations to amazing effect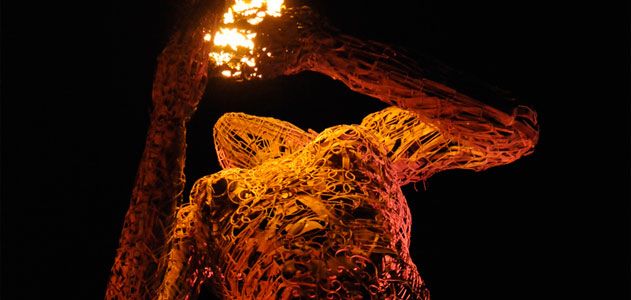 Ecstasy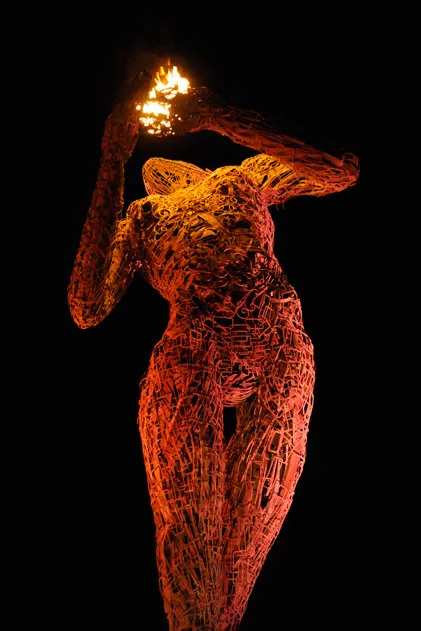 Ecstasy
In 1997, while attending the annual Burning Man festival in Nevada's Black Rock Desert, Karen Cusolito saw art in an entirely new light. "Fire is always very dramatic and it's unscripted," says the Oakland-based sculptor, who unveiled her first flaming creation five years later. Many of Cusolito's early works, including the 30-foot tall sculpture Ecstasy from 2007, feature the human form. "I really, really elongated her neck to enhance the sense of her head being thrown behind her in this sense of ecstasy," says Cusolito.
Epiphany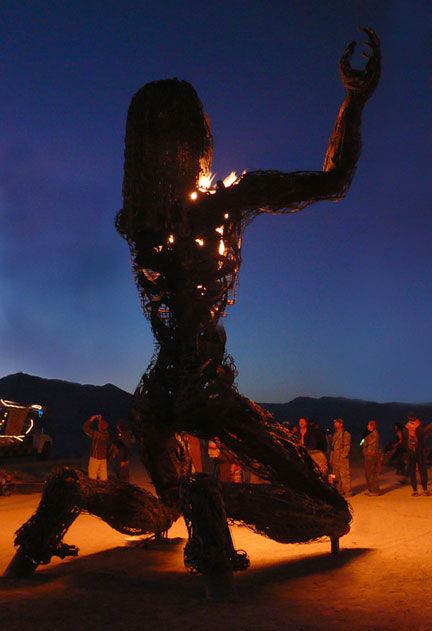 Epiphany
Cusolito has become adept at experimenting with fuel mixtures to convey different moods. While propane yields an aggressive orange flame, methanol burns with serene blue-green flames that can be made even greener by adding copper shavings. "The work kind of started scaling up dramatically after I attended Burning Man," says Cusolito, "because the venue is a massive, nearly entirely flat desert, so, it's this brilliant white canvas." At 22 feet, Epiphany was first shown at the festival in 2007.
Infinitarium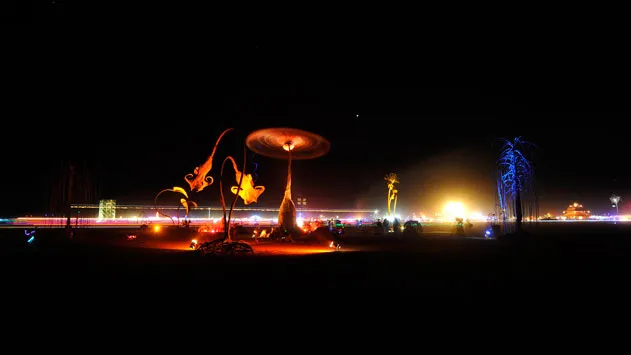 Infinitarium
Cusolito switched to sculpting flowers and plants when she debuted her large-scale landscape piece Infinitarium in 2010. "Each flower had its own personality," she says. From Dr. Seuss-inspired willow trees to the elegant trumpet flowers, Cusolito says, "To see these massive, towering organic plant forms is really kind of poignant because they simply wouldn't exist out there."
Achmed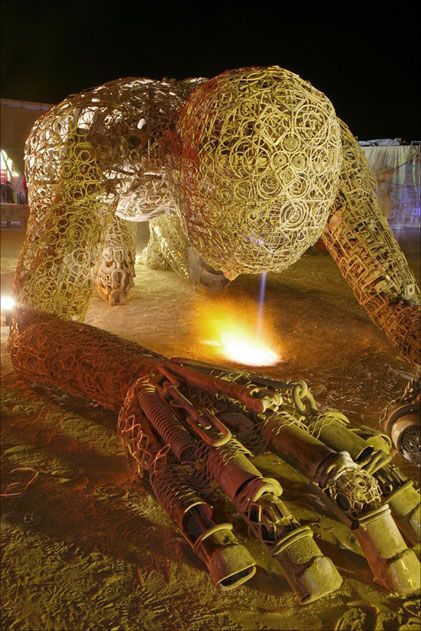 Achmed
With its head bowed to the ground, the 6-ton sculpture Achmed is meant to signify a humble relationship with the Earth. Cusolito assembles the sculptures from found metal objects, saying, "There were occasions where I've actually taken part of the building down and built it into a sculpture because it had just the right texture or just the right angle. Of course, then when it started raining inside, I'd think, I gotta replace that rain gutter."
Infanitarium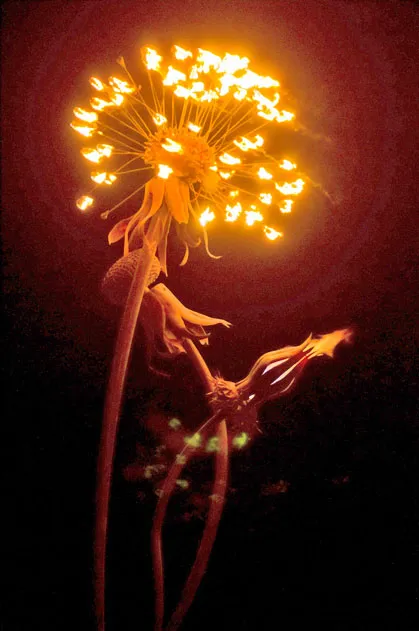 Infanitarium
From the Infinitarium, the dandelion's 24-inch seeds were lit with propane. "If the dandelion were a person, I think that the personality would be very gregarious and deeply amusing," says Cusolito. "I've got a lot of pieces where the fire is very delicate, inviting you to step closer. That to me is a really special thing to be able to achieve with fire."