Jukebox: Memorable Melodies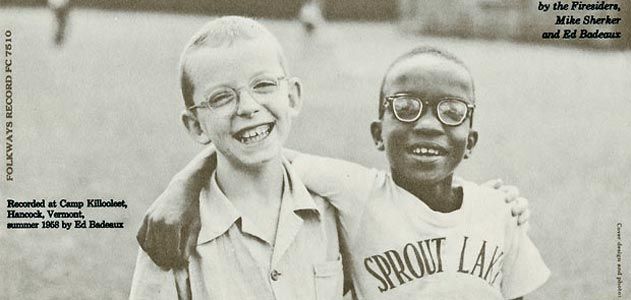 Like roasting marshmallows to make s'mores, a good summer camp song bridges generations. Musician Ed Badeaux recorded the Folkways album "Songs of Camp" in 1958 while working at Camp Killooleet in Vermont. Every evening after dinner, all 180 campers gathered for 45 minutes of singing along with Badeaux's banjo. In his opinion, nothing created "real closeness of spirit and soul" like people singing around a campfire. Fifty summers later, the tunes are still familiar.
Hear "Sipping Cider," "Wimoweh" and "Hole in the Ground."
Music courtesy of Smithsonian Folkways, the non-profit record label of the Smithsonian Institution. Please click here to purchase or for more information