Jukebox: A Child Shall Lead Them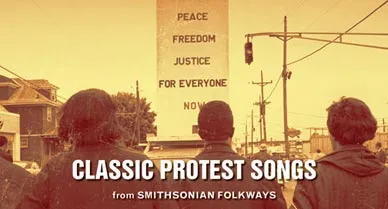 When Verve Records first released Janis Ian's song "Society's Child" in 1967, most radio stations refused to play it. The ballad tells the story of a white girl who ends an interracial romance because her community doesn't approve. Ian began writing the lyrics at age 13 while riding a school bus and completed the song a year later. The song became a hit on the protest circuit, alongside politically conscious music by the likes of Pete Seeger. Now it is part of Smithsonian Folkways' collection of "Classic Protest Songs," which will be released on March 24.
Hear Janis Ian's Baby I've Been Thinking (Society Child).
Music courtesy of Smithsonian Folkways, the non-profit record label of the Smithsonian Institution. Please click here to purchase or for more information