Inviting Writing: The Most Memorable Meal of Your Life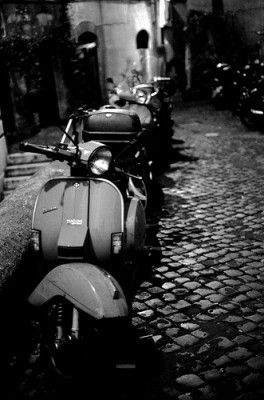 We were so pleased with the variety of entries we received for our last Inviting Writing, about food and dating—they were sweet, funny, endearing, sad. Let's see if we can top it with this month's theme, a topic that anyone should be able to relate to: memorable meals. If it was the food itself that made it memorable, that's fine—make our mouths water sharing every delectable detail. But it's also acceptable—maybe even preferable—if the reason it was memorable was only tangentially related to the food. Maybe it was memorably disastrous (Dad burned breakfast, making you late for your driving test, which you subsequently failed), or was connected with a momentous event in your life (your first meal in your own home, for instance). Set the scene and let us feel whatever it was that still lingers in your memory, for better or worse.
As a reminder, submissions should be true, original personal essays somehow inspired by this invitation. Send yours to [email protected] with "Inviting Writing: Most Memorable Meal" in the subject line by this Friday morning, March 25. We'll read them all and post our favorites on subsequent Mondays. Remember to include your full name and a biographical detail or two (your city and/or profession; a link to your own blog if you'd like that included).
I'll start.
When In Rome by Lisa Bramen
I had the most memorable meal of my life (so far) about 15 years ago, on a summer night in Rome. It wasn't the fanciest food I have ever eaten. It wasn't the most impressive feat of culinary skill; I don't even recall every dish that was served. It certainly wasn't the worst meal I've had—that dishonor may belong to a plate of lukewarm spaghetti swimming in orange grease, served by a grumpy waiter about an hour after I had ordered it. This was also in Rome. A travel tip: unless you are dining with the Pope himself, get as far away from the Vatican as possible before attempting to find a decent bite.
Here's some more advice: If you have the good fortune to be 24, a recent college graduate with a three-month Eurail Pass (acquired with a deep discount through the job you just quit at a corporate travel agency), make sure one of your stops is Rome. There, look up a former co-worker named Lisa (no relation to yourself), who moved there to start her own travel business. Even though you don't know her well, she will be happy to show you around. She will take you to off-the-beaten-track places, for instance, a church decorated entirely with human skulls and crossbones. She'll introduce you to local delicacies like pizza rustica—thin-crusted squares with little or no cheese—and candied chestnuts. She will know the best spots for gelato.
One night she will invite you to dinner with her Italian friends, Francesca and Paolo, and another man whose name you will not remember. Although they will attempt English conversation with you, they will speak Italian most of the time. You won't mind—all the better to soak in the atmosphere and the pleasurably melodic sound of the language, stripped of its meaning. Dinner will be at a small trattoria on a side street far from the tourist attractions. You will be seated outside; it will be a warm summer evening. You will drink wine.
The others will order food for the table to share. Each dish will be unfamiliar to you, exciting: fried zucchini blossoms stuffed with a soft cheese and something salty that you realize too late is anchovies (but, even though you have been a vegetarian for years, you will not care because it will be so delicious); orecchiette with broccoli rabe.
For dessert, you will order some lemon gelato to bring back to Francesca and Paolo's apartment. You will sit on their lovely terrace, eating gelato and drinking small glasses of pear brandy. You will feel giddy from the alcohol, the setting, the company.
At the end of the night, the nameless Italian man will offer you a ride back to your hostel. It will be on a Vespa. As you buzz through the streets of Rome on the back of his scooter, you will feel as if you could launch yourself into the heavens like Diana, the Roman moon goddess. You will remember this feeling forever.