Inviting Writing: Sick of Chocolate?
Bayonne, the capital of France's Basque country, is known for its ham, Espelette peppers and chocolate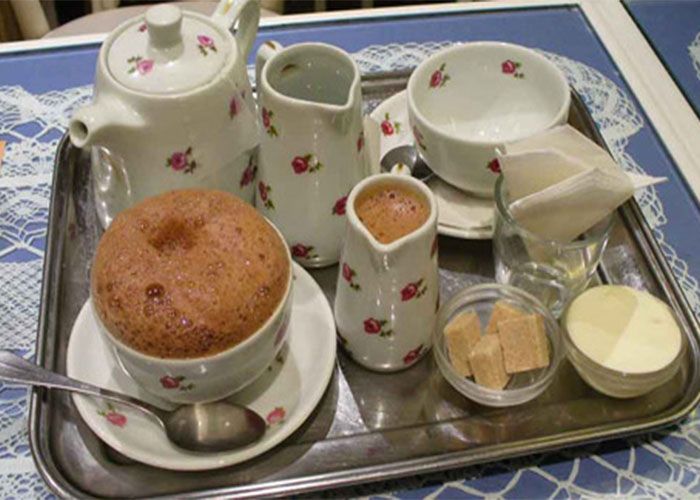 We introduced two Inviting Writing themes in June, one about bizarre dining-out experiences, and the other about food and sickness. Our grand finale for the latter category comes from Victoria Neff, a computer programmer who lives in Ann Arbor, Michigan and blogs at I Need Orange. A Long Recovery From Chocolate
By Victoria Neff
When I was five, someone took me, my friend, and his little brother down the street for ice cream.  I remember we sat up high, on counter-side stools, and I remember all three of us chose chocolate.
That was the last time I ever wanted chocolate ice cream. All three of us (and our mothers) were up all that night, while our bodies did everything they could to get rid of whatever contaminant was in that ice cream. For years after that, even the thought of chocolate ice cream would turn my stomach. My little-kid brain put hot chocolate in the same category, and I couldn't stand it, either.
Eventually disgust reduced to indifference.  The time came when I could eat chocolate ice cream, or drink hot chocolate, but I never enjoyed them.
Fast forward to the summer of 2010, when I had the chance to spend three weeks in France with my daughter, exploring different regions and cuisines. We started in Bayonne, the capital of France's Basque country.  Bayonne is known for ham, Espelette peppers and chocolate.
One lovely morning (all our days in Bayonne were lovely), we strolled over the bridge spanning the river Adour, to the old part of town. The narrow, cobbled street leading to the cathedral is lined with bakeries, boutiques and chocolate shops. Cazenave is known as one of the very best places for chocolate. In addition to dozens of varieties of fancy chocolates, its attractions include a hot-chocolate and tea room. The tea room is a charming place, with white wooden chairs, lace, brown-sugar cubes, tiny napkins, cute china and historical information in four languages. It has been serving hand-whipped hot chocolate for over 100 years.
I ordered tea. My daughter ordered the hand-whipped chocolate. The tea was fine. The hot chocolate was much better than "fine." Here, at last, was the hot chocolate that was able to overcome my aversion. Here was hot chocolate that was delicious. Chocolatey. Bitter. Rich. Complex. Creamy.
Delicious.
We delighted in a large variety of wonderful foods in France. It's hardly a surprise that it was there that I recovered an ability to connect with chocolate. I didn't miss hot chocolate, and I haven't missed chocolate ice cream all these years, but as I write, I wonder if French chocolate ice cream may be as delicious as French hot chocolate. Perhaps, next time I am there, I will eat ice cream, and will be glad I chose chocolate.