Inviting Writing: A Feast of Picnicking Memories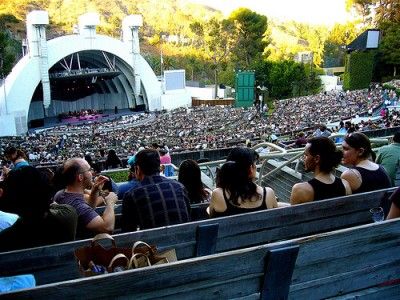 We couldn't decide between several of the short, sweet stories you sent us in response to the latest Inviting Writing prompt about picnics, so we decided to share the whole spread today—enjoy!
From John Haddad (Epicuriousity):
Many of my memories involve food and traveling. Fish & chips in London, waffles in Bruges, Guinness in Ireland, and lots of pasta in Italy. In particular, I have very fond memories of a trip to the south of France in the Spring of 1990.
The details are a bit fuzzy, but I remember being stranded with a group of friends in Aix en Provence on a Sunday during a train strike, with hardly two francs to rub together. Somehow, we pooled enough money together to buy provisions at the market for a picnic. We walked down a dirt road into the countryside for several miles until we were nearly in the shadow of Mont Sainte Victoire—a scene made famous by the Impressionist artist Cezanne—and sat in a field of flowers.
We lounged for hours in those fragrant fields, forgetting our worries, eating and drinking like there was no tomorrow. We filled ourselves with bread and cheese, saucisson and tomatoes, washed down with cold white wine and luscious strawberries that I can still almost taste today, twenty years later.
From Dale Elizabeth Walker in Kansas City, Missouri:
Some years ago, I found myself the proud owner of a magnificent hand-crafted picnic hamper, complete with glass champagne flutes and plates, metal silverware and cloth napkins. It was a generous gift from a client whose kitchen I'd been painting for several weeks, during the phase of my working life when I ran a faux finishing business.
I had grossly underbid the job, which started as a repair job on a faux marbled-feature wall but soon extended into tedious wallpaper removal and painting one-inch striping on the remaining walls. Though I had never bid my jobs very well, this one was a particular disaster. My client knew it and offered to pay more, but I felt bound by my contract and refused.
A personable, energetic woman, my client and her husband owned an older home in a charming urban-residential neighborhood. They had packed a gourmet kitchen into a tiny space, with windows pushed out into a shady yard where their cats could perch and watch the songbirds flitting by. It was summer, so we chatted about the local Shakespeare in the Park performance that I planned to attend with friends. I talked about how we would all bring sacks full of tantalizing treats and bottles of our favorite wines to share, and how the ripe fruits and savory cheeses always seemed to taste better in the open air.
When I had finished putting the last stripe on my client's wall, packed up my brushes, cans and miles of narrow blue painters tape, she handed me a check and asked me to wait a minute while she got something else. That was when the hamper emerged, delivered with her thanks and a warm hug.
I have since wisely quit that business and now earn my living in marketing, but I will always remember her graciousness every time that hamper comes off the shelf and gets packed for another outdoor theatrical performance.
From Jessica Harper (The Crabby Cook):
I love the Hollywood Bowl, but I love it for the wrong reason.
I don't love it because it's a beautiful outdoor venue where you (and nearly 18,000 other patrons) can sit under the stars and hear the L.A. Philharmonic or Beck while crickets chirp. I don't love it because it was it was designed by Lloyd Wright (son of Frank), or even because the Beatles played there in 1964.
I love it because it means that many restaurants and eateries in Los Angeles offer picnic baskets to go, all summer long. For those of us who are honing our cooking-avoidance skills, this is fabulous news!
I caught on to this when we canceled our plans to go to the Bowl for a concert at the last minute on a recent night. My daughter was late from work, my husband had a volatile situation at the office, the pre-4th traffic was insane, and it turned out the concert was a celebration of the L.A. Dodgers, a team none of us has an allegiance to. But the good news was that I'd ordered and already picked up a picnic for us at Clementine's, a great local eatery. We ate al fresco on the patio, with our own private stars and crickets and about 17,996 fewer people.
So from now on, I plan to pretend to go to the Hollywood Bowl on a regular basis. I'll order a picnic basket, and at pickup time I'll exchange lively banter with the purveyor about who's playing the Bowl that night and how bad the traffic's likely to be. Then I'll sneak home, mix up a martini, put on my L.A. Phil CD...and dinner will be so done!