Intelligent Designer
Charles Harrison, former industrial designer at Sears, Roebuck and Company, created practical innovations that touched many lives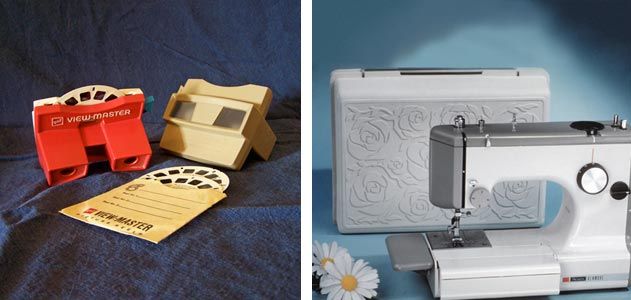 In 1966, Charles "Chuck" Harrison, an industrial designer at Sears, Roebuck & Company, got rid of an everyday nuisance—the early-morning clanging of metal garbage cans—by creating the first-ever plastic garbage bin. "When that can hit the market, it did so with the biggest bang you never heard," wrote Harrison in his 2005 book, A Life's Design. "Everyone was using it, but few people paid close attention to it."
And so it was for some 600 other household products that Harrison designed over his 32 years at Sears—everything from blenders to baby cribs, hair dryers to hedge clippers. Consumers snatched his wares from store shelves and ordered them from Sears' catalog. And yet few stopped to consider their maker, who at times sketched one or two product ideas an hour at his drafting table. Giving credit where credit is due, the Cooper-Hewitt, National Design Museum recently honored Harrison with its Lifetime Achievement Award.
Harrison's consumers were both housewives who wanted something more sophisticated than their mothers' in­elegant, Depression-era eggbeaters, and their husbands, who took pride in their riding lawn mowers. They valued aesthetics, and so did Harrison, as long as they didn't take precedence over function. "If you look at his products, there's really nothing superfluous about them," says Bob Johnson, a former vice president at Sears.
Not surprisingly, Harrison's pet peeve is seeing a bell or whistle added to an appliance, only to have it break or become vestigial. "If it doesn't do what it's supposed to do or look like what it does, then I frown on it. I don't think a nutcracker needs to look like an elephant," says Harrison, with a laugh.
Harrison's objective to make things fit in rather than stand out mirrored his own efforts as an African-American forging a career in the industrial design field. Sears turned him down in 1956; he says a manager told him that there was an unwritten policy against hiring black people. But he found freelance work at Sears and work at a few furniture and electronics firms. (He redesigned the popular View-Master at one job.) In 1961, Sears reconsidered and Harrison joined its 20-person product design and testing laboratory. He eventually rose to become the company's first black executive.
He was also the last industrial designer to leave, in 1993, when Sears did away with its in-house design team. Harrison, 77, now teaches at the School of the Art Institute of Chicago and Columbia College Chicago. He is lenient when it comes to making his students consider what their designs might cost. "That can spoil a good piece of pie," he says. But he draws a hard line when it comes to quality. After all, he says, "What designers do will affect so many people."