The Inside Scoop on Jury's Irish Cabaret in Dublin, Where Blarney Met Vaudeville
Rediscover a classic Smithsonian Folkways recording of an Irish variety show that first tickled tourists in 1963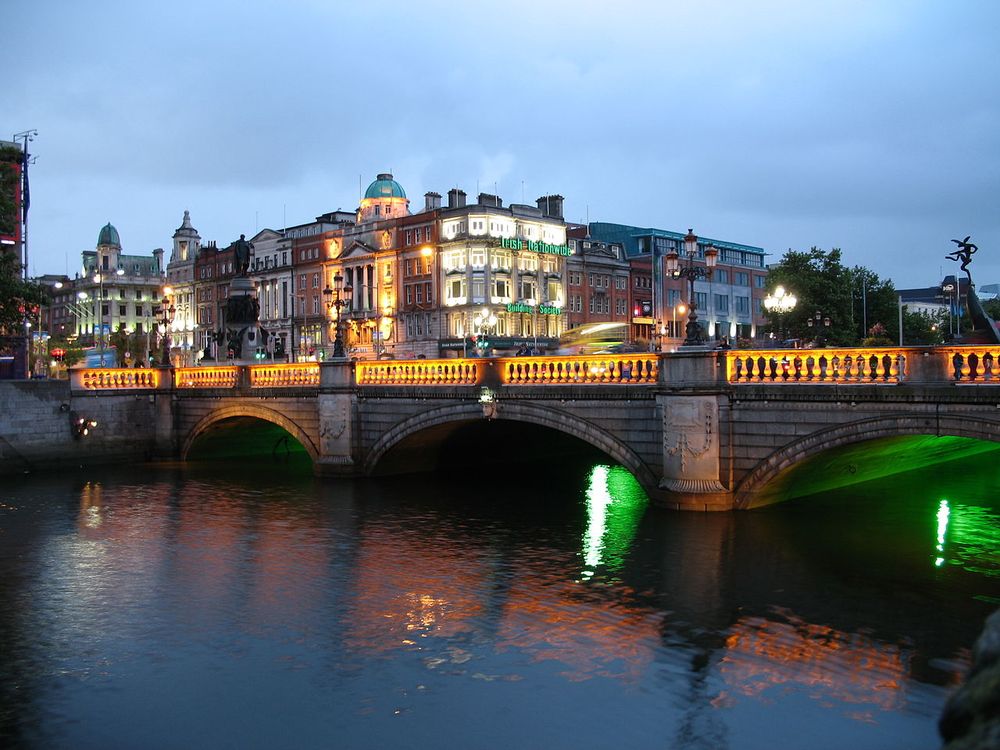 Tucked away in a Dublin hotel, Jury's Irish Cabaret was a popular variety show that catered to Irish-American tourists throughout the last half of the 20th century. Hornpipes, fiddles and the echoes of stomping feet filled the air as dancers whirled onstage, performing the jig reel and hornpipe to traditional tunes such as "Whiskey in the Jar" and "Danny Boy." 
In 1977, Smithsonian Folkways released "Jury's Irish Cabaret of Dublin" after the company was invited on a worldwide tour that included Sydney, Tokyo, Amsterdam, London and Paris. The show that first tickled tourists at the hotel in 1963 remained on the boards for more than four decades.
But behind the gaudy green costumes lies the story of Ireland's burgeoning tourism industry–and two of the country's greatest stage performers. 
Most Irish-Americans date their passage to the United States to the 1845 Great Famine when nearly two million left Ireland. Homesick mothers and fathers filled their American-born children's imaginations with tales of quaint villages and verdant fields, creating by the 1960s when airline travel became affordable, a bustling industry of tourists with Celtic roots keen for the Emerald Isle.  
"There was this tremendous longing among many Irish-Americans to go back to the old country," said Terry Golway, an Irish historian at New Jersey's Kean University. "But you know, it turned out that the Ireland that they thought they knew was really a caricature of what Ireland was. And that was something that had been passed down from generation to generation until it became this sort of gauzy, nostalgic version of Ireland that was best exemplified by the movie The Quiet Man." 
The 1952 film, starring John Wayne, is peppered with brogues and bar brawls; donnybrooks and donkeys. This film, Golway adds, fueled Americans' expectations of Irish culture before they could even step off the Aer Lingus tarmac.
The Irish, however, were savvy to the stereotypes, and embraced them for commercial benefit. "Here came these Americans flush with cash," says Golway, noting Ireland's perpetually weak economy. "The tourist industry basically gave them what they were expecting because they wanted them to come back. You want repeat customers; you want to make people feel familiar. You want them to feel at home. And what better way than to bring them to a show where they're singing 'Danny Boy'?" 
By 1963, Jury's Irish Cabaret had performed its first opening night—a song, dance and skit affair molded around the tourist tropes that by then had taken a firm hold in Ireland. The show snared the attention and money of wealthy visitors, who became smitten with the act's lilting voices and fiddles. Tickets for dinner and 90 minutes of entertainment ranged from $50 to $70. Business eventually grew so lucrative that Jury's Irish Cabaret performed six nights a week, six months out of the year. Seats were often filled by well-known guests, including British business magnate Richard Branson and Scottish soccer player Alex Ferguson.
"Critics often accused the Jury's Cabaret of being about leprechauns and shillelaghs," Jury's singing star Tony Kenny would later write. "But we never had any of that stuff. However, being for Americans who felt they had come home, Ireland was like Disneyland and there were certain things we had to deliver. They asked to hear 'Danny Boy' and 'Galway Bay.' And we gave it to them. The show was a template, and we stuck to it."
Jury's would launch Kenny, along with his co-star, comedian Hal Roach, to international stardom. Kenny, who had garnered some pre-Jurys fame as a pop singer in several Irish bands, used the variety show to gain recognition in the United States. He'd often tour overseas during the tourist off-season, and was once invited to perform for President Bill Clinton on St. Patrick's Day in 1995. After winning Ireland's "Entertainer of the Year" award three times, he resumed his travels in the U.S, where he continues to perform one-man iterations of Jury's performances to this day. 
Meanwhile, the cast's Hal Roach was a comedian who couched his sharply observational sense of humor with the catchphrase "Write it down, it's a good one!" His one-liners skewered traditional tourist imagery, and often cast a subtle light on the country's class inequality and poverty. Roach was eventually listed in the Guinness Book of Records under the category of longest-running engagement of a comedian at the same venue; he'd performed in Jury's Irish Cabaret for 26 years. Roach died in 2012, and is still remembered as Ireland's most influential comedian.
"Both of them were quite proud of the work that they did," says Golway. "Despite the sneers of others in the entertainment business or their fellow Irish, I think that they learned their craft at Jury's Cabaret. I think they have a lot to be proud of, myself." 
Jury's Irish Cabaret became the country's longest running stage show, lasting more than four decades. Eventually, Jury's Hotel Ballsbridge was sold, and it remains unclear whether the remaining cast members of Jury's Irish Caberet continue to perform today in other Dublin venues. In any case, says Golway, the show's waning popularity reflects a new country character—and a new breed of traveler.
Ireland has grown more urban, he says; it has "a very well-educated workforce, and therefore a fairly sophisticated population." Nowadays, he jokes, the Irish "don't sing 'Danny Boy.'" 
Golway also thinks that today's tourist wants to ditch the gimmicks, eschewing pre-packaged motorcoach tours in lieu of discovering the "real" Ireland. "I think that the Jury's generation is fading away in favor of a richer, more complex tourist who wants to see authenticity," he says.
But still, says Irish historian Dan Milner, the Jury's Irish Cabaret legacy lives on in terms of sheer talent. "This was an institution that was knocked an awful lot, you know? 'It's only for the Americans, it's a tourist trap.' But all the singers are great singers. All the musicians are flawless; they play beautifully. And Hal Roach was hilarious; he was really the king of Irish comedy. It was a remarkable kind of program."
The album continues to serve as a beacon of nostalgia, and is best-listened to on a damp spring night in front of a roaring peat fire. And as for those listeners who judge its songs and skits as a "Blarney meets vaudeville" affair?
Well, as Hal Roach would say, "Write it down, it's a good one!"