Houdini Revealed
Some 80 years after his death, Harry Houdini is back in the public spotlight. This photo essay sheds light on the escape artist's life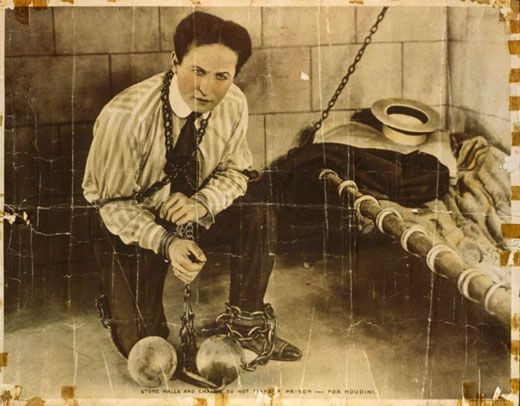 Harry Houdini freed himself from chains after jumping off a pier into Boston's Charles River, wiggled out of a strait jacket while hanging upside down in Times Square and appeared alive and well after being submerged in his Water Torture Cell. The great escape artist defied belief and entertained hundreds of thousands of people throughout the early 20th century until he died on Halloween in 1926, at age 52. His death certificate blames a ruptured appendix, but rumors circulated that he may have been murdered.
A new biography, The Secret Life of Houdini by William Kalush and Larry Sloman, has caused many people, including the magician's great-nephew, to reconsider these rumors. Houdini, they believe, may have been poisoned by Spiritualists, a group who claimed to speak to the dead through séances. Houdini went to great lengths to debunk their practices, often exposing their tricks on the stage. In late March, forensic pathologists announced that they will exhume Houdini's body to determine once and for all what happened to the escape artist.
In this photo essay, explore the extraordinary life of Harry Houdini. To begin, click on the main image above.