Hit-Making Hot Pants
In 1971, the eye-popping short shorts fad caught the attention of pop singers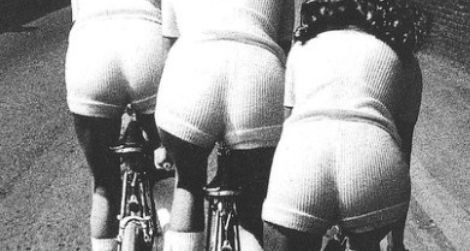 My parents were married on June 20, 1971. Just before they left the celebration at the Hotel DuPont's Gold Ballroom in Wilmington, Delaware, for their honeymoon, my mother changed out of a floor-length lace gown into hot pants. Red, white and blue polka-dotted hot pants and a long skirt with a slit up the front. That wardrobe choice is not surprising given that 1971 was the year of the hot pants.
As my parents drove away with "Just Married!" scribbled across the back windshield of their car, I wonder what song was playing on the radio. That question crossed my mind because when hot pants took the fashion world by storm (a quick lightning storm considering the brevity of the trend), their effect could also be felt in the music industry. So it's quite possible the newlyweds were grooving to Lee Sain's "Them Hotpants" while my mom was actually wearing them.
This week, Gretta Cohn, producer of WNYC's Soundcheck, put together a great story, Hot Pants: A Short, Happy and Musical Career, which looks at the short-lived fashion trend and how it played out in music. Along the way, she checked in with her own mother to gauge how the rump-emphasizing, stare-inducing, song-inspiring bottoms were embraced (or rejected) by the women's liberation movement. Swap out hot pants for Helen Gurley Brown and her sexually charged Cosmo covers, and we were having a similar conversation on Threaded last week.
Accompanying Cohn's article, which I've excerpted below, is a related audio segment from Soundcheck's podcast and a hot pants-themed playlist with songs from the likes of James Brown ("Hot Pants (She Got to Use What She Got to Get What She Wants)"), Bobby Byrd ("Hot Pants/I'm Coming, I'm Coming") and the Dramatics ("Hot Pants in the Summertime"). It's amusing, if not disconcerting, to think that my mother and Cohn's mother played a part in getting these musicians hot and bothered for hot pants.
Enjoy the post and playlist – with your hot pants cocktail!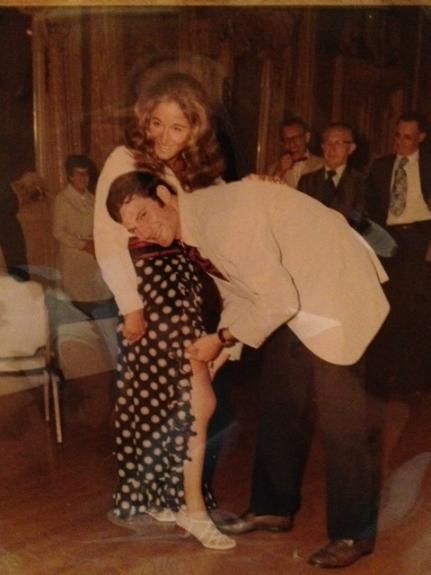 The excerpt from Cohn:
In the first months of 1971, hot pants (as the B-52s later put it) burned, sizzled and just plain exploded. They were on the runways, in shopping malls and the pages of McCall's Needlework and Crafts magazine. Women wore short shorts in the office and at the altar. And, they were on the pop charts too, starting with James Brown's tribute to the garment, the three-part single called "Hot Pants (She Got to Use What She Got to Get What She Wants)."

Like many fashion fads, the skimpy shorts (maximum inseam of two inches) were not destined to become a mainstay, despite how on-trend they were initially. In its December 31, 1971 issue, Life magazine summed up the year, sartorially speaking, this way: "Hot Pants: A short but happy career." But the pants, which were hot until they were not, made a long, lasting impression.

There are many reasons why 1971 was the perfect moment for a hot pants explosion. New fabric technology, like polyester, allowed for tiny, stretchy shorts ideal for the dance floor. The form-fitting garments fed into and came out of new dieting trends, as women were increasingly obsessed with "watching their figures." And the sexual revolution opened the door for more revealing clothing, and more skin.

But like so many fashion trends, hot pants didn't originate in the United States. The British fashion designer who takes credit for launching the legs of millions is Mary Quant—known widely for pioneering the mod look in the 1960s with fitted shirts for men and miniskirts for women. And it was overseas during his 1970 European tour where James Brown saw hot pants for the first time. He decided he'd bring them back home, musically speaking.

It was hardly an off-topic tune for Brown, as RJ Smith, Brown's biographer told me:

"He wrote a song called 'The Spank,' which was his word for the female anatomy," Smith says. "An album called Goodness Sakes Take Look at Those Cakes… A half a dozen songs with the title 'Popcorn.' He just liked tuchis. He liked it so much he kept singing about it."
Read the complete post on Soundcheck.