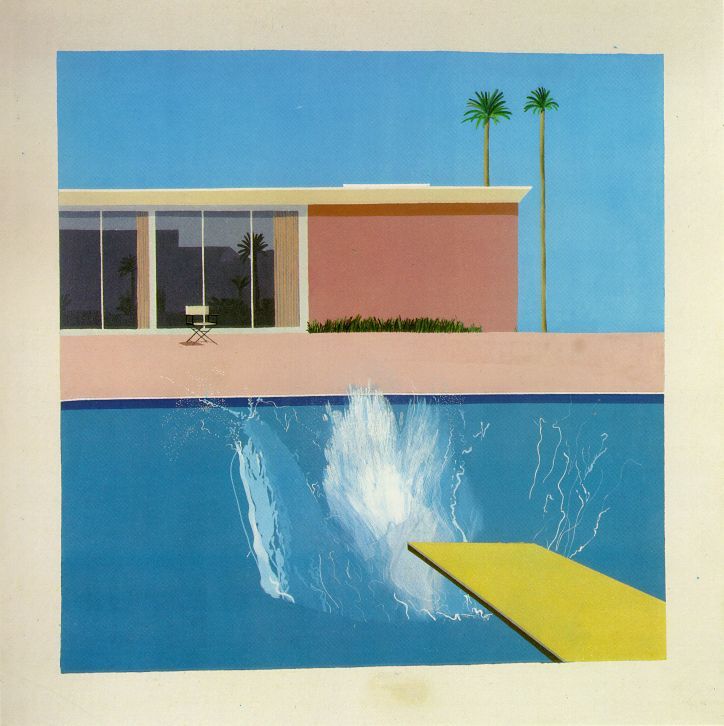 Being that the start of a new calendar year is here, I feel I must send off my last days of 2007 and say hello to the first days of 2008 in a proper Articulations manner.
For the apathy and doldrums that set in for many of us during the last days of the year, I look to Edward Hopper's Nighthawks (1942) and Automat (1927). Such stillness and the tense atmosphere are appropriate counterpoints to a viewer who is feeling a bit lackluster.
To wishing I were somewhere warm and sunny, I toast David Hockney, who knew what he was about when he left drippy London for Los Angeles. I immediately feel the pleasure-pain onset of sunburn when I look at A Bigger Splash (1967) or Sunbather (1966).
I can't say I'm a particular fan of New Year dos and don'ts. I've never made any and don't plan on rectifying that dearth because it always seems to involve giving up things that you want to gain things that never actually come to you. To reveling in whatever you want to revel in, I salute Lisa Yuskavage's less-racy-than-usual G in the Flowers and Bronzino's very weird and somewhat sinister An Allegory with Venus and Cupid.