Gourmet Gift Idea: Red Truck Baker, Smithsonian Knew Him When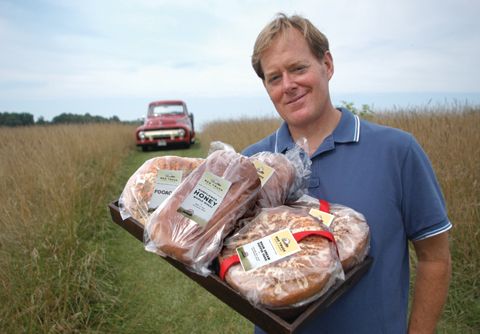 One of the joys of working here at Smithsonian magazine HQ used to be Brian Noyes's homework. Brian, the magazine's art director until the beginning of 2008, took pastry classes at night and often brought his projects into the office the next day—quiches, plum tortes, scones.
Brian decided to devote himself full-time to baking and opened Red Truck Bakery, in Orlean, Virginia.
We've always known he's a fantastic baker, but it was nice to see a shout-out to him in the New York Times' list of best mail-order gourmet gifts the other day. Some of his specialties, in addition to the holiday-themed dishes mentioned in the review, are sunflower wheat bread, rum cakes and granola. (Only one downside: because of the extra business whipped up by this lavish but entirely deserved praise, he can't get away from the kitchen long enough to stop by the office holiday party.)