From San Mateo Ixtatán, Guatemala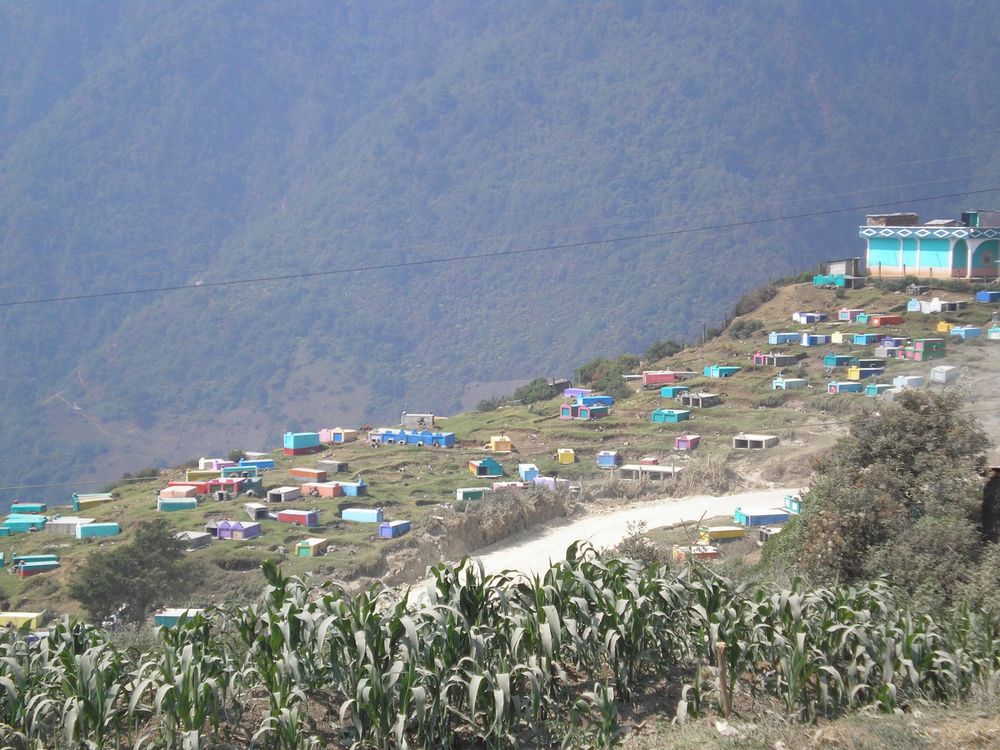 "This is an interesting part of the world to get to know, isn't it," my friend said. We were sitting in the back yard of the house where I've been staying for the past two weeks, in San Mateo Ixtatán, a small Mayan town in the Guatemalan highlands. The owner of the house, a carpenter, was making a wooden door while a dozen or so chickens wandered around the yard. "Interesting" is a good start—the town is far from the capital (near Barillas on this map), very small and set into the side of a mountain. We're about 11,000 feet up.There aren't many working artists here, but the art the town produces is functional—weaved clothes and shoulder bags, and painted wood doors with carved designs. There are no stands selling carved or sewn crafts because there are no tourists to buy them. But my favorite artistic endeavor, though it's probably a stretch to call it that, is the San Mateo cemetery.
The graves have 7- or 8-foot long stone marker above ground, the rows of these are haphazard and don't face the same direction, and each gravestone is painted a bright color, chosen by the family of the dead. Visitors sit in front of the above-ground gravestones, or often in front of piles of rocks, like the family in the picture. The rocks mark the graves of families who couldn't afford the more permanent colored blocks of stone.
I haven't asked any San Mateans why the gravestones are so colorful, but the colors could help illiterate cemetery visitors find their dead loved one more easily. About two-thirds of women here can't read.