Four for a Quarter
Photographer Nakki Goranin shows how the once ubiquitous photobooth captured the many faces of 20th-century America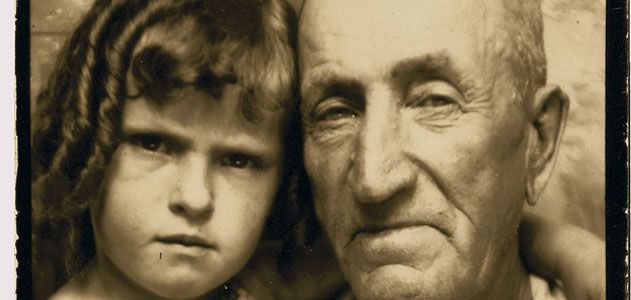 Nakki Goranin and I squeeze into a cramped photobooth in a Vermont shopping mall and practice our expressions. Goranin, a veteran, tries out some wacky poses, sticking her tongue out and squinting at the lens. I'm a bit more inhibited and, as the camera clicks off four shots, stick with a bemused smile. A minute later, the machine spits out a photo strip.
"I love them," says Goranin of the photos. "They're the real Nakki." Goranin, who lives in Burlington and has just published an illustrated history of the machine, American Photobooth, asks me to sign and date the back of the strip, just as she did in the late 1960s growing up in Chicago and sharing photobooth photos with her friends.
The routine is familiar to the generations of Americans who documented everyday moments by jumping inside a booth and popping a quarter into the slot. Still, Goranin doesn't much care for the mall's machine, which is digital—the print quality is not what it used to be. But, she says, there are only about 250 authentic chemical booths left in the United States, and she knows of none available to the public in Vermont.
As Goranin, a photographer and self-described romantic, sees it, photo strips tell the story of 20th-century American history from the ground up. The images in her new book, culled from thousands she has collected at auctions, flea markets and antiques stores, show down-at-the-heels farmers in overalls, wartime sweethearts and 1950s boys with greased hair and ducktails. She points out a photo of a World War II-era couple kissing passionately. "Day before he left," the notation reads.
Before the photobooth first appeared, in the 1920s, most portraits were made in studios. The new, inexpensive process made photography accessible to everyone. "For 25 cents people could go and get some memory of who they were, of a special occasion, of a first date, an anniversary, a graduation," Goranin says. "For many people, those were the only photos of themselves that they had."
Because there is no photographer to intimidate, photobooth subjects tend to be much less self-conscious. The result—a young boy embracing his mother or teenagers sneaking a first kiss—is often exceptionally intimate. "It's like a theater that's just you and the lens," Goranin says. "And you can be anyone you want to be."
Goranin's photobooth obsession began after her mother died in 1999. She needed to continue her photography, but couldn't focus on her work or bring herself to go back into the darkroom. Frequenting photobooths was the answer, she says. After a while, Goranin got the idea to publish her collection of self-portraits—now part of the permanent collection of the International Center for Photography in New York City—along with a brief history of the machine. But she was surprised by the dearth of information about the machine's origins or development; she set off from her cozy white Vermont house to see what she could discover for herself. That was nine years ago.
Goranin pored through microfilm of old newspapers. She drove back and forth across the United States and Canada interviewing anyone connected with the business that she could track down. When she telephoned the son of a long-dead early photobooth operator, she learned that only the day before, he had thrown away a trove of vintage photographs and business records. Goranin persuaded him to climb into a Dumpster to retrieve the items. Goranin even bought her own fully functioning 1960s-era photobooth and is now restoring two others that she also purchased.
The history she eventually put together chronicles the rapid rise and remarkable longevity of the machine. In the 1920s, an enterprising Siberian immigrant named Anatol Josepho perfected a fully automated process that produced a positive image on paper, eliminating the need not only for negatives but for operators as well. His "Photomaton" studio, which opened in 1926 on Broadway in New York City, was an immediate hit. Crowds lined up to pay 25 cents for a strip of eight photos. Within a few years, photobooths could be found from Paris to Shanghai.
Even amid the worldwide depression of the 1930s, the photobooth continued to grow. Entrepreneurs who couldn't afford to buy the real thing built their own versions, some out of wood, then hid a photographer in the back who shot and developed the pictures and slipped them through a slot. The unsuspecting subjects were none the wiser.
By mid-century, photobooths were ubiquitous. Jack and Jackie Kennedy stepped into one in the 1950s. Yoko Ono and John Lennon included a reproduction strip with their 1969 recording, "Wedding Album." In the 1960s, Andy Warhol shuttled models with rolls of quarters from booth to booth in New York City. A 1965 Time magazine cover features Warhol's photobooth portraits of "Today's Teen-Agers."
These days digital photobooths, which became available in the 1990s, let users add novelty messages and backgrounds and delete and retake shots. Allen Weisberg, president of Apple Industries, which has manufactured digital booths since 2001, says digital photobooth sales continue to grow. "Photobooths have made a tremendous resurgence," he says. "It's like apple pie and baseball. It's part of our heritage." The digital booths are being used in new ways. Lately, a number of companies have popped up offering rentals of lightweight, portable photobooths for use at weddings and parties.
But Goranin and other purists long for the real McCoy with its distinctive smell, clanking machinery and the fraught anticipation that comes with waiting for the photos to appear. A Web site, Photobooth.net, documents the locations of a dwindling number of these mechanical dinosaurs.
"The old chemistry booths, which I love, are becoming harder and harder to find," says Goranin. "But the [digital] booth is still a fun experience. You still get great photos. You still have a wonderful time in them. You still have the old-fashioned curtains that you can draw and that sense of mystery." Goranin smiles. "There's nothing in the world like a photobooth."
Kenneth R. Fletcher last wrote about Richard Misrach's beach images.