For Sale By Owners
Threatened by megastores and a shuttered local chain, a Wyoming town revives Main Street by giving power to the people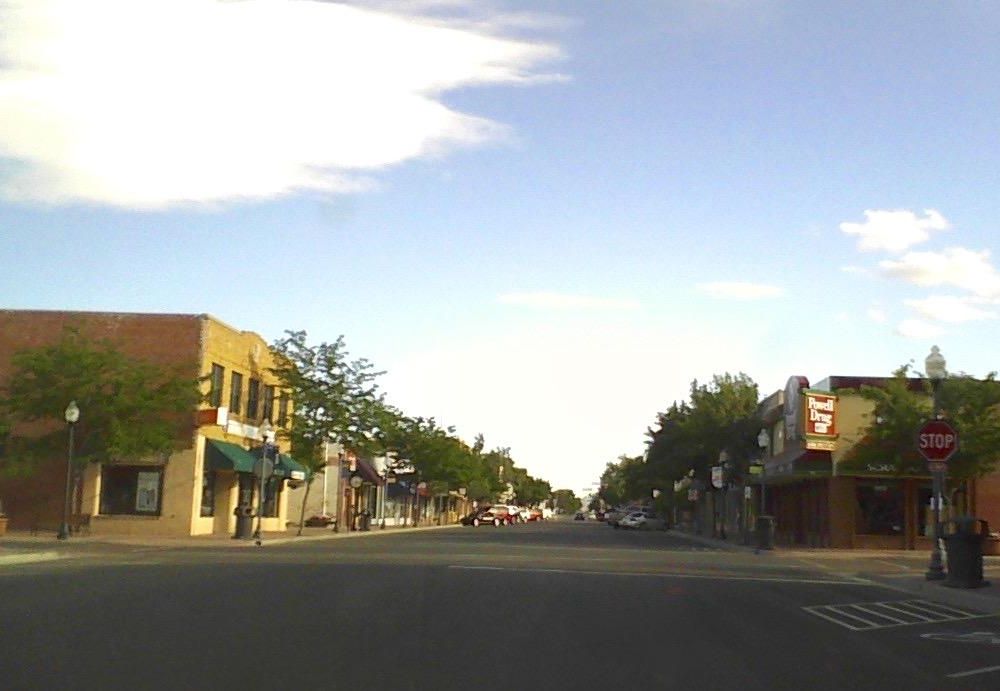 At the mercantile store in Powell, Wyoming, you'll find clothes to suit almost everyone. In a space about the size of a baseball diamond, lit by long rows of fluorescent lights, hiking boots and blazers fairly jostle with jampacked racks of shimmering prom dresses, belly-baring tops and modest denim skirts. "I serve farmers and ranchers, bankers and lawyers," says manager Paul Ramos. Locals in this isolated town of 5,500 have an understandable proprietary pride in this humble downtown business. After all, they own it. "The Merc" has 429 shareholders, most of whom live within a few blocks of the store.
The cooperative is Powell's answer to a big problem faced by many small towns: once-vibrant Main Streets drained by store closings and threatened by outlying malls and megastores. In Powell's case, the catalyst came in 2001, when the town's only general clothing store, part of the Stage chain, pulled out after its parent company's bankruptcy reorganization. "That block was the best business block in town," says Ken Witzeling, who owned the pharmacy next door, "but when Stage closed, you could find a parking place most anywhere."
Powell sits in a broad, arid valley in northwestern Wyoming, bordered on the west by Yellowstone National Park and on the east by the Bighorn Mountains. A century ago homesteaders lured by a promising federal irrigation project turned the desert flats into grain and sugar-beet fields. Over the decades, cottonwood-shaded middle-class neighborhoods grew up around Bent Street, Powell's three-block commercial district. The area prospered during Wyoming's oil boom of the 1970s, but plummeting oil prices in the 1980s, plus competition from new discount stores and malls, devastated Powell's businesses. "We had empty storefronts up and down the street like so many missing teeth," says Dave Bonner, owner and publisher of the twice-weekly Powell Tribune. To buy a pair of slacks after Stage closed, Powell residents had to drive 23 miles to Cody or 100 miles to Billings, Montana.
Powell merchants then learned that Plentywood, a town of 2,000 in northeastern Montana, had tackled a similar crisis, in 1999, by establishing a community-owned store. Inspired, Powell's leaders untangled a web of state business regulations and in November 2001 began offering stock in the Mercantile for $500 a share, a price low enough to build broad support.
Witzeling and other Merc supporters talked up the idea to farmers, teachers, firefighters, even students at Powell's Northwest College. After local farmer Delfino Juarez bought a share, he announced it in a newspaper ad: "It's important to me to do all that I can to help our community remain strong." Duane Edmonds bought a share for his wife, JoAnn, as a Valentine's Day present. When sales lagged in late January, Ann Hinckley, a Powell resident for 55 years, chided reluctant neighbors in a Tribune ad: "What's wrong with you Powell people?!...Get on board!"
Within a few months, the Merc's volunteer committee had sold 800 shares, enough to ensure the store's opening. Mike Reile, a former district manager for Stage, donated his services as a clothing buyer. The Merc's elected board hired a manager and readied the 7,500-square-foot store, even hauling clothing racks from a defunct Kmart in Billings. Merc backers surveyed community tastes, and Reile chose his stock accordingly, buying clothes from plain to fancy. When the Merc opened, in August 2002, Powell residents crowded on Bent Street, and they've been shopping there ever since.
The Merc's gross sales topped $500,000 during the first year, well ahead of board projections. Seven months ago, the store opened a 2,500-square-foot annex in a nearby basement to expand its selection of children's clothes. These days, even on a Monday afternoon, it can be hard to find a parking space on Bent Street, and businesses such as the nearby coffee shop, dollar store and appliance store are sharing the traffic. "We're having strong gains," says Glen Holm, who owns the hardware store across the street from the Merc. "The Merc completes our Main Street—it gets people excited about coming downtown." Other residents are pleased for different reasons. "It's the only place in town where you can get cute teen clothes," says 16-year-old Tana Wellner, who plans to buy a dress at the Merc for her school formal.
Shoppers praise the Merc's service: it once arranged overnight delivery of a suit that a resident needed for a funeral. It ordered bow ties for the Northwest College chorus. And recently, the store opened an hour early to sell a necktie to a visitor from Idaho.
Other towns with ailing Main Streets have taken notice. Representatives of several towns have visited the store, and Sharon Earhart, director of the local chamber of commerce, has fielded calls from states as far away as Maine and North Carolina. Ely, Nevada, population 4,000, studied the Powell model and plans to open its own store in October.
The Merc and its imitators may have advantages over larger rivals. "If people equate shopping strictly with low prices, then perhaps the Mercantile doesn't really have a chance," says economist Jonathan Schechter, director of the Charture Institute, a socio-economic think tank in Jackson, Wyoming. "But if people are asking themselves, 'For a small amount more, do I want to support an organization that is more in touch with the community and that offers things that I want?' then I think there's hope."
Reile says he isn't worried about competition from the Wal-Mart in Cody. "We're a different breed of cat," he says, pointing out that the Merc carries high-end brand names as well as $5 shirts. Still, even the Merc's most dedicated supporters admit to an occasional shopping trip to Cody or Billings. "We're all guilty of it," Ramos admits.
Despite shareholders' enthusiasm for the enterprise, the steady leakage of dollars remains a fact of life in Powell—and in many of the country's quietest places. "I hope the Merc will help us stem the outflow," says Bonner. "But has it removed the threat? No, it hasn't."