For Jacques Torres, the Highest Art Is a Piece of Cake
Sugar in all forms seduces our sweet tooth from the first taste, but in the hands of a premiere pastry chef it becomes magical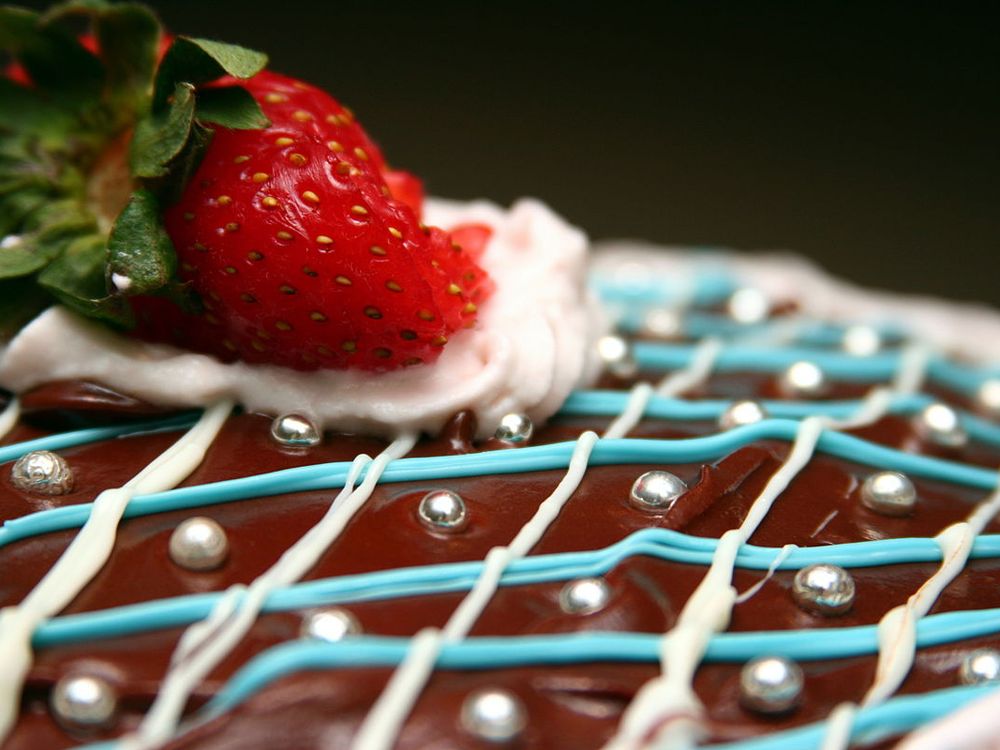 To all of us, the embellished cake symbolizes a special occasion: a birthday, an anniversary, a wedding or a graduation. But confectionery can also be an art form.
To learn the secrets of fashioning confectionery masterpieces, authors Per Ola and Emily d'Aulaire joined pastry chef Jacques Torres as "apprentices for a day" at the four-star Le Cirque restaurant in New York.
Of course, sugar in all forms has always pleased the palate, starting with dates and honey in ancient times. Cakes served in the Middle Ages--used to display the wealth of the upper classes--were flamboyant creations filled with such surprises as live animals and jesters and jugglers.
Today's pastry chefs use innovative and imaginative combinations of flavors and textures to produce exquisite desserts. To watch Jacques Torres create a confectionery masterpiece is like watching a magician at a birthday party. The transformation of sugar into art requires a combination of skills: glassblowing, designing, engineering, chemistry, sculpting and, of course, confectionery artistry.
Torres makes his job look easy, but he's at work six days a week, for as long as 16 hours a day. He's the star of a new television series and is about to start work in the state-of-the-art pastry kitchen he designed for the new Le Cirque. But his chief reward, Torres says simply, "is a happy customer — and an empty plate."
From a lump of sugar, Torres crafts a delicate swan: he heats, cools and shapes it into a ball, then he blows air into it forming a body, neck and head. Next he cuts and forms a wing. A heat torch keeps the sugar soft and pliable so that feathers can be attached. Once the swan is formed, Torres paints eyes and beak on the lovely creature, which will star on a wedding cake.