Food Futures for 2012: Blogs, Books and Feeds to Watch
Which sites are particularly worth your time this year?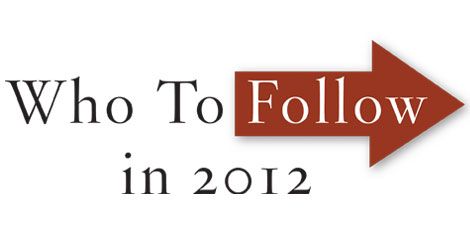 Following up on our lists of historians and innovators to watch in the coming year, here are a list of great food writers who our bloggers are looking forward to following:
From Jesse:
The Perennial Plate is an online documentary series by Daniel Klein about food and communities. Season 1 had a Minnesota and Midwest focus. Season 2, which is still being rolled out, covers the continental United States.
Gilt Taste's stories section is also worth watching as a "must-read" site. It started up last spring. While the section can get a little recipe-heavy during the holiday season, it features stories about food and culture from a wide variety of writers.
From Peter:
McSweeney's, the book publisher, is putting out David Chang's dude-centric Lucky Peach and also, get this, a cookbook written by Eat Pray Love's Liz Gilbert's grandma.
Nicola Twilley of Foodprint/Edible Geography. She writes about "smellscapes," the odors that define certain places; wacky food-based artists; edible insects; and she runs a lot of Q&As with interesting characters.
Naz Sahin, at Feasting Never Stops, runs a very visual blog with a great sense of humor—one set of photos shows anglers holding up their hands to show the size of the biggest fish they ever caught.
Cooked Books, by Rebecca Federman, takes a more literary approach. She's one of the curators of the "What's on the Menu?" project.
Also, keep an eye on the Gastronomica Twitter feed.