Five Ways to Eat Buttermilk
Few people drink the sour-tasting dairy drink, but, oh, the things it can do in tandem with other ingredients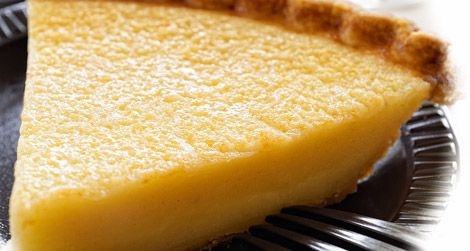 I think I've known one person in my entire life who actually drinks straight-up buttermilk as a beverage. Something about a sour-tasting dairy drink is low on appeal for most Americans. (However, it should be noted that other nationalities have similar cultured dairy beverages that are very popular.) But, oh, the things it can do to in tandem with other ingredients.
Today's buttermilk is really fermented milk, different from the byproduct of butter-churning from olden days. Because it contains high amounts of lactic acid, buttermilk is excellent at helping baked goods rise and at tenderizing meat, not to mention adding tangy flavor to other recipes. The problem is that it always seems to be sold in a larger quantity than any one recipe calls for. And, although it has a fairly long shelf life, it's always a challenge to find enough uses for the remainder before it goes to waste. Here are a few ideas to help make full use of your next quart.
1. Marinate meats. According to Fine Cooking magazine, buttermilk and yogurt are the only marinades that truly work to tenderize meat. Vinegar-based marinades are too acidic and could actually make meat tougher, while for some reason—possibly the calcium—the only slightly acidic buttermilk seems to stimulate the breakdown of proteins. However it works, it's especially good with chicken, whether grilled (as in this simple marinade from Cheeky Kitchen) or fried (like this double-dipped version from Epicurious).
2. Add low-fat creaminess. Low-fat buttermilk is creamier and more flavorful than regular low-fat milk, so it's perfect for mashed potatoes (this herbed recipe from Dash and Bella also contains butter, but it sure sounds good); creamy soups, like a buttermilk summer squash soup from 101 Cookbooks; or sauces, like Jean-Georges Vongerichten's fish poached in buttermilk, from the New York Times.
3. Cook up breakfast. Some of the best morning foods are even better with buttermilk. It makes for fluffy pancakes, crispy outside/soft inside waffles (so says Smitten Kitchen), and rich scones (these lemon-blueberry buttermilk scones from Sing For Your Supper sound delicious).
4. Bake some bread. Buttermilk's slight acidity helps activate baking soda and make bread rise. It's the traditional liquid used in Irish soda bread. Oatmeal buttermilk bread gets high marks from Clockwork Lemon. And chances are good Grandma's delicious, flaky biscuits were made with buttermilk. Sweet breads also get low-fat moistness from buttermilk, as in this banana-blueberry buttermilk bread from Eating Well magazine.
5. Save room for dessert. The same moistness also does wonders for cake, whether Bon Appétit magazine's blackberry buttermilk cake or what the Pioneer Woman calls the best chocolate sheet cake. Ever. And don't forget the Southern specialty, sweet, custardy buttermilk pie; Homesick Texan shares her Grandma Blanche's recipe, which you just know has to be good.