Five All-American Cocktail Recipes from the Nation's Top Mixologists
Raise a glass this summer to America's vibrant cocktail history by whipping up some of these classic drinks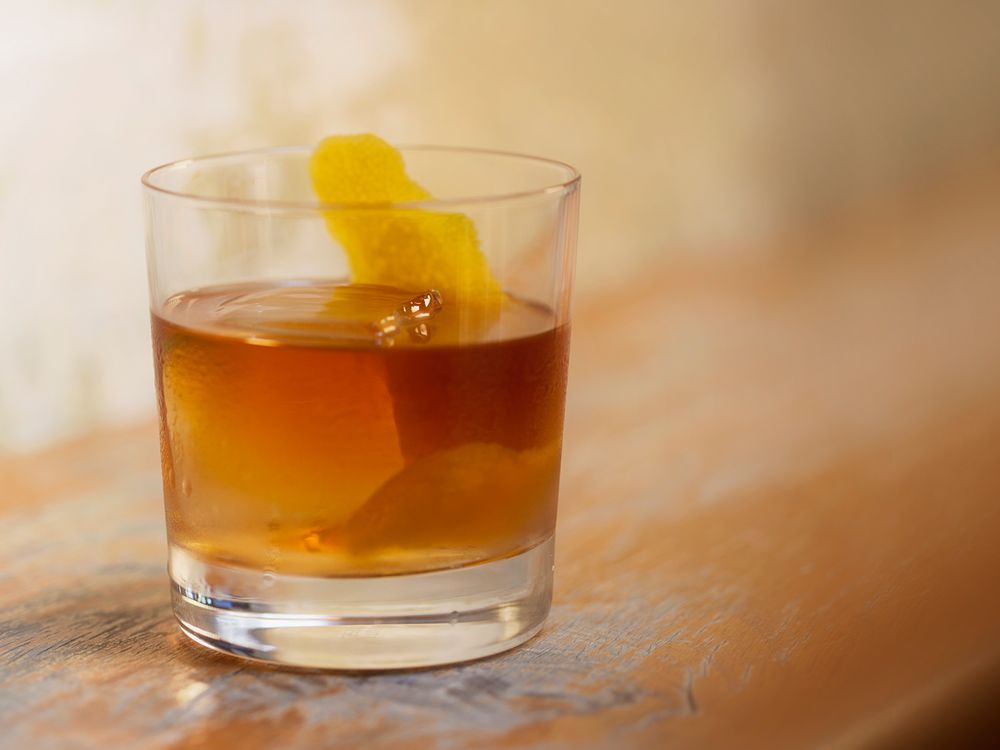 Move over, apple pie—sipping a cocktail might be the most American way to celebrate our country's history. While mixing drinks in some form had been done in the centuries before our country's founding (often as a punch or a grog), the first references to a "cocktail," and the first recording of recipes, happened on American soil.
In 1806, the word "cocktail" first appeared in print in the New York-based Balance & Columbian Repository. (It's possible that the word was used even earlier, in 1803, though no physical proof of this remains.) It was defined as "a stimulating liquor composed of any kind of sugar, water and bitters." The Sazerac, considered by many historians to be the first recorded cocktail created and named by a bartender, was invented in New Orleans in 1838, following this formula. Less than 30 years later, across the country in San Francisco, bartender Jerry Thomas published the world's first book of cocktails, "The Bar-Tender's Guide," claiming the cocktail as a uniquely American institution, though it would soon spread globally.
This year, to celebrate the lush history of cocktails in America, the Smithsonian Channel, in partnership with Smithsonian's National Museum of American History, launched Raise a Glass to History, an interactive website dedicated to craft cocktails inspired by America's "spirited past." With James Beard award-winning author David Wondrich overseeing the project, Raise a Glass invited 14 of America's top mixologists to concoct custom cocktails related to American history. Each week, a new cocktail will be added to the website, along with a description of its mixology and a short how-to video.
Here are five backyard-BBQ-ready cocktails, courtesy of the Smithsonian Channel, to help you raise a glass to America this summer:
Ingredients
—2 dashes orange bitters (50/50 blend of Regan's and Fee Brothers Orange)
—2 dashes Absinthe (Emperor Norton – Absinthe Dieu)
—1 Demerara sugar cube
—1 oz Jamaican Rum (Appleton Estate V/X)
—1 oz Straight rye whiskey (Old Overholt)
—1 Strip of lemon peel
Method
In an Old-Fashioned glass add the sugar cube, bitters, absinthe and a bar spoon of club soda. Muddle into a paste. Add the rum and rye. Stir and then gently add a large rock of ice to the glass. Stir again briefly and garnish with a long lemon peel.
This cocktail, courtesy of Los Angeles bartender Eric Alperin, harkens back to one of America's original, timeless cocktails—the Old Fashioned. It's a perfect choice for Alperin, whose Los Angeles bar, the Varnish, is known for back-to-basics cocktails that recall a time when Los Angeles' cool cocktail lounges defined the American drinking scene. 
Ingredients
—1½ oz. Appleton VX rum
—½ oz. Amrut Old Port rum
—¼ oz. 2:1 maple syrup*
—4 dashes of Angostura Bitters
Method
Add large ice cube, if possible, or 2-3 smaller ones. Stir well and sprinkle a little Edible Gold Glitter on top as garnish.
*Stir 2 parts Grade B maple syrup and 1 part water together until homogenous. Bottle and refrigerate.
When Anu Apte, owner of  Rob Roy cocktail bar in the Belltown neighborhood of Seattle, had to pick a cocktail, she decided to go for a take on the very first one, which called for a spirit, some sweet element and bitters.
Ingredients
—2 oz. Thomas Tew Pot-Still Rum
—½ oz. Breckinridge Bitters
—¼ oz. raw and unfiltered apple cider vinegar
—¼ oz. 3:1 Hughes' Family sorghum syrup*
—3 dashes Bitter Truth Jerry Thomas' Own Decanter Bitters
Method
Fill glass with cracked ice, stir and strain into an Old-Fashioned glass containing a large cube of fresh ice, if possible, or 2-3 cubes regular-sized ice.
*Create by stirring together 3 parts sorghum syrup and 1 part very warm water in a separate vessel.
Dave Wondrich, cocktail historian and expert, calls Greg Best, head bartender of Atlanta's Holeman & Finch, "one of the pioneers of the cocktail revival in the South." He is best is known for combining classic cocktail preparation with fresh, local ingredients.
Ingredients
—1½ oz. rye whiskey
—1 oz. blackberry syrup*
—¾ oz. fresh lemon juice
—1 dash aromatic bitters
—1 small egg white
Method
Combine ingredients in a cocktail shaker. Shake without ice (this will add to the drink's head). Add ice and shake again. Strain into chilled coupe and garnish with blackberries and raspberries.
*A simple way to make blackberry syrup is gather a bowl of blackberries and cover them with white sugar. Set it uncovered in the refrigerator overnight. Strain and use.
Creating unique cocktails is nothing new for DC-based bartender and proprietor Derek Brown, whose projects in the capital include the acclaimed Columbia Room and Mockingbird Hill, a sherry bar. For his unique take on the American cocktail, Brown chose to pair one of America's favorite spirits, rye whiskey, with a bright fruity blend of blackberries and lemon juice—perfect for relaxing in the shade on a hot summer day. 
Ingredients
—1 oz. Angel's Envy finished rye
—1 oz. Bulleit 10 year bourbon
—¾ oz. Nardini Amaro
—½ oz. Sandeman's Founder's Reserve ruby port
—¼ oz. Boulard Calvados
—¼ oz. mint-infused simple syrup*
Method
Stir and strain into a Barbados Plantation Style pipe tobacco smoked glass. Twist a swatch of thin-cut lemon peel over the top, discard and garnish with a sprig of mint.
*Stir 1 cup sugar and 1 cup water together in a small saucepan over low heat. Add 1 cup mint leaves and stir for 2–3 minutes. Remove from heat, let cool, strain and bottle.
Brandon Casey, bartender at the popular Phoenix, Arizona, joint Citizen Public House, is a trained anthropologist as well as a mixologist. The tobacco smoke infuses the glass with a smoky flavor and doubles, he says, as a symbol of gunpowder from the War of 1812. According to Wondrich, the cocktail represents the American ideals of strength and courage, as well as democracy, blending cheap and available whiskey with more exotic (at least for colonial America) spirits like Italian liqueur, British port and French brandy.
If these recipes spark ideas, don't let the expert mixologists have all the fun. Smithsonian Channel is inviting visitors to submit their own takes on the American cocktail by July 7, 2014, for the chance to win a trip to attend the Star-Spangled Gala at Smithsonian's National Museum of American History in Washington, D.C. this fall. Give it a whirl (or a shake or a stir)—it might be the most fun you'll ever have researching American history.