Farmers' Markets
Americans love them, and that means big business for small farmers—and a mouth-watering harvest for customers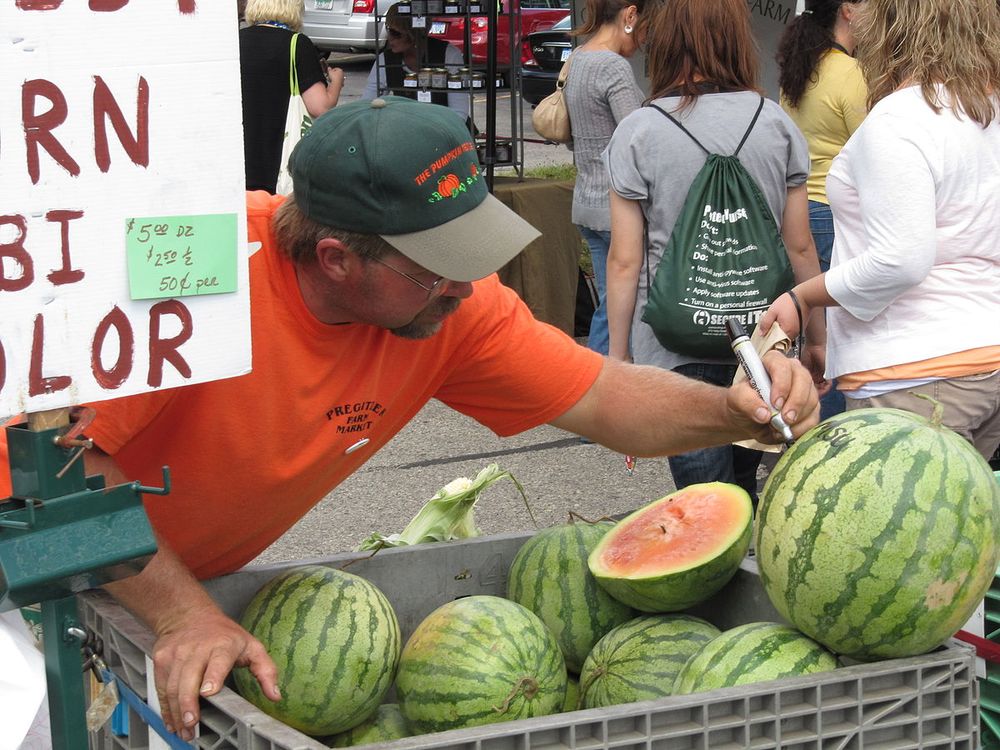 When Susan and Chip Planck bring fresh produce from their 60-acre Virginia farm to Washington, D.C.'s Open Air Farmers' Market, they're participating in the renaissance of a beloved American institution. Americans spend $1.1 billion annually at more than 2,600 farmers' markets across the country — 50 percent more markets than existed just five years ago.
Farmers' markets have deep roots in our history. In July 1806, President Thomas Jefferson bought beef, eggs and assorted vegetables at a Georgetown market. In the first decades of this century, most cities with at least 30,000 people sponsored municipal markets. But better roads and refrigeration soon ushered in supermarkets and wholesalers, leaving many small farms, and markets, out of the food cycle.
The renaissance in farmers' markets began just over 20 years ago in several places, among them California and New York City. Concern over preservation of local farmland and the livelihood of small farmers was key.
Today, as in the past, whether for chefs supplying their restaurants with fresh produce, or customers interested in homemade cakes and preserves, farmers' markets promise not only freshness but sociability — a feature appreciated by vendors, too. As Maryland farmer Francis Roland observes, "I like growing and selling to the people who use my produce. It gives me a real good feeling when people come back the next week and say 'Boy, what I bought from you was great.'"