Fabergé's Labor of Love: A Case of Cherchez la Femme
After a spectacular collection was given to a Paris museum, the story emerged of how a princess kept the flame of love burning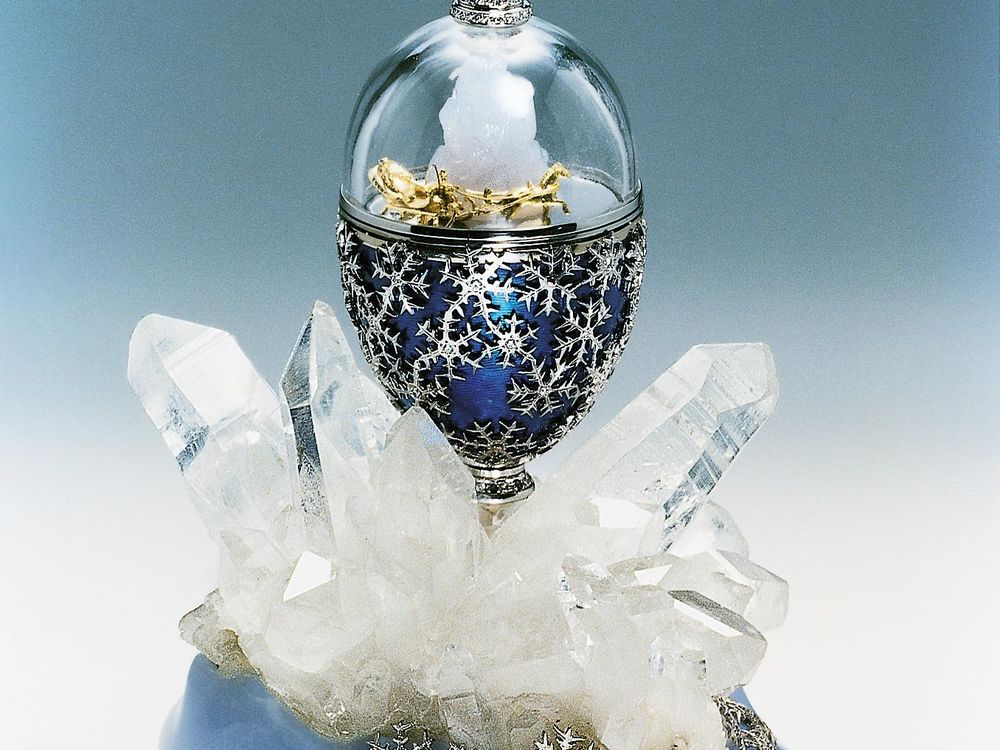 In the early 1960s, a collection of exquisite cigarette cases was bequeathed to the Musée des Arts Décoratifs in Paris. The gift of a somewhat mysterious elderly man named Charles Antoine Roger Luzarche d'Azay, who had been a French secret service officer early in the century, they were hallmarked and dated: 18 of them had been custom-made in Fabergé workshops between 1901 and 1915, mostly as New Year's gifts.
But from whom? It was a classic case of cherchez la femme, as museum curators, linguists and other experts studied the variety of esoteric and seemingly private symbols incorporated into the cases' designs: crescent moons, intertwined serpents, lists of French military campaigns, cryptic Arabic inscriptions, an elephant with a diamond-studded diadem that was actually a secret compartment containing a portrait of a woman. And, perhaps most intriguing, a map of the Nile Valley in three shades of gold, with eight places marked by precious stones, including a ruby for Port Said, a sapphire for the Suez, a diamond for Cairo.
 Efforts were made to learn more about M. Luzarche d'Azay, including trips to his hometown and requests to the Ministry of War for details on his service history. But very little could be discovered about him. Then, three years ago, spurred by an exhibit of the cigarette cases in France, friends of the officer came forward. M. Luzarche d'Azay, they revealed, had been deeply in love with the beautiful but, unfortunately, married French aristocrat Princess Cécile Murat.
With that information, as well as the fruits of scholarly digging, Géza von Habsburg, who curated the Fabergé show in France, has put together some big pieces of the puzzle. Clearly, he says, the secret service officer worked undercover in the Near East, probably including Egypt. But von Habsburg continues to pursue this "case of the cigarette cases," which he regards as one of the most fascinating in Fabergé history. He asks, for example: Was the map of Egypt "connected with Luzarche d'Azay's spying activities or, more romantically, do the gems mark the secret trysting places of two lovers?" We may never know; but as he continues the search for photographs or letters, the cases speak eloquently enough for themselves.