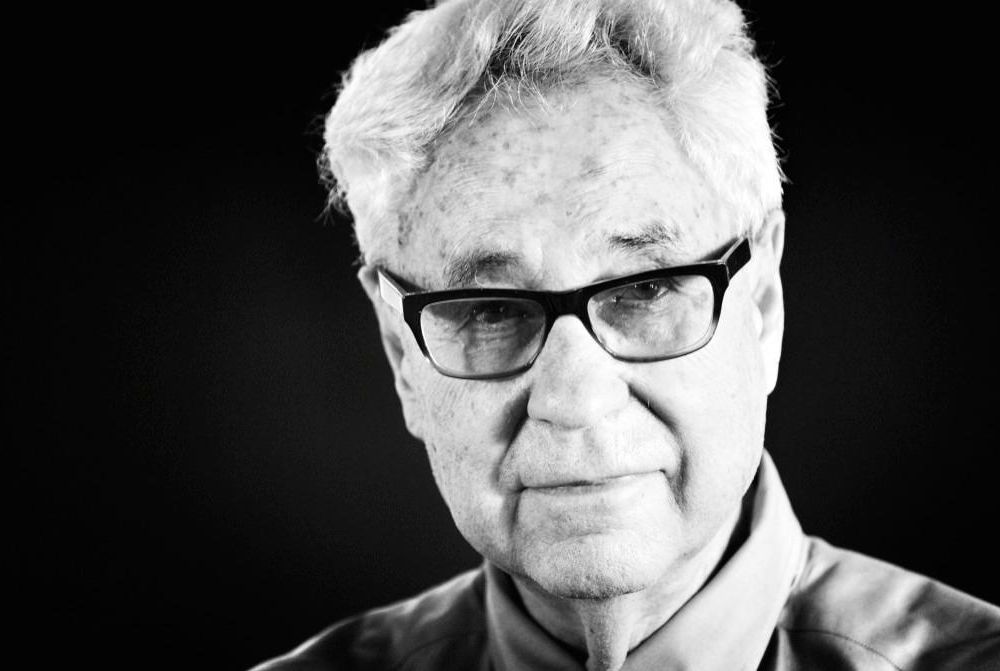 In a career that has spanned more than 50 years, Elliott Erwitt has traveled the globe in pursuit of his craft. As a photojournalist, commercial photographer, artist and filmmaker, he has ventured everywhere from the remote highlands of New Guinea to the glitzy beaches of Saint-Tropez. In 1959 he flew to Moscow to photograph the Cold War confrontation between Nixon and Khrushchev. Five years later he journeyed to Cuba to spend a week with Fidel Castro. Focusing his lens on subjects as diverse as the cosmopolitan cafés of Paris and the impoverished villages of Cambodia, he has achieved international recognition through the pages of such magazines as Time, Life, Geo, Paris Match and Stern.
Along the way, Erwitt has managed to document a daunting number of dogs. Now more than 500 of these candid canine "snaps" have been combined in a new book. Just out from Phaidon Press, DogDogs is packed with playful images of canines: Pekingese, Maltese, bassett hounds and boxers; Dobermans, dachshunds, cocker spaniels and chows. Dogs snacking, scratching, strolling and stretching. Dogs on the move, in the groove, on the make and on the take — many caught in comical situations.
"I'm very serious about not being serious," maintains Erwitt, whose wry humor and discerning wit are evident throughout. A tiny behatted Chihuahua is dwarfed by a pair of boots and the behemoth front legs of a Great Dane. A pompadoured poodle surveys the scene at a Birmingham dog show. A beagle bums a ride in a plastic shopping bag. There are poignant and poetic images as well — a mongrel begging in the streets of Bahia, Brazil, a young cowboy and his collie profiled in a moment of silent commune.
"In the end, this is not a book of dog pictures but of dogs in pictures," says Erwitt, who shares custody of a Hamburg-born cairn with his wife, Pia. "For me, the dogs are both an excuse and a reason for taking these pictures. They give me the excuse because they make good subjects. I like them, people want to see them, I can't resist."