Dream On
Why your nightmares hold the key to workplace success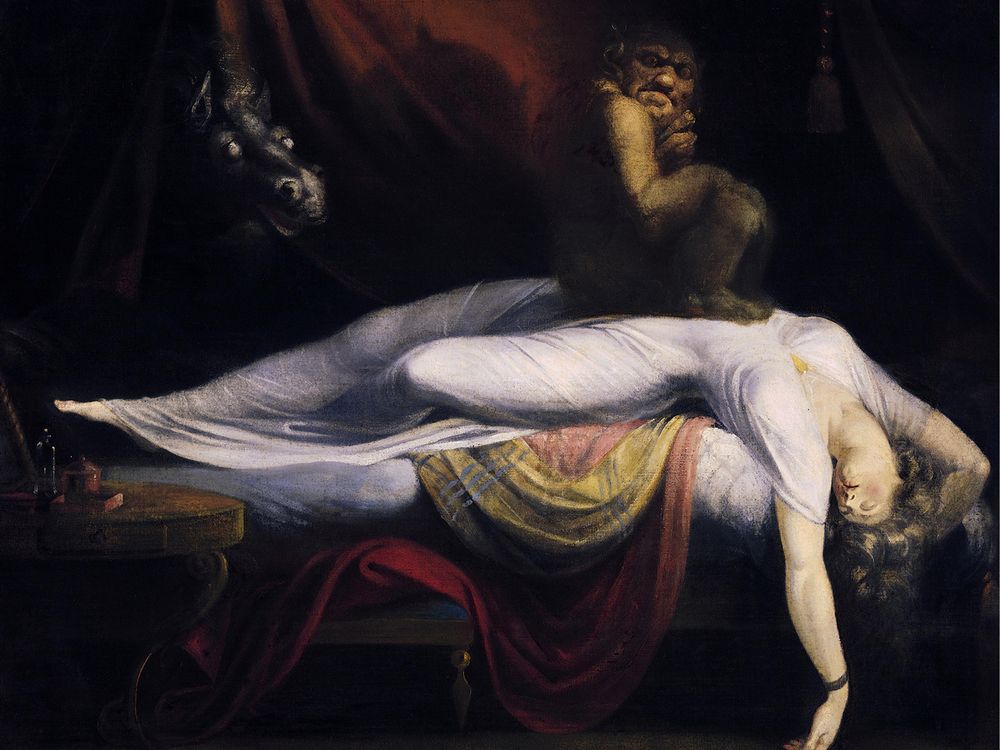 FROM: HUMAN RESOURCES
TO: ALL STAFF
Dear Employees,
We were very gratified by the positive response to last week's memo, "Cutting Medical Benefits: Healthy Companies Mean Healthy Employees."
This week, we'd like to turn our attention from physical to mental health. Many of you have left notes in our comments box reporting a "worrisome" increase in "unpleasant" work-related dreams. While you might be tempted to interpret these dreams yourself, this is something better left to professionals. What appears on the surface often has a deeper meaning. So, as another employee benefit, your HR department has compiled this guide to four of the most common workplace-related dreams:
THE DREAM:
An annoying co-worker spends most of the morning talking your ear off about non-work-related matters. You get out of your chair, remove your belt, wrap it around his neck and choke him to death.
WHAT IT MEANS:
The belt represents the workplace constraints that are keeping you from realizing your goals. Taking off your belt is a liberating move demonstrating a fresh approach to a traditional problem. By adopting a new management style, you can put to "death" the rigid work formats that have been holding back your creativity.
---
THE DREAM:
Your boss is lecturing you on how to enhance your productivity. Suddenly, you undo your tie and gag him with it.
WHAT IT MEANS:
Are you frustrated by conventional approaches that don't seem to produce results? By taking off your tie, you demonstrate a desire to "undo" conventional limitations and "silence" outmoded problem-solving methods. You should candidly discuss possible new approaches with your boss.
---
THE DREAM:
You go to the break room to pour yourself a cup of coffee. You see Sandy from marketing pouring the last cup and leaving the carafe empty. You politely ask her to make a new pot, but she just laughs in your face. You wrench the coffee cup from her hand, sprint back to your office and perform a victory dance.
WHAT IT MEANS:
Coffee often symbolizes the need to stimulate new ideas. The fact that you seized an opportunity suggests that there is tremendous creative energy locked within you waiting to be released. Have you considered a career in marketing?
---
THE DREAM:
The office photocopier jams. You open up all the panels, trying to find the cause of the problem. After 40 minutes of pointless searching, you throw the photocopier out the window and watch it smash to pieces on the pavement below.
WHAT IT MEANS:
A machine that copies documents clearly represents the inner voice that is inhibiting you from pursuing "original" ideas. But you feel that you have proven yourself able to thoroughly "deconstruct" any problem and are not afraid to shy away from unconventional solutions.
David Martin's essay "Domestic Bliss" appeared in the December 2007 issue of Smithsonian.