Cultivating Delight: A Natural History of My Garden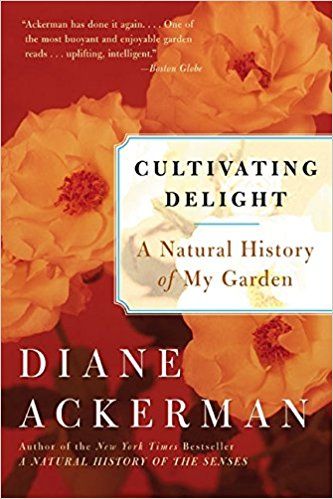 Cultivating Delight: A Natural History of My Garden
Diane Ackerman
HarperCollins
In her latest book, Cultivating Delight, Diane Ackerman ruminates on a year in her garden. As in her best-selling A Natural History of the Senses, she here takes us down many different paths, sometimes horticultural and sometimes philosophical, literary or mythological. She reminds us that the "bright red anemones that bloom in the summer take their name from Adonis," who was hunting when a wounded boar gored him. Dying in excruciating agony, Adonis wept. And where the god's tears "fell to the ground, delicate red flowers bloomed."
During warm months, she hangs birdhouses and snips flowery displays for her vast vase collection. In fall, as hummingbirds migrate south and maple trees redden, Ackerman can be found loading asters into her hatchback to keep her garden colorful for as long as weather permits. Even in winter, as her garden sleeps, she perches in a bay window, impatiently planning for the ground's rebirth.
Ackerman fans will welcome her lyrical take on nature. Redbud blossoms "polka-dot the branches with hot pink tufts," while other trees "wear gray-green pantaloons of lichen." With so much material to cover, Ackerman sometimes loses her way, leaving the reader grasping at a thin narrative vine.