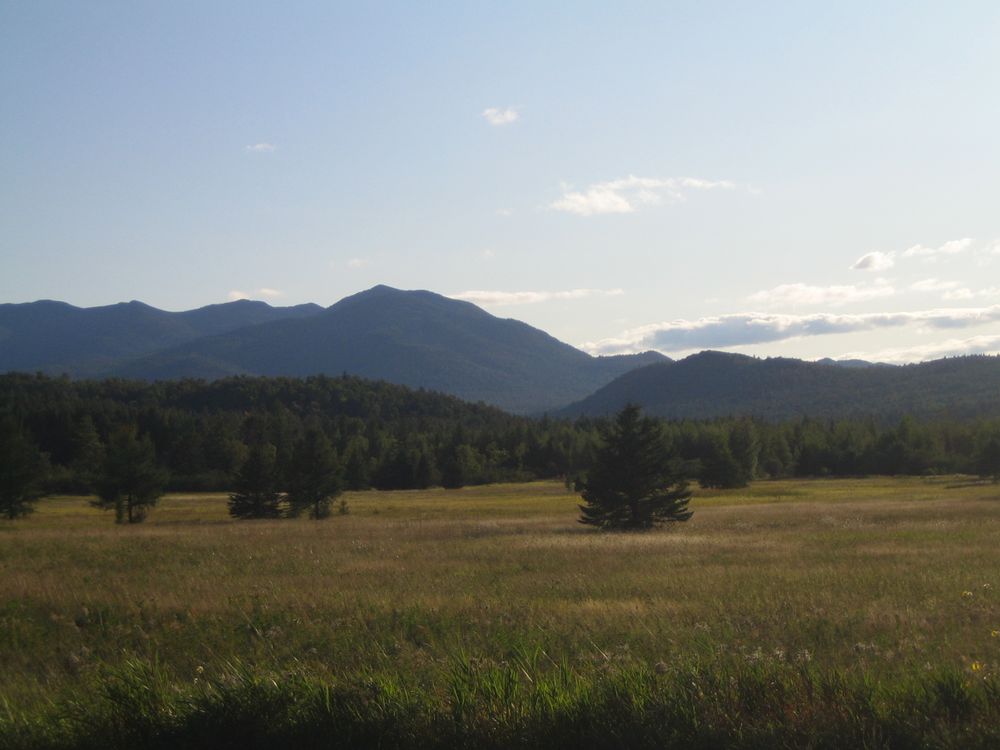 Through the magic of the Internet, I am blogging not from Smithsonian's Washington, D.C. offices but from the Adirondack Park in upstate New York, a place with six million acres of unspoiled natural beauty but not a single chocolate lounge.
The advantages of living in a state park significantly outweigh the disadvantages. For one thing, I love that my commute looks like this picture—especially after having spent much of my life in the Los Angeles area, where the population of some parking lots exceeds that of my entire village.
But this is a food blog, not a traffic blog, and herein lies my one complaint. As someone who grew accustomed to living in a place that had not just a Chinatown, but a Thai Town, a Little Saigon and a Little Ethiopia, I've suffered from a case of culinary culture shock since moving here a year ago. It's not exactly homesickness, since that implies a longing for the familiar. What I long for is the unfamiliar, the unexpected, the unpronounceable.
So, I find myself wistfully reading articles like this one from the Los Angeles Times, about a Korean BBQ taco truck that tweets its location to fans. The point of the story was the innovative use of Twitter as a marketing tool. But all I could think was, Korean BBQ tacos? Brilliant! A thought which was quickly followed by the realization that I won't be seeing Korean BBQ, much less Korean BBQ tacos, around here anytime soon.
Still, the culinary landscape is by no means as bleak as suggested by the name Adirondack, which is said to be based on the Mohawk word for "they eat bark." I haven't seen any locals gnawing on trees, though there is a certain back-to-the-land earthiness to North Country cooking that offers its own simple pleasures.
Some of my colleagues and neighbors tap their maple trees for syrup, forage wild leeks and chanterelles, and grow their own vegetable gardens. Wild blueberries are the go-to trail snack on hikes. I've recently become inspired to (finally) learn how to cook. In late summer, when the farmers' markets are loaded with local tomatoes and corn, my cravings for exotic spices nearly disappear.
Last July, I made a strawberry pie with absurdly flavorful berries I had picked myself from a local farm, and served it by a bonfire beside a tranquil lake. It was the kind of food you could get homesick for.
Has anyone else out there suffered from culinary culture shock after moving somewhere new?