Class Act
In Alabama, students turn tires and bales of hay into striking architecture for the poor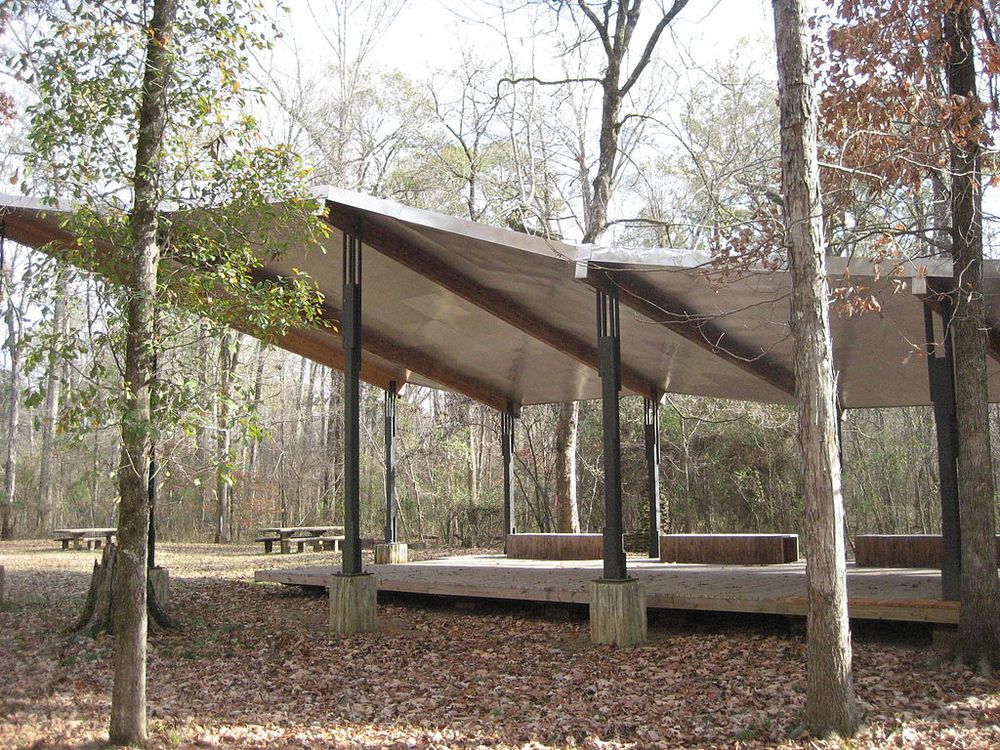 Architecture student Gabe Comstock reaches into a five-gallon bucket and pulls out a handful of dripping wet, shredded cardboard. He and his Auburn University classmates are trying out recipes for homemade adobe, using corrugated cardboard in place of straw. The cardboard is cheap and, after being mixed with Alabama clay and a little cement, produces a sturdy surface.
The architects are students of Alabama's Rural Studio, a creative program that specializes in constructing buildings from scavenged or donated materials. The recipients of the houses are typically African-American families in Hale County, Alabama, one of the poorest pockets of one of the country's poorer states. The studio, which gives away most of the houses it builds, is run by Samuel Mockbee, 56, an Auburn professor, practicing architect, painter and MacArthur "genius."
Every year, some two dozen students from the main campus 150 miles away arrive for a semester or two of real-life, footings-on-the-ground architectural training. They don't just make weathertight shelters for people who have never had them. They're making full-blown modern architecture.
The Rural Studio encourages budding architects to do adventurous things while fulfilling social responsibilities. And the resulting structures have been noteworthy. One house made of stuccoed hay-bale walls appeared in Architectural Record. Another, which uses heart pine salvaged from a century-old church, has a futuristic-looking inverted roof that funnels rainwater for plumbing. Junked car windows, recycled plastic, old tires and surplus license plates are just some of the scrap materials that Mockbee's innovative students have used to construct stalwart structures that are warm and dry and a delight to the eye.