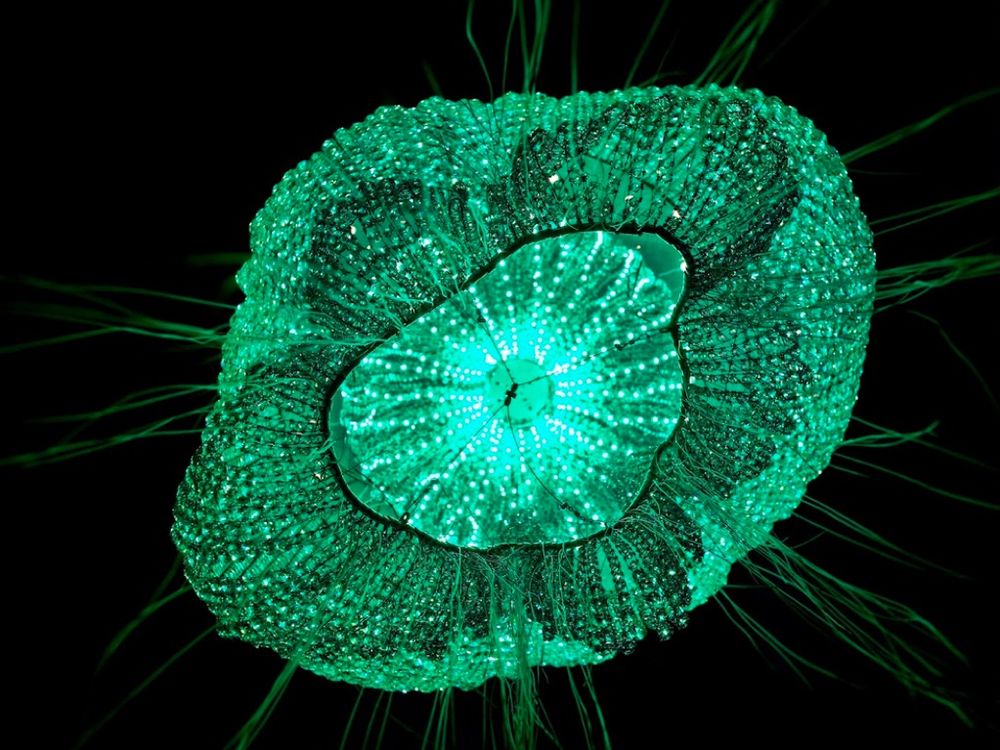 What are art collectors to do when they've filled up their walls? Try the ceiling.
Chandeliers created by artists and designers are the buzz of the London Design Festival, which runs through September 25. The exhibition of lighting designs at Royal Festival Hall, the festival's hub, was curated by the auction house Phillips de Pury and includes the work of Gaetano Pesce, Fredrikson Stallard and Michael Anastassiades.
Pesce's Mediterraneo (above, left) has the buoyancy of a sea anemone. The chandelier's phosphorescent effect is created by the LEDs that illuminate its 12,000 crystals in a shifting palette of cool tones. "Pandora," designed by Stallard, is reminiscient of the exploded installations of artist E.V. Day. With the help of computer-controlled servo motors, his chandelier is continually broken apart and put back together again, a crystal Humpty Dumpty.
It's no coincidence of course that the sponsor behind the exhibition (as well as of the entire festival) is Swarovski. The Austrian company that has made itself a difficult-to-pronounce household name as an upmarket Bedazzler is getting serious about chandeliers and recently announced that it will expand its chandelier design efforts into a wholesale division.
The new London-based division will be known as Crystal Palace, the name originally assigned to Swarovski's limited-distribution chandelier collaborations with such artists, designers, and architects as Ron Arad; Hussein Chalayan; Diller, Scofidio & Renfro; everyone's favorite designing brothers (Campana and Bouroullec); and Yves Behar (whose Morpheus, above right, premiered at the Salone Internazionale Del Mobile in April).
The company began its chandelier collaborations in 2002 as "a revolutionary concept aimed at reinventing and revitalizing the chandelier," according to Swarovski. "Steeped in history and heritage, redolent of 18th century splendour and candlelit intrigue, the chandelier was frozen in time, undiscovered by the design community."
Now the focus is bringing all that splendour and intrigue to a wider audience. According to a recent article in Women's Wear Daily, prices will range from $3,000 for a Tord Boontje Mini Blossom chandelier to $1 million for a one-off piece by Pesce.