Candy Land: A Coast-to-Coast Tour of America's Sweet Treats
A Twix is nice, but these local candies and treats provide some much-needed variety this Halloween season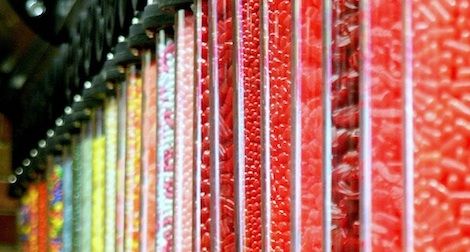 Sometimes you feel like a nut, sometimes you don't. And sometimes you feel like a regionally-specific, hometown-proud confection that you just can't find anywhere else (or if you can, everyone knows they won't be as good). This Halloween, we're saluting those finds that marry place and taste for a lasting bond.
Given our country's proclivity for sweets, it's no surprise that the Census Bureau has collected data on the confectionery industry since 1926. All so the government can tell us that in 2010, the average American consumed almost 25 pounds of candy.
And if that average American was living in Ohio, you can bet that included Buckeyes. Or maybe he was living in Texas and snacking on Chick-o-Sticks. Thanks in part to the dedicated foodies over at NPR, Serious Eats and CNN, we've created a roundup of the seven best regional finds: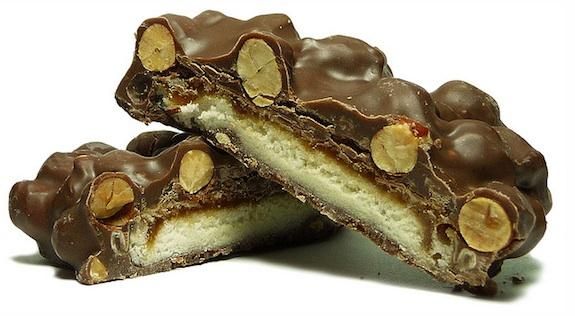 1. Goo Goo, Tennessee: A hunk of marshmallow, peanuts and caramel covered in chocolate, the Nashville-born, century-old treat even has its own app: the Goo Goo Finder. The candy was a regular sponsor of another Nashville icon: the Grand Ole Opry, according to NPR, delighting listeners with its slogan: "Go get a Goo Goo … it's gooooooood!"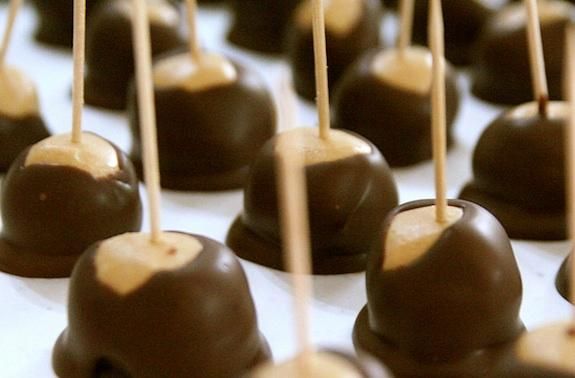 2. Buckeyes, Ohio: Other than being the mascots for the best college football team in the entire country, the buckeye is a time-honored candy tradition enjoyed year-round. Peanut butter mixed with confectioners sugar and dipped into melted chocolate to resemble the actual (and not so tasty) nut, buckeyes are almost always better when made at home.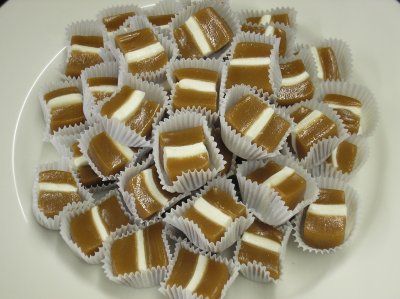 3. Velatis caramels, Washington, D.C.: Masters of all things caramel, Velatis (whose new location in Silver Spring, Maryland comes after a sad hiatus from its original location in downtown D.C.) brings crowds for its marshmallow-stuffed vanilla caramels. The company's roots stretch back to 1866, according to the City Paper, and it remains a staple for stocking stuffers.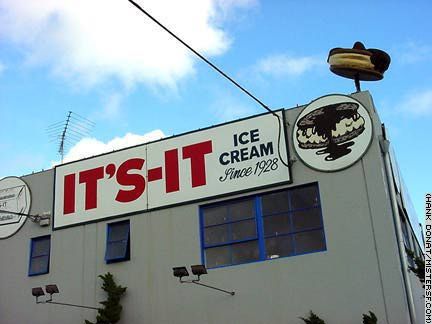 4. It's-It, San Francisco: Stretching the definition of candy a bit, It's-It is an ice cream treat worth the category-bending. First made in 1928, the individually packaged creations sandwich ice cream between two oatmeal cookies before dipping the whole thing in dark chocolate. The sandwich was named "the official food of San Francisco." Take that, Ghirardelli.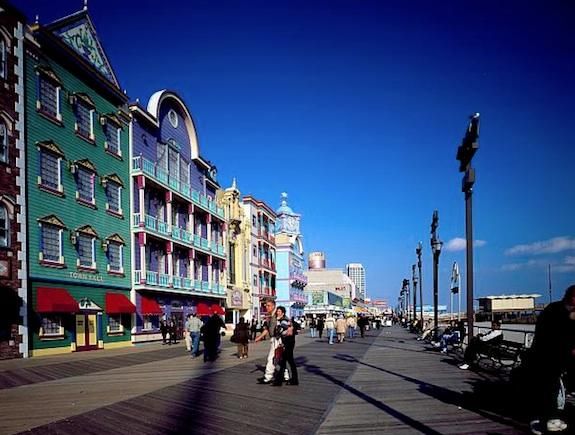 5. Saltwater Taffy, Atlantic City: No one knows how long it will take for the Jersey shore to recover from the devastation of Hurricane Sandy, or whether or not the taffy shops on the city's boardwalk will ever return. Ironically, the local delicacy allegedly has its roots in a 19th-century flood which soaked a candy-maker's taffy with saltwater. Though no one has proved who first invented it, Joseph Fralinger certainly popularized it in the 1880s, from his boardwalk stand to his empire of stores. Chewy, sweet and, of course, salty, it may be the most difficult thing to eat on this list.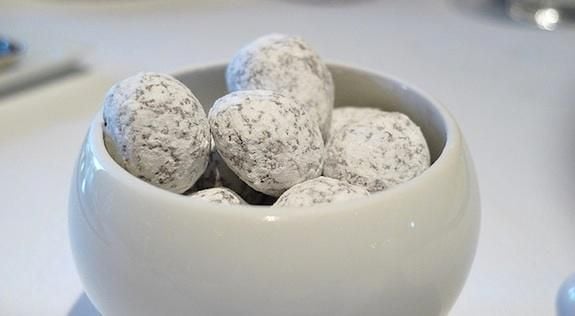 6. Chocolate Covered Macadamia Nuts, Hawaii: Though we'd be happy to receive a box of Hawaiian Host in the mail, it'd be a little sad to miss the Hawaii part. "Oh yes, Hawaiian Host has been imitated by many over the years but the unique quality of our secret milk chocolate has never been equaled," claims the site. But what about when the French Laundry serves guests chocolate covered caramelized macadamia nuts dusted with sugar? Seems like that's a safe bet to sample.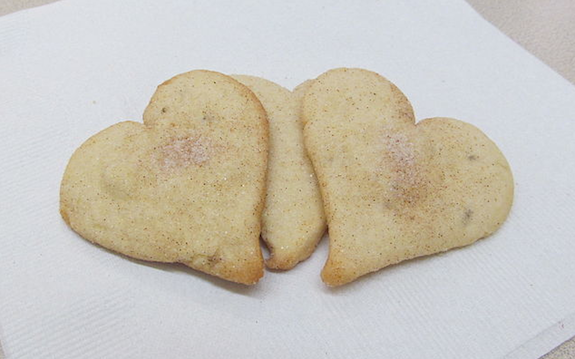 7. Bizcochito, New Mexico: Taking the honor of being the first official cookie of any state, the Bizcochito made history in 1989. A shortbread cookie with cinnamon and anise flavoring, it dates back centuries and combines many of the flavors from New Mexico's past. Another seasonal favorite, the cookies also pop up at major community events.
Other popular items from the lists: New England's Sky Bar, the Idaho Spud, Kansas' Valomilk, Chukar Cherries from Washington state and more.