Canada's National Treasure
Artist Emily Carr captured the spirit of the northwest coast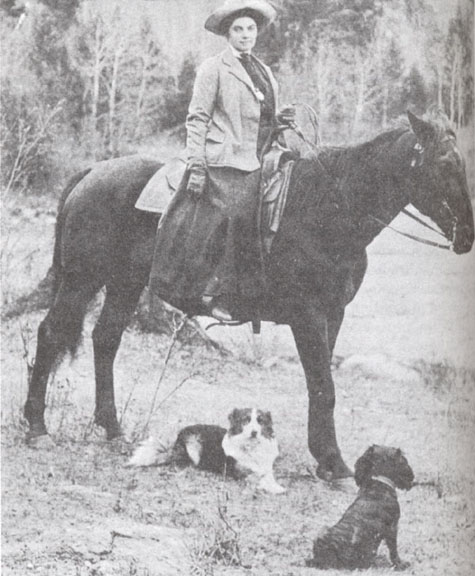 She has been called "the Canadian Georgia O'Keeffe, the WASP Frida Kahlo." Although she died in 1945, she remains a living and vital presence in Canada. Her paintings are familiar, her books are all in print and widely read, her tempestuous life story is knit into the cultural fabric of the country. Yet just next door in the United States, she remains virtually unknown.
The facts of Emily Carr's life, played out within the prim and proper Victorian social structure of Victoria, British Columbia, in the early decades of this century, are unusual enough even if she had not become one of the most considerable Canadian artists of her time. She courted eccentricity, was a confirmed contrarian, never married. She studied painting in San Francisco, England and France, and made a series of intrepid, sometimes foolhardy, journeys into the remote wilderness and islands of coastal British Columbia to visit and record native culture.
Over a period of several decades Carr visited some 30 native village sites. The hundreds of sketches and watercolors she brought back from these journeys served as a continuing source of inspiration throughout her life.
In the full maturity of her work — from the overwhelming paintings of the impenetrable rain forests of British Columbia done in the mid-1930s to the ethereal, light-struck oil-on-paper works of her last years — Carr became a true original. Creating majestic and foreboding paintings imbued with a mysterious power and a unique sensibility, she produced a body of work that marks the emergence of one of the continent's most significant visionary painters of the 20th century.