Calder's Playful Genius
With paper and paint, wire and wood, the renowned sculptor created a new vocabulary for modern art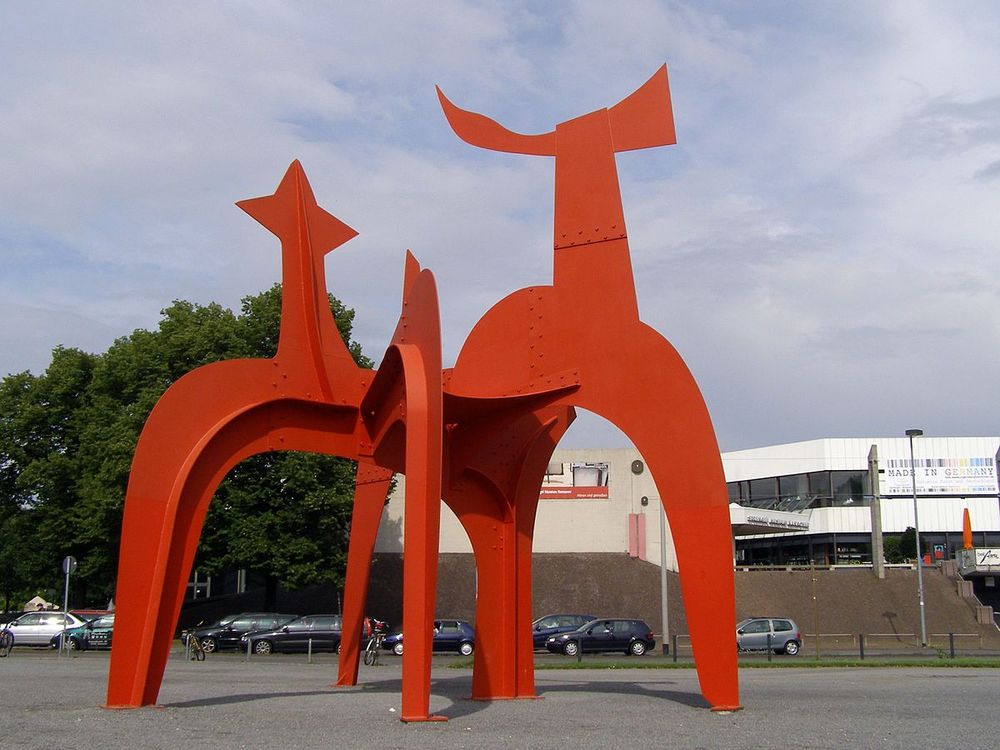 By 1973, the year Alexander Calder turned 75, it would have been quite an achievement for this incomparable American sculptor to remember all the cities, countries and continents where his art was located. His colorful and boldly shaped mobiles and stabiles were ubiquitous. Scores of them were hanging from the ceilings of banking halls and airport terminals or sited by countless corporate headquarters, government agencies and universities. Calder's Circus, the "tiniest show on Earth," as the New York Times once put it, attracted crowds whenever and wherever it was shown—as it still does at New York's Whitney Museum of American Art. And there were bronzes, wood carvings, paintings and drawings, prints, jewelry, kitchen utensils, theater sets, tapestries, rugs, a painted BMW and who knows what else scattered around the world.
An exhibition opening in May 2001 at the Storm King Art Center, an hour north of New York City, showcases Calder's large stabiles. Because so many of these behemoth works were commissioned for specific sites—world's fairs, Olympic Games—few have ever been seen together. Most retrospectives feature maquettes a few inches high and photographs of the real thing. For the first time, at Storm King, the real thing will be on view. They are an astounding lot—true feats of engineering, with an architectural presence that draws viewers to them.
Alexander Calder belonged to a rare species—a person who could touch the lives of young and old, rich and poor, the man, woman and child in the street, or the President of the United States. Learning of the sculptor's death, Gerald Ford said, "Art has lost a genius." Part of that genius was Calder's ability to transform complex visual images into simple and direct works of art that possess the gift of making us smile each time we see them.