A Brief History of "Alice's Restaurant"
The Arlo Guthrie classic starts off retelling the true story of what happened more than 50 years ago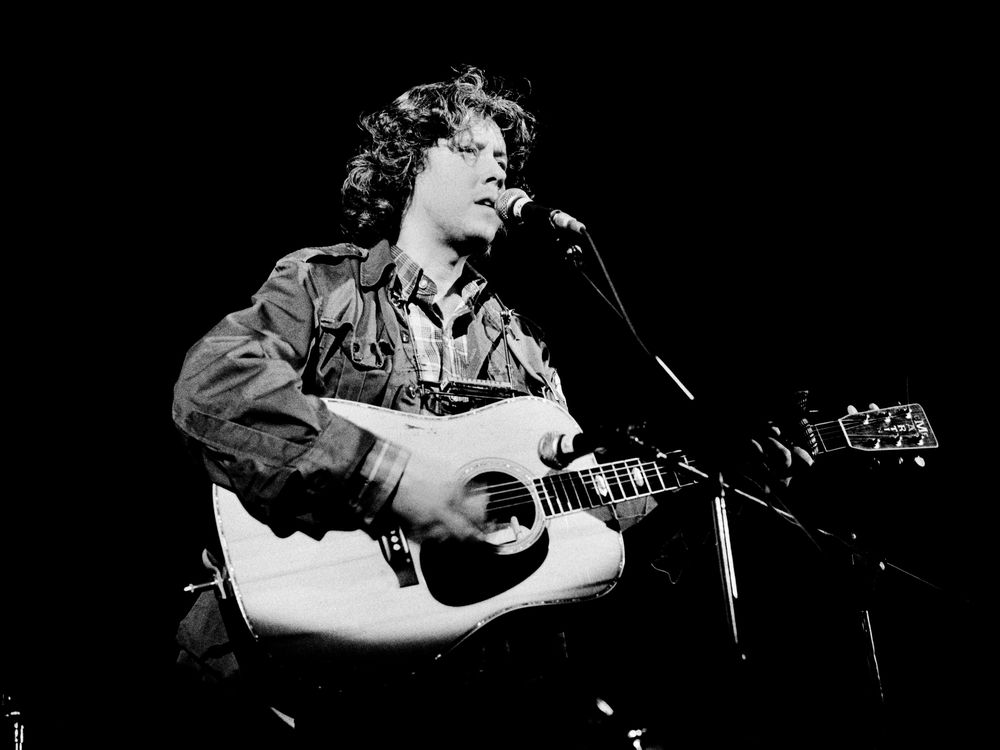 "Alice's Restaurant," Arlo Guthrie's beloved musical ode to garbage, small town policing, and military conscription, celebrates many anniversaries. The song – its full name is "Alice's Restaurant Massacree" – has its conception on Thanksgiving Day, 1965, when Guthrie, then 18, and friend Rick Robbins, 19, were clearing out the Stockbridge, Massachusetts, home of Alice and Ray Brock.
The Coney-Island-born Guthrie, son of folk icon Woody Guthrie (who named him Arlo because it seemed "a good name for a professional"), attended the private coed boarding school where Alice was a librarian; Ray taught carpentry. Drawn to the Brocks's laissez-faire lifestyle, Guthrie and other students spent much of their free time at their home, a former church. Eventually, Alice, a Brooklyn native like Guthrie himself, opened a small restaurant just off Stockbridge's main street.
Fittingly, it was a Thanksgiving feast prepared by Alice that started the events memorialized in Guthrie's song--a work that capsulized a young generation's disaffection with bureaucratic stupidity, resonated as an anti-war anthem and still captivates audiences with its simple melody, gentle narrative and infectious chorus.  
On that fateful holiday, a dozen or so young guests overnighted in sleeping bags on the church's first floor sanctuary—the Brocks occupied the bell tower. Appreciating the hospitality, Arlo, on Thanksgiving break from his first (and last) semester as a Montana college forestry major, decided the least he could do was help clean up.
"The junk" the guests cleared out, according to a contemporaneous article in the Berkshire Eagle, "included a divan plus nearly enough bottles, garbage, paper and boxes to fill their Volkswagen bus." With the city dump closed for the holiday, Arlo and a friend added the trash to a pre-existing heap they saw on the side of the road. On November 29, four days later, the two malefactors pled guilty to "illegally disposing of rubbish" and each paid a $25 fine. Ordered to remove the rubbish from residential property along Stockbridge's Prospect Street, "they did so…following a heavy rain."
Guthrie began composing a song about his malfeasance immediately afterward, though he didn't think to put it to paper until informed he needed a copyright. "I didn't write a manifesto, I just wrote a song!" Guthrie explained via e-mail from a tour with two of his musician children.  "I simply put my real-life events into context, from my perspective." He called it "Alice's Restaurant Massacree," the last word meaning, colloquially, a series of absurd events. Guthrie continued to nurture 'Alice' in coffee house and concert venues at home and abroad where its performance length ranged from 18 to 35 minutes.
"Alice's" extended format, although unusual, was hardly unprecedented. According to Jeff Place, a record producer and folk life curator for Smithsonian Folkways, "Woodie Guthrie adopted this style called 'talking  blues' which comes from Chris Bouchillon, a 1920s country and Blues musician. Bouchillon wasn't a good singer, so he'd talk his way through a song. Woodie thought it was a fabulous vehicle for social commentary."
But the song's first true breakthrough, one that commemorates a second golden anniversary, was "Alice's" February 1967 radio debut on New York City's WBAI-FM. Said Arlo: "I'd been a big fan of WBAI. I'd been to their studios a few times and one night they asked me to perform live. I had no idea they were taping it, although it wouldn't have stopped me from performing. I loved those guys." 
By May, the non-profit WBAI was receiving so many requests to play 'Alice,' it became a fund-raising gimmick. "WBAI…would play it after they'd been pledged enough money," recalled Guthrie, then quipped: "Eventually they were playing it so often, they took pledges to stop playing it, and…raised even more money."
Next for "Alice" came the famous 1967 Newport Folk Festival. After first performing "Alice" to a handful of people at a Saturday afternoon 'topical song' workshop, Guthrie repeated it for a Sunday afternoon audience of 3,500. Their ovation was so overwhelming, producers added Guthrie to the evening finale, this time before 9,500, accompanied by an all-star cast of folk musicians. "It would take a few paragraphs just to name all the artists who ended up playing with me," wrote Guthrie. "But I was simply amazed that so many of my heroes were willing to participate. I learned later, from Oscar Brand and Pete Seeger, that they were worried that I was so young and inexperienced that performing for such a large crowd could've become a bad situation. So, they wanted to show some support by sending out the performers who were willing to sing with me. I was thrilled."
The October 1967 release of an 18-minute-20-second "Alice" rendition on the eponymous album marks the latest 50-year celebration. "Alice" took up one side of the album; the opposite side contained seven cuts including "The Motorcycle Song," another Guthrie perennial. Recalled Guthrie: "We recorded the album in a studio in NYC. It was a live performance with an audience in the studio, not only for "Alice's Restaurant", but for the entire album. The audience had been invited by the producers and management and they had already heard the song many times. The recorded version had little of the sparkle that occurred performing it for an audience that hadn't heard it before, so for me it was difficult.
"Now that I look back, [it] was crazy not to have a chance to record the rest of the album where you could work on it a few times, as in a normal studio setting. It could have been a lot better, but it's water under the bridge at this point and I don't think about it much, unless someone reminds me."
Reflecting on why "Alice" still connects with new audiences despite its Vietnam War and military draft protest roots, Guthrie cites its timeless theme of questioning authority. "I've remained distrustful of authority for my entire life. I believe it's one of the great strengths of a democracy, that we take seriously our role as the ultimate authorities by our interest and our votes. Younger people have always had a rebellious streak. It goes with the territory of growing up."
There have been subsequent hits, including "Coming into Los Angeles," played live at Woodstock in 1969, and a 1971 recording of singer-songwriter Steve Goodman's "The City of New Orleans," but "Alice" established and cemented Arlo Guthrie's fame. In Jeff Place's estimation, "He's legendary--  not as big as Bob Dylan, but bigger than a lot of other people who came along through the years but have been lost to time. His oversized personality, his jokes, his whole 'being Arlo' thing appeals to a lot of people."
"Alice" has become its own Thanksgiving tradition: radio stations still air it over the holiday and Arlo performs an annual Thanksgiving concert at New York's Carnegie Hall. No surprise, though, the five decades Arlo Guthrie has spent with "Alice's Restaurant Massacree" have included occasional rough patches. 
"Performing it," he told a 2009 interviewer, "is like being in the same half-hour Groundhog Day movie every night of your life." More recently, he pledged to limit performing "Alice" to the 'decade' anniversaries.  Asked about that now, Guthrie rebels a bit against his own authority. "I'm getting to the age when I can go by my instincts rather than follow even my own guidelines. So, for now I just do whatever I want. Rules are meant to be broken, I guess.
"We did a big 50th anniversary tour January 2015 to May 2016 celebrating the writing of the song--the biggest tour I'd ever done with special staging, lights, videos, and all kinds of stuff. I loved every moment, and was sad to see it end.
"Then people started asking about the 50th anniversary of the record coming out, and the anniversary of the [1969] movie [directed by Arthur Penn of Bonnie and Clyde fame.] So, we've decided to take that show out again beginning sometime next year. Somewhere in the back of my mind I'm saying to myself 'You might as well get used to it.' I can pull this off. All I have to do is live long enough to get to it."
Surviving masters of many of Arlo's father Woody Guthrie's best-known songs now reside in the Smithsonian Institution's Folkways archive.