Black Orpheus: How a French Film Introduced the World to Brazil
Decades later, the movie's legacy lives on in popular culture and in the music videos of Arcade Fire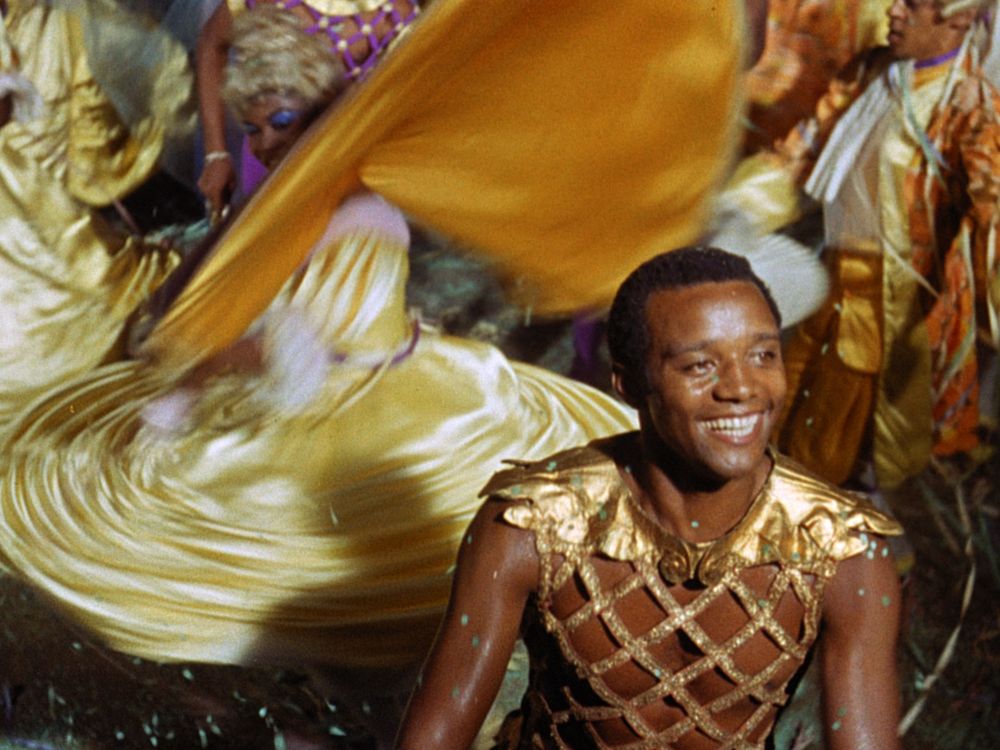 Fans of Arcade Fire will recognize this clip as the lyric video for "Afterlife," the second single off the band's latest album, Reflektor. While the song's lyrics contemplate the afterlife of a relationship ("When love is gone / Where does it go"), the video is itself a kind of afterlife for the 1959 film Black Orpheus—beloved at the time of its release, reviled and finally revived by later generations. The movie, set in the favelas (slums) of Rio de Janeiro, is a retelling of the Hellenic myth of Orpheus and Eurydice and a love story where the ill-fated lovers meet during Carnival, Brazil's pre-Lenten celebration known for wild and costumed festivities.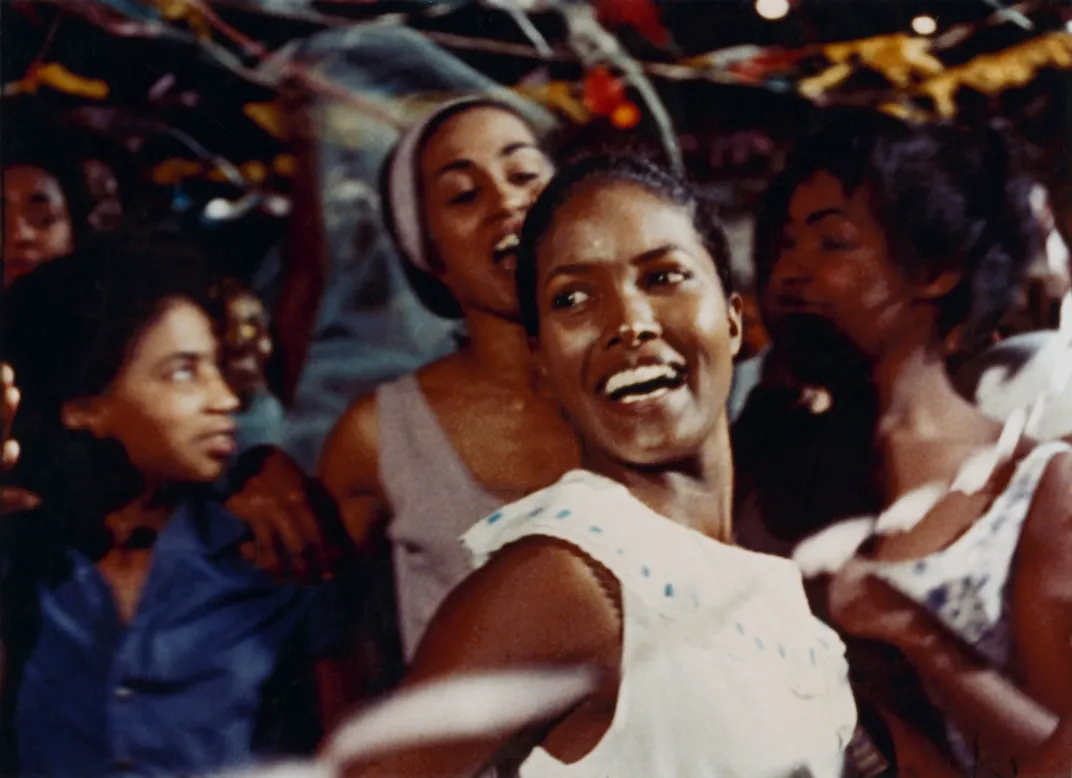 The story of Black Orpheus may be as old as time, but the film's audiovisual splendor made it startlingly new to contemporary audiences. Shot in Rio and starring predominantly local actors, the film became a worldwide sensation and the first of only four films ever to win both the Cannes Film Festival's Palme d'Or and the Academy Award for Best Foreign Film. The soundtrack, by Brazilian music legends Antônio Carlos Jobim, Luiz Bonfá, and João Gilberto, popularized the nascent genre of bossa nova, whose cool syncopations soon entered the global jazz canon. The film's colorful vistas depicted Rio as a paradise of beautiful people, extravagant costumes and boisterous revelry—a nonstop Carnival. Black Orpheus was a literal coming-out party for Brazil in the European-American imagination.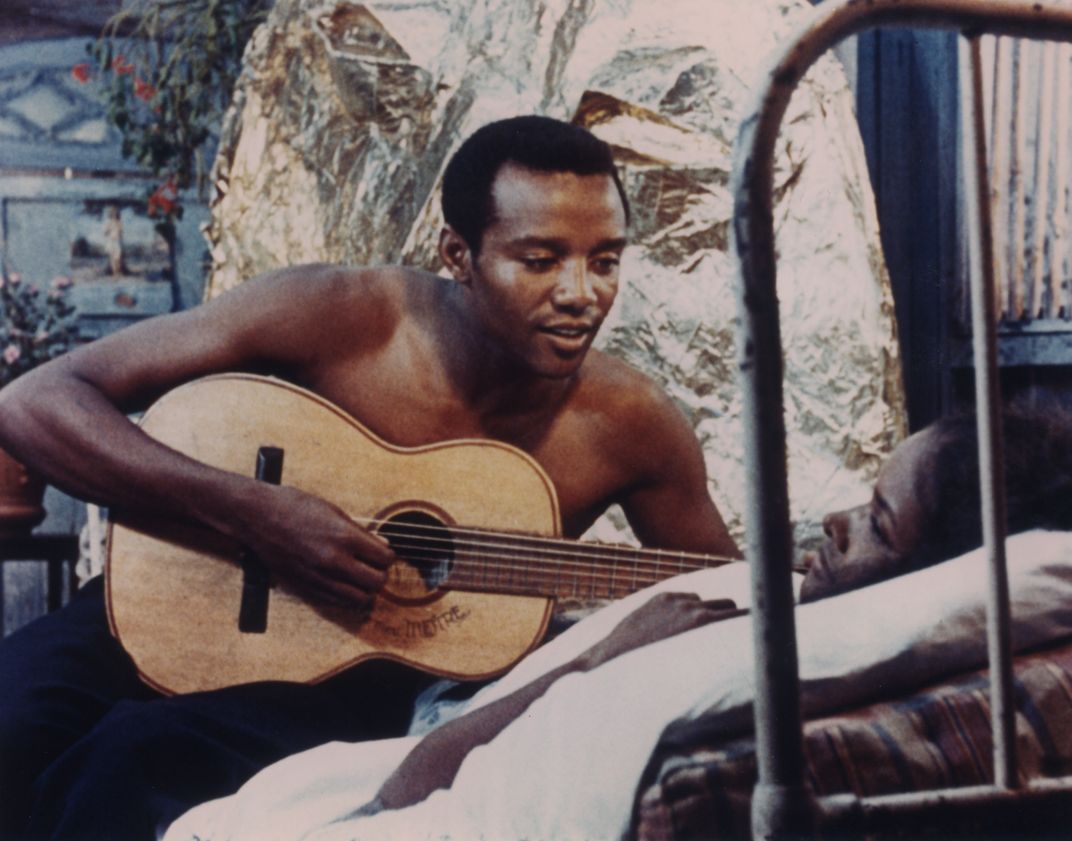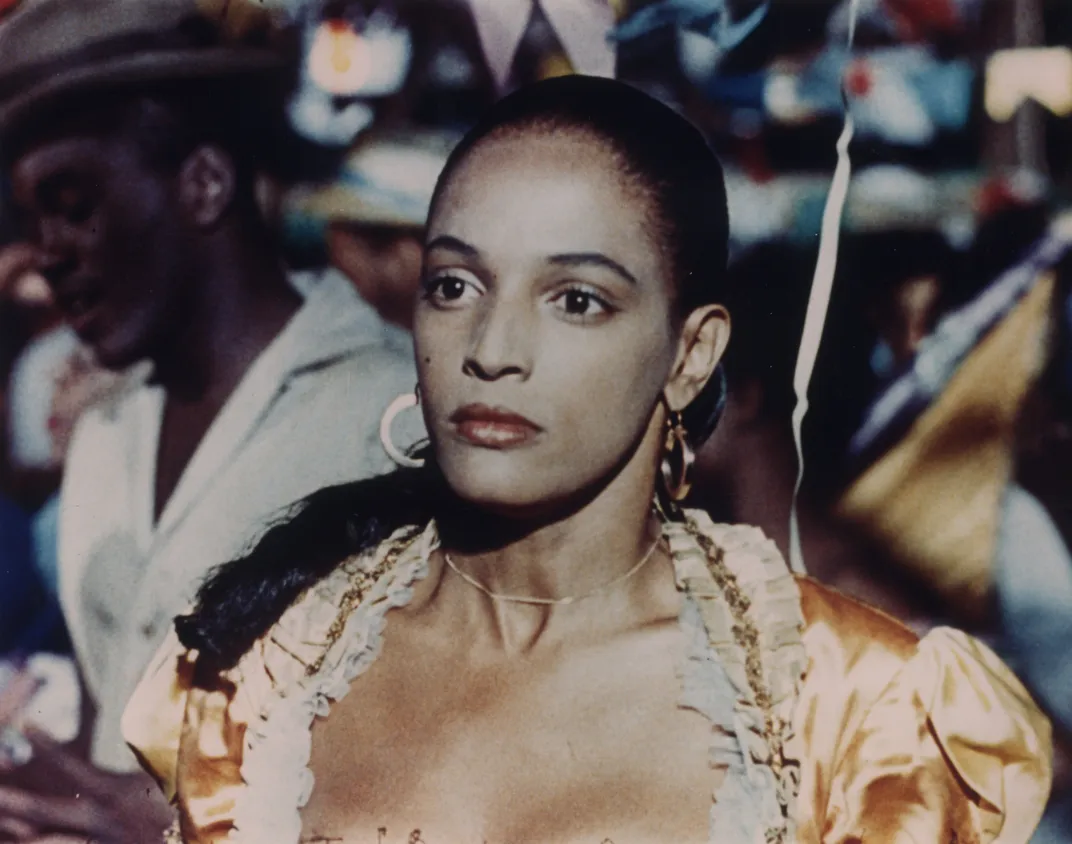 Brazilians were less impressed with Black Orpheus than the rest of the world. For one thing, the film was a foreigner's take on Carnival, a subject with which they were already intimately familiar. Directed by French one-hit wonder Marcel Camus, Black Orpheus was, according to NYU film scholar Robert Stam, as authentic as a "French person making a film about American baseball." Camus rendered favelas and festivities alike in scintillating Eastmancolor, glossing over the endemic poverty of the slums. As Brazilian author Ruy Castro put it, "It's amazing that people who live in cardboard houses can be so happy."
The origins of Brazil's favelas can be traced to the abolition of slavery in 1888, which conferred only nominal freedom and few economic opportunities. Many rural ex-slaves sought work and housing in Rio, but slum clearance policies forced them to set up shantytowns in the hills surrounding the city. Favela growth surged in the 1950s and 1960s, as a nationwide industrial boom spurred a mass rural-to-urban exodus of migrant workers.
At the same time—the time of Black Orpheus's release—Brazil was in the midst of its own artistic flowering. In 1960, the nation erected a new capital, Brasília, which endures as a monument to architectural Modernism. Rio's Black Experimental Theater gave black actors a platform to combat racism in Brazilian culture and society; several members of the troupe appeared in Black Orpheus, including Lea Garcia and Lourdes de Oliveira in the two most prominent supporting roles. Antônio Carlos Jobim and João Gilberto were creating the sound that became bossa nova, or "new flair," a simplified samba beat with less percussion and greater harmonic complexity. In the 1950s and 1960s, "bossa" was simply slang for an idiosyncratic way of doing things and was applied to just about everything, from shoes to hairdos. Castro says that Jobim and Gilberto's music came to be called bossa nova "just because they didn't know what else to call it." After all, everything in Brazil felt new.
Black Orpheus seemed particularly out of touch when compared to Brazil's revolutionary film culture. In the late 1950s, a new generation of Brazilian filmmakers were coalescing into the Cinema Novo movement—a political cinema, influenced by Italian neorealism and French New Wave, that portrayed the ugly realities of Brazilian life. The leader of Cinema Novo, Glauber Rocha, described the movement as an "aesthetics of hunger" that would "make the public aware of its own misery" and cast a critical eye on Brazil's social ills.
Cinema Novo films, mostly shot guerrilla-style in black and white, rebelled against the "cloak of Technicolor" found in foreign portrayals like Black Orpheus and in the homegrown chanchadas or musical comedies that dominated Brazilian pop culture. To the artists of Cinema Novo, Camus' film, with its sunny favelas, was a sentimental work that gratified the European vogue for the exotic. "While Latin America laments its general misery, the foreign observer cultivates a taste for that misery," he wrote. Ironically, Black Orpheus became a goad to Brazilian creativity, acting as a negative catalyst for progressive filmmaking.
The film's influence can still be seen in the modern subgenre of Latin American favela films, of which 2002's City of God is the most famous. (Although favelas are most commonly associated with Brazil, comparable slums can be found in other Latin American cities.) Carlos Gutiérrez, co-founder of the nonprofit film organization Cinema Tropical, sees Black Orpheus as the ancestor of the favela film, despite its idealization of poverty. "The favela has become an imaginary place for people to project whatever they want to project," he says, "either exotic takes on Latin America [such as Black Orpheus] or the post-apocalyptic fears of Amores perros or City of God."
Some of the links between Black Orpheus and Arcade Fire's Reflektor are obvious—the film's sampling in the "Afterlife" video and in the full album preview stream; the cover image of Rodin's Orpheus and Eurydice sculpture. The band's frontman, Win Butler, has called Black Orpheus "one of [his] favorite films of all time."
Reflektor also incorporates disguise, the great equalizer of Carnival. The dancing revelers in Black Orpheus embrace masks and costumes as liberating forces in a sea of writing bodies. Like the wise old man in Black Orpheus who remarks, "No one can resist the madness," Win Butler has said of Carnival: "Wearing a mask and dancing and being in the crowd—there's this whole inversion of society that happens." Arcade Fire hosted their own masquerades in several concerts before the Reflektor release, performing as an "Arcade Fire cover band" called the Reflektors. The band's arena tour calls on fans to join in the fun with a dress code of "formal attire or costume."
But the proximate muse for Reflektor wasn't Rio's Carnival; it was Haiti's—and it was on this point that the band has been charged with cultural appropriation. In November 2013, the Atlantic's Hayden Higgins criticized Arcade Fire for marketing the album with voodoo-inspired motifs that perpetuate stereotypes about the island nation (though the author fell into a similar trap by misrepresenting Black Orpheus as a "Brazilian film" and Marcel Camus as a "Brazilian director.") Win Butler has called Reflektor's percussive rhythms a "hybrid of Haitian rara and Jamaican influence," recalling his trips to the Caribbean with wife and bandmate Regine Chassagne, who is of Haitian descent. He insists, though, that "it's not like our band trying to play Haitian music." As active supporters of the Haiti-based nonprofit Partners in Health, Butler and Chassagne have paid more than lip service to Haiti and its people. But to the uninitiated observer, Reflektor's imagery appears to romanticize Haiti and Carnival with the same broad strokes as Black Orpheus.
At the most basic level, Black Orpheus was, for viewers around the world, an introduction to Brazilian culture. Robert Stam says the film "rendered a service to Brazil just by making it popular." More than 50 years later, it still explodes on the screen with the same prismatic panache. Gutiérrez fondly recalls a Cinema Tropical screening of Black Orpheus in New York several years ago, which drew fans of all ages and ethnicities. "The film still feels fresh," he says. "It's such an enjoyable film. We've become such a jaded society that that feels very naïve, but I think that's something to cherish."