Bix: the Story of a Young Man and His Horn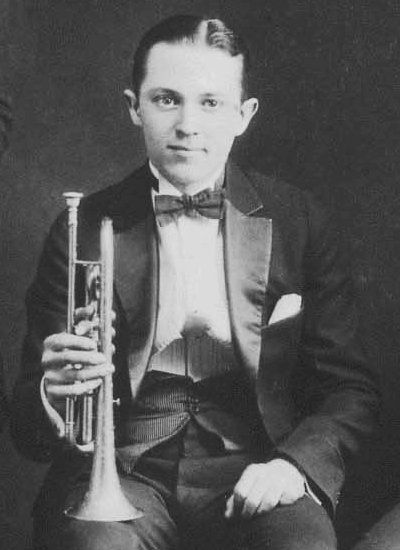 Bix Beiderbecke taught himself to play the cornet when he was in his teens and died in 1931 at the age of 28. During his brief career, says author Fred Turner, he became one of the true sensations of the Jazz Age, unforgettable to anyone who ever heard him. So unforgettable, in fact, that the Bix Beiderbecke Memorial Jazz Festival held each July draws some 15,000 jazz aficionados to Davenport, Iowa, where the jazz legend was born. And the well-known composer Lalo Schifrin recently premiered a symphonic jazz work, "Rhapsody for Bix," based on songs written or popularized by the cornetist.
Bix was also the inspiration for a popular novel of the late '30s, Young Man With a Horn, and the 1950 movie by the same title starring Kirk Douglas. He has been the subject of a steady stream of critical assessments, a full-scale biography, a 1990 feature film and a 1994 film documentary.
But what made this young musician so memorable? The qualities that strike the modern listener, says Turner, are the ones that awed his contemporaries: the round, shimmering tone; the deliberateness of the attack that still manages to flow. "The best of his solos," said critic Chip Deffaa, "seem absolutely perfect: one cannot conceive of them being improved upon." Guitarist Eddie Condon said Bix's horn sounded like a girl saying yes.
Another part of Bix's appeal, says Turner, derives from the way he lived. Here was a handsome young man who never grew old, whose frenetic pace matched that of the new music he helped create. When fans took him partying, they found he liked the things they liked, especially Prohibition alcohol, which he could consume in enormous quantities. With the aid of booze, said Eddie Condon, "he drove away all other things — food, sleep, women, ambition, vanity, desire. He played the piano and the cornet, that was all."
But in the end, says Turner, despite his brief fame, despite the ghastly death, there remains the beautiful sound he made and left behind.