The Best "Art Meets Science" Books of 2016
Eight sumptuous books from the past year that meet at the intersection of science and art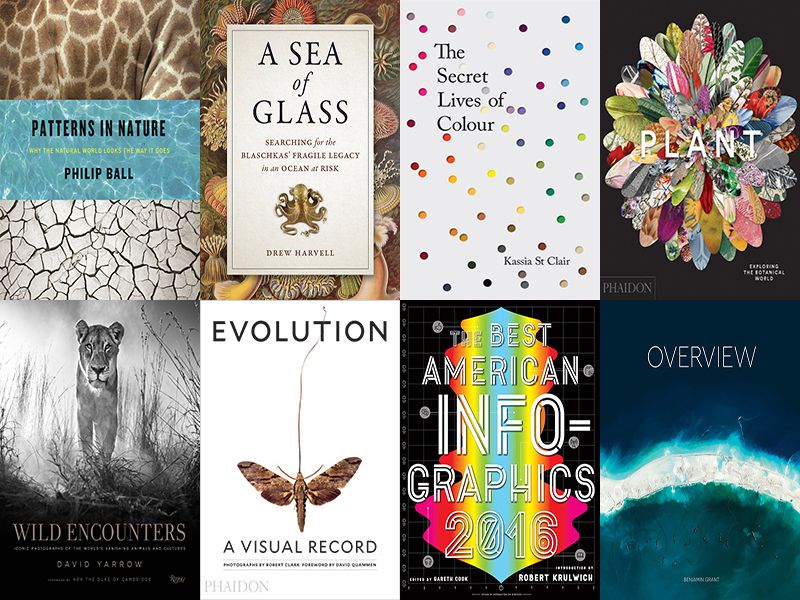 When the two broad fields of art and science intertwine, discoveries become sublime and unexpected approaches to problems are born. This collection of eight notable titles from the past year includes rich photographs and diverting illustrations that explore science through visual art and the written word. And as art does, these books don't shy away from deep questions about nature and human activity.
Vivid, stunning photographs by Clark capture some of the striking variation and specialization of Earth's life. Portraits of lizards, birds, extinct mammal skeletons and close-ups of beetles and bird feathers are complemented by short lessons about every species pictured. Evolution's progress can take millennia, but, here, glimpses are visible on the page.
The cracks, bands, spirals and dots adorning living creatures, planets and even inanimate rock and earth can resemble one another for a simple reason: the physical and chemical forces that shape them are the same. Learn the science behind why the tiger has its stripes and more, while ogling beautiful illustrative photographs of natural patterns. (See Smithsonian.com's Q&A with Ball.)
From classical prints that array a single species' seeds, fruit, leaves and roots across the page to stylized paintings of poppy blossoms and x-ray photographs of foxgloves, this collection of botanical art throughout history explores the allure of plants. A non-chronological approach illuminates intriguing contrasts and similarities in the artists' approach to capturing vegetation as well as ensures that each page will surprise.
In the 19th century, father-son duo Leopold and Rudolf Blaschka spent decades crafting scientifically accurate, handblown glass models of marine invertebrates. A menagerie of more than 500 sea slugs, anemones, octopuses and others now resides at Cornell University in Ithaca, New York. Curator and marine ecologist Harvell recounts her quest to find the living versions of the creatures and the scientific insights the 150-year-old glass replicas still provide.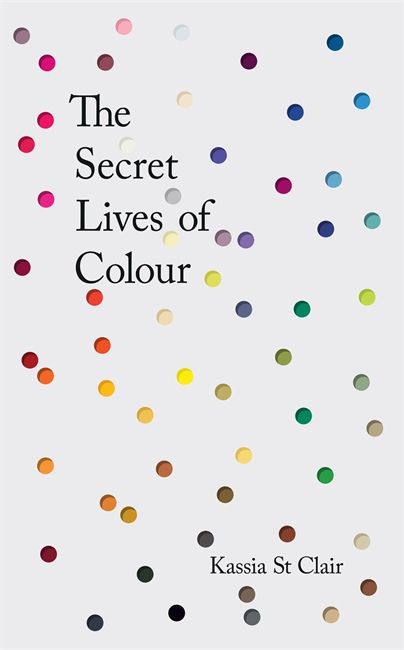 When it was invented, the color "Turkey red" stank because it was made with castor oil, ox blood and dung. "Puce" is French for 'flea' but became a color name when Louis XVI objected to the shade of Marie Antoinette's dress. (It didn't work, and soon all the ladies of the court wore puce.) Surprising anecdotes, history, politics and etymology mingle with chemistry and optics theory in this well-designed book.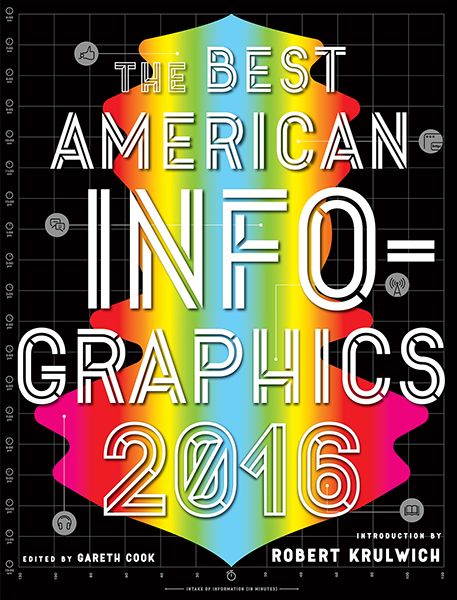 The collection showcases the year's most informative and interesting data visualizations, works that "pull you right in and won't let you go," writes Krulwich (of "Radiolab" podcast fame) in the introduction. See in a glance how vaccines choked out diseases such as measles and hepatitis A, compare the speaking styles of presidential candidates and trace the sometimes convoluted paths of road trips described in American literature.
Satellite photographs of the Earth from above are common in this post-"space race" age, but few collections are as visually striking as the images featured here. With a focus on how humans have altered the face of the planet, Grant's book is an attempt to evoke the "Overview Effect," as described by astronauts. This is a view of the world one rarely thinks to appreciate. (See Smithsonian.com's Q&A with Grant.)
Scottish photographer Yarrow creates iconic images that have been shown in international galleries to great acclaim. With this collection, in large format, readers come face to face with the globe's most endangered and charismatic creatures. Portraits of favorites—lions, elephants and polar bears—renew again the emotional connection people have to these animals facing uncertain futures.