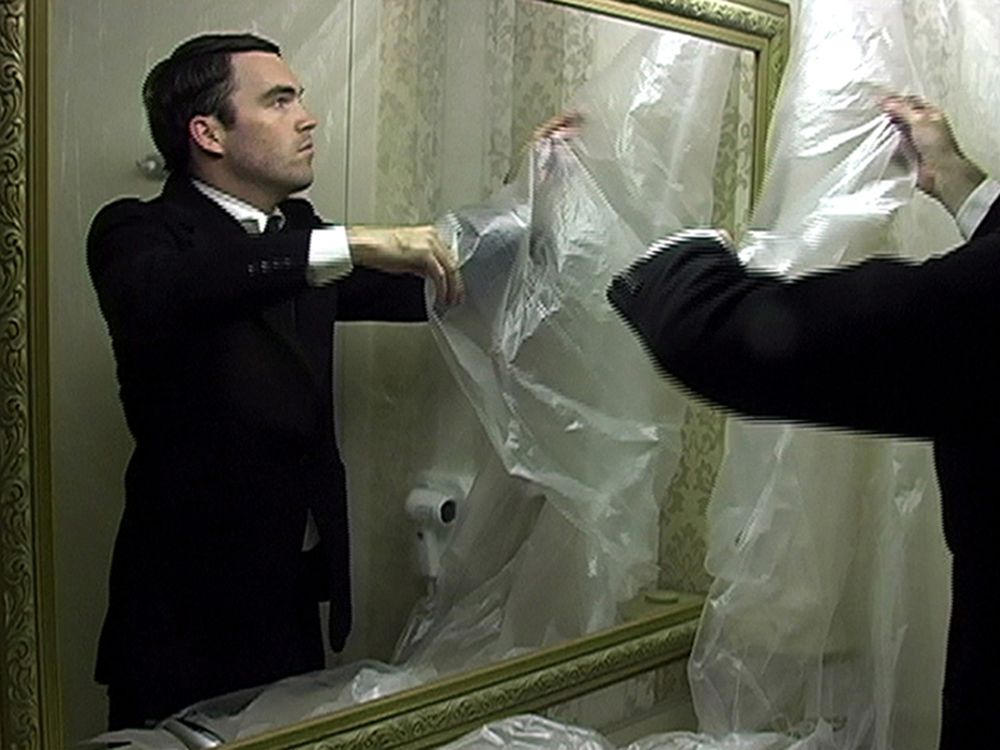 Hotels and motels run the gamut from high-class to downright seedy. Some have ice machines, others have four-star restaurants, but to my knowledge such establishments are rarely the site of artistic inspiration.
A new video exhibition currently on view at three of Connecticut's contemporary art hotspots—the Aldrich Contemporary Art Museum in Ridgefield, Artspace in New Haven, and Real Art Ways in Hartford—has me rethinking that position.
"50,000 Beds" features 45 artists who have created short films with one thing in common—each video is set in a hotel, motel or inn room in Connecticut. The brainchild of multi-media artist Chris Doyle, the project explores how a riveting narrative can be created even in the most anonymous and antiseptic environments.
In the hands of performance artist Liz Cohen, a serviceable hotel room becomes the scene of disturbing documentary-style confessions from one hotel's head of housekeeping. In another clip, painter and graffiti artist David Ellis invades a quaint bed and breakfast and conducts a marathon painting session using a landscape scene that he takes directly off the wall of his room as his bootleg canvas.
The concept of this show is compelling enough that I would have likely revisited it several times. But what is especially intriguing about "50,000" Beds is that I was able to stopover at three different museums to do so. Successful and invigorating collaborations like this are few and far between in the world of fine art. As Culturegrrl's Lee Rosenbaum expressed a few days ago, even the Metropolitan Museum of Art needs its new leadership to start fostering cooperation, not rivalry, with other New York City museums.
If a top museum like the Met flounders with sustaining such synergy, then the efforts that went into making "50,000 Beds" should be doubly commended. Not only because the project stands on its own merits (because it does), but also because the arts community started to feel like one.