Artists' Homemade Christmas Cards
Seasonal greetings from artists such as Alexander Calder and Philip Guston celebrate the handmade holiday card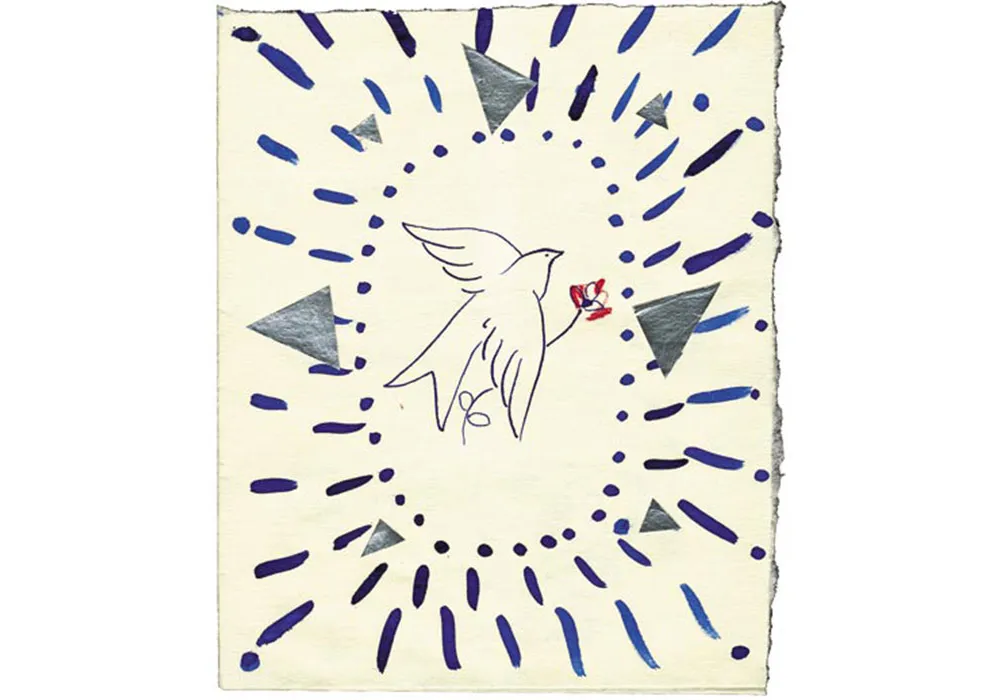 Americans last year sent more than two billion Christmas cards, and a great many bore a familiar sentiment printed in an overseas factory and boxed for mass consumption. The more than 100 holiday cards in a new exhibition at the Smithsonian's Reynolds Center for American Art and Portraiture, each one designed by an artist for personal use, represent a fresher approach to a tradition that is for many of us, let's admit it, something of a chore. Most of the exhibition cards celebrate Christmas, while several acknowledge Hanukkah and the New Year. They were selected from the Archives of American Art's collection of artists' ephemera, which also includes journals, sales receipts and snapshots.
The thick brushstrokes and cartoon-like blazing fireplace in Philip Guston's 1970s Christmas card are unmistakably his, reminiscent of his darkly primitive renderings of hooded Ku Klux Klan members. "Right away you see that style, but it's happy," Mary Savig, one of the exhibition curators, says of the Guston image.
In 1929, Alexander Calder, best known for his wondrous mobiles, took time out from Cirque Calder, the wire-sculpture circus he showed in Paris and New York City, to create a playful linocut New Year's card, perhaps the exhibition's most ribald season's greeting.
A 1989 card by Pablo Cano, a Miami-based Cuban-American artist known for his marionettes, depicts a dove in a swirl of blue. "This would sell well," says Savig, who, as it happens, worked for a greeting-card company in Minnesota during high school. "Doves always sell well."
But the cards in this exhibition weren't about making money. They were for friends, family and maybe a gallery owner or two. Not meant for public viewing, they give us an intimate, unguarded view of artists doing what we count on artists to do: break through the canned sentiments and commercial clutter of their time to make a personal statement.