After living in New York City for a year, I decided it was time to go home to Puerto Rico. I had grown increasingly worried that the island's unique art forms and crafts, which draw on centuries of Caribbean, African, Spanish and American influences, were in danger of disappearing. Upon my return I collaborated with artists and artisans for two years, documenting their daily lives and how they worked to keep traditions alive, educate others and reconcile the Indigenous and modern worlds.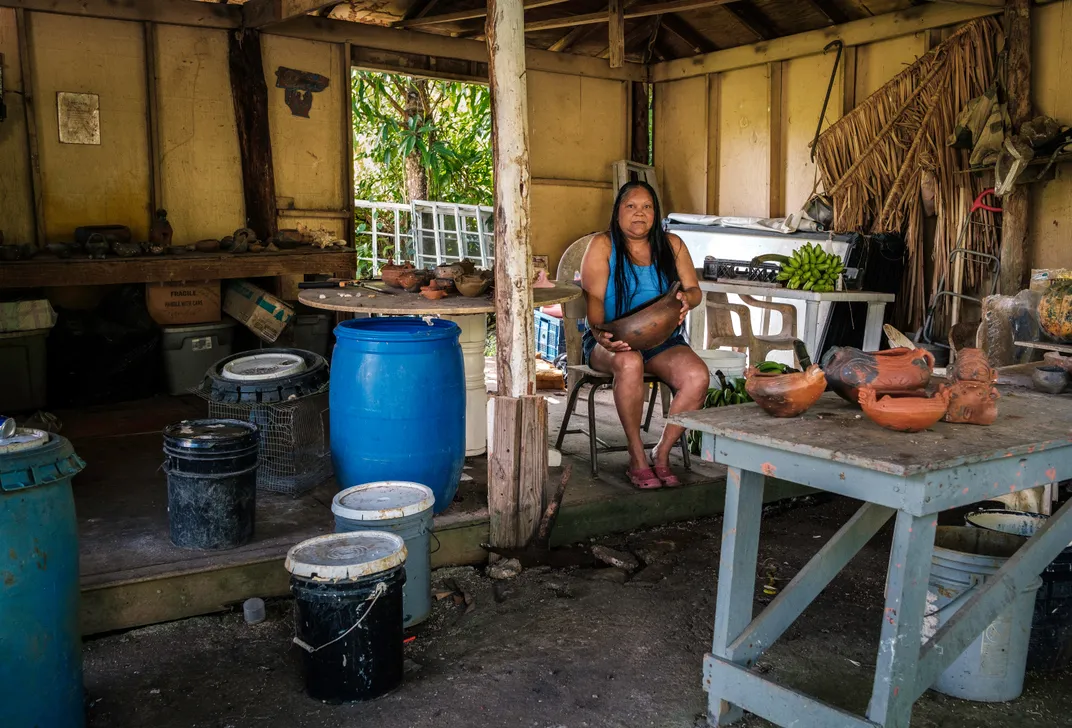 One of the greatest threats to the island's artistic heritage is the recent exodus of residents. Since 2010, some 500,000 Puerto Ricans have left, a population decline of nearly 12 percent. The exodus, prompted by Hurricane Maria and the Covid-19 pandemic as well as diminished services and rising rents, includes many artisans and artists, but the cultural impact goes beyond even that. Because a large number of the emigrants are young, the passing of local knowledge from experienced practitioners to the next generation is imperiled. The risk is cultural amnesia.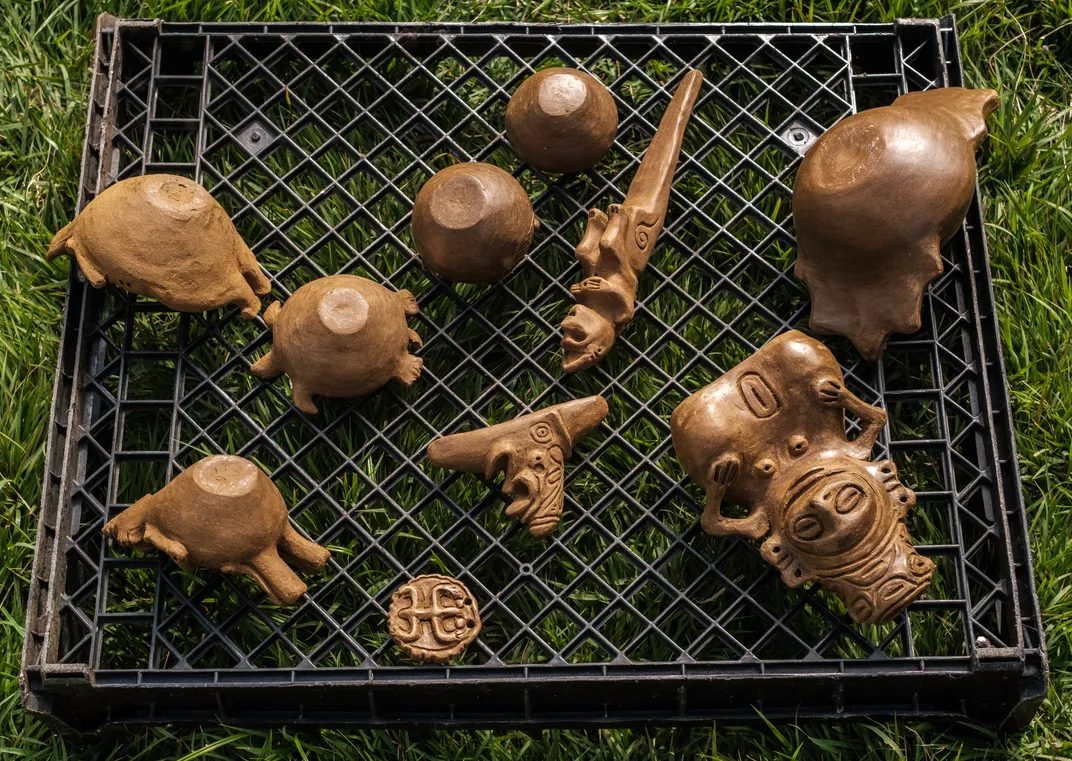 The title I've given my project, "Survived by Few," refers to people working to conserve specific Taíno, Native and Afro-Caribbean ideas and techniques. Some people produce work using the same materials and methods long favored by Indigenous artists. Others find ways to blend ancient and contemporary approaches. What they share is passion and persistence, a lifestyle that cares for everything in their surroundings, and a commitment to saving a beautiful creative force from extinction.
---
Alice Chéveres has conserved Taíno techniques in their purest form. Her workshop, Taller Cabachuelas, located in rural Torrecillas, was founded in 1984 by her mother, Evarín Chéveres. Her fabrication process involves harvesting clay from the surrounding areas and burning it on the ground with wood instead of in a kiln.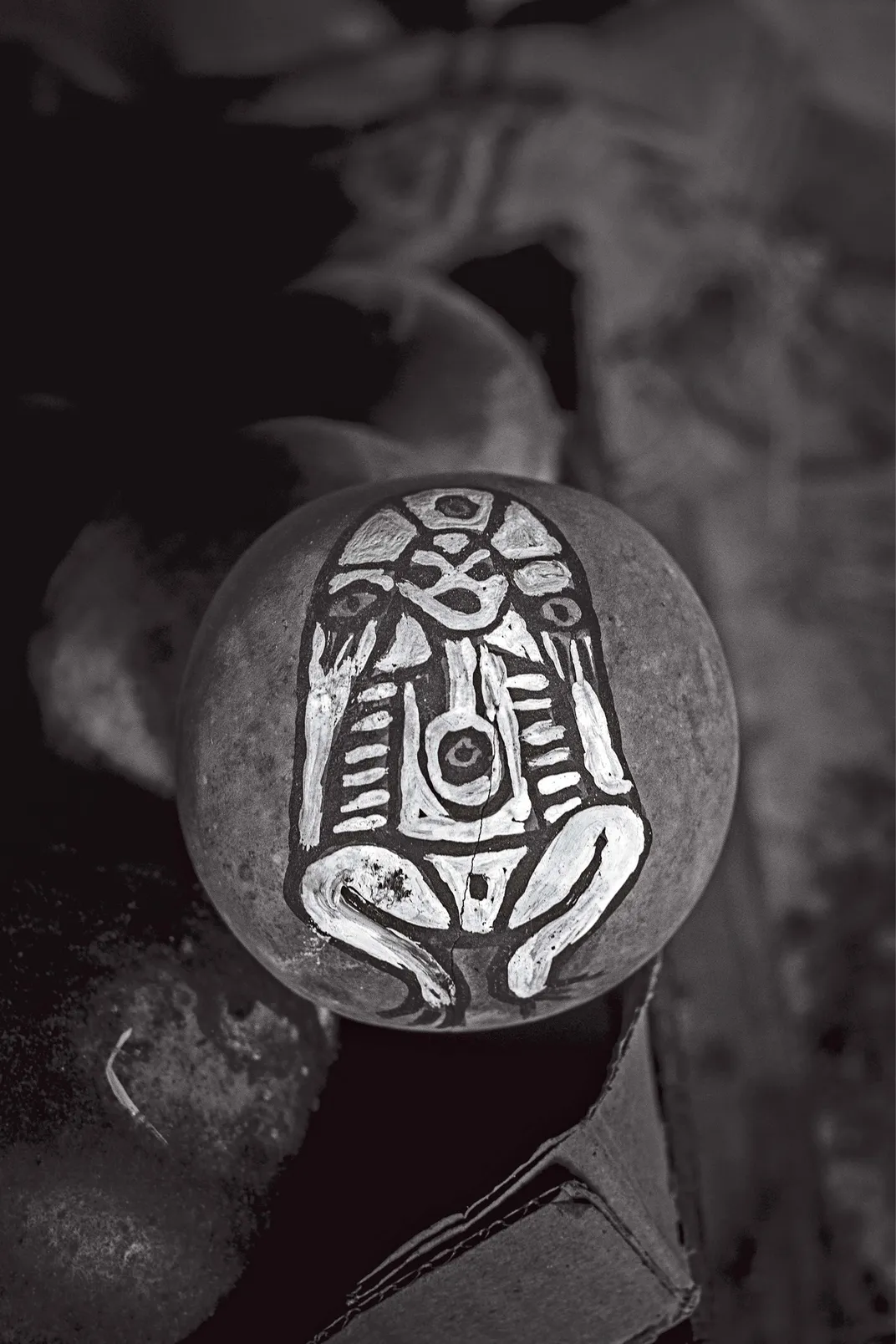 She keeps a binder full of Taíno designs for when she offers workshops to schoolchildren and others. On one of my visits, a family of artists who traveled from Massachusetts to learn from the artisan used the archives to create various pieces. Chéveres has taught several hundred people in schools, seminars and workshops.
I asked about her practice. "At first, it was difficult to understand why these techniques came naturally to our family, to me. When I was a child, everyone constantly pointed fingers and asked where we were from; even in my household, the idea of being Taíno was looked down upon due to the derogatory idea behind the Indigenous. I soon understood that the Taíno blood is my blood and that these techniques represent us. They were here in the beginning."
Her pottery embodies a reverence for the land itself. "Earth is our provider," Chéveres said. "We are to blame for the holy ground's condition; when I take, I only take what is necessary, not in excess. If a piece breaks, I return it to the earth—from earth we came, and to earth, we will return."
---
Since 1905, in Ciales, Puerto Rico, the Villalobos family has created traditional furniture with unique weaving and braiding techniques. Their firm, Jíbaro Furniture, makes use of hardwoods and cattail.
I was introduced to the Villalobos through Jorge González, a Puerto Rican artist who works closely with them. With his help and that of others, I also had my first experience harvesting cattail in wetlands on the island. It is done early in the morning, and the stalks are set out to dry in the sun for days or weeks, then picked for braiding. The braiding process can take anywhere from six hours to two days, depending on the artisan's level of expertise.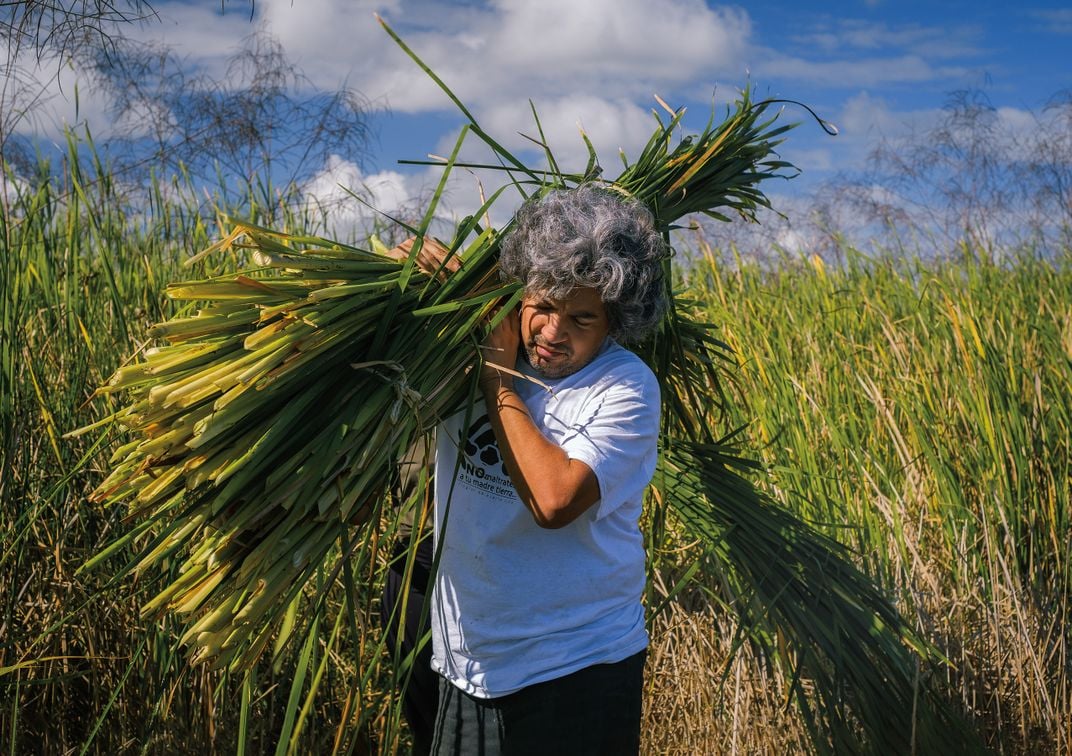 The wood that the family uses includes oak, mahogany, mahoe and laurel. For years the family would access open lands and harvest wood for use. These days they purchase lumber, sometimes receive donations and occasionally cut down trees themselves.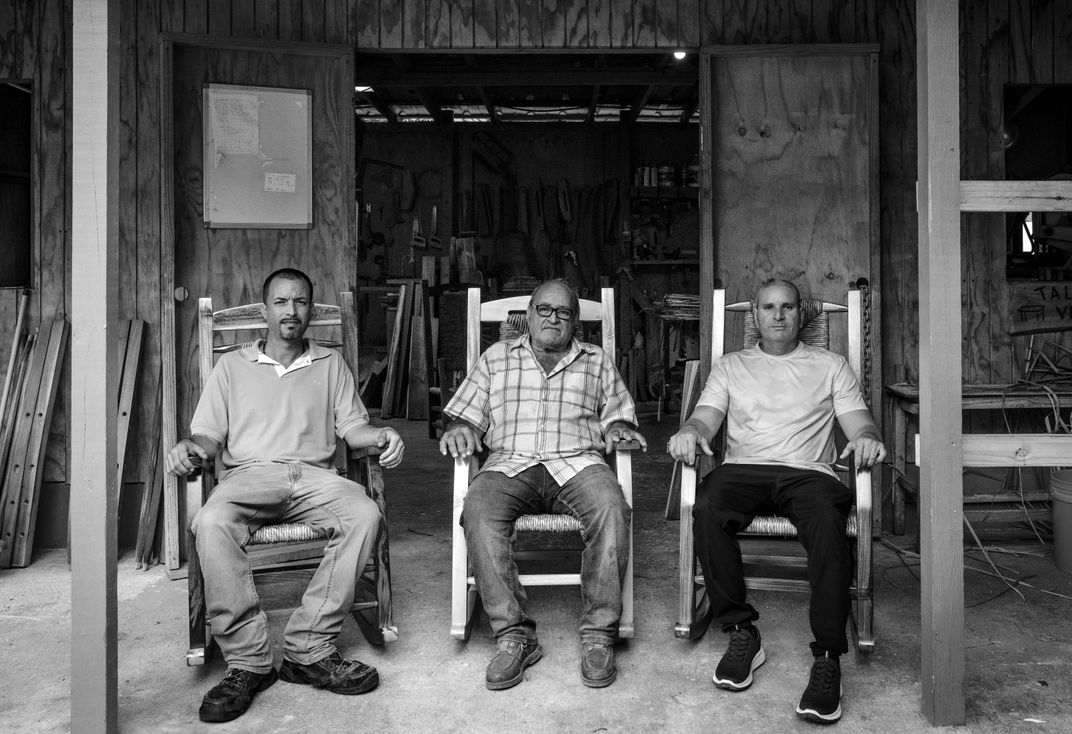 The three active family members, Guadalupe Villalobos, Juan Luis Villalobos and Waldemar Villalobos Colón, all have separate workshops. There's a healthy rivalry among them. Guadalupe's "Tú y Yo" design is perhaps the most acclaimed. It features two rocking chairs constructed as one, allowing those sitting in it to face each other. The rocking chair is bonded by its armrest. Guadalupe does square braiding, a technique he invented.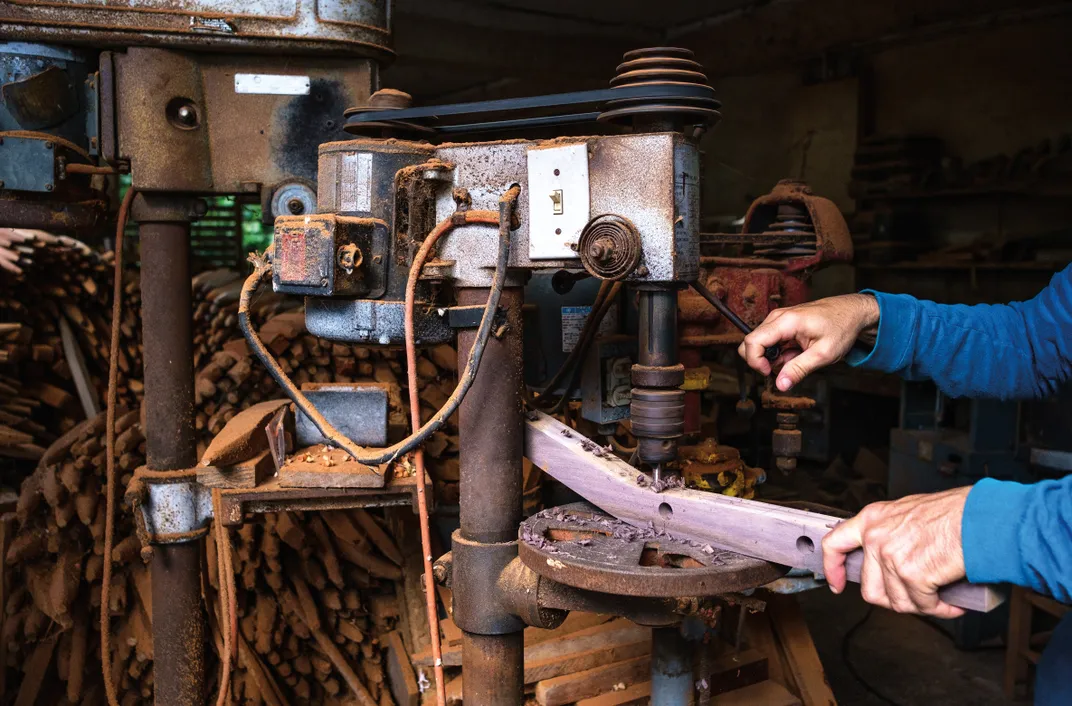 "In the beginning," recalls Guadalupe, the eldest, "we used to have more than ten families working on the furniture, around 50 family members simultaneously." The Villalobos artisans previously frequented artisan fairs and offered seminars, but lately they have found younger people are not interested. "It's a very demanding job, and no one wants to be working early in the morning, sweating in the field," said Juan Luis, who is open to sharing their techniques with others. In contrast, Guadalupe says it's important to keep the special skills in the family.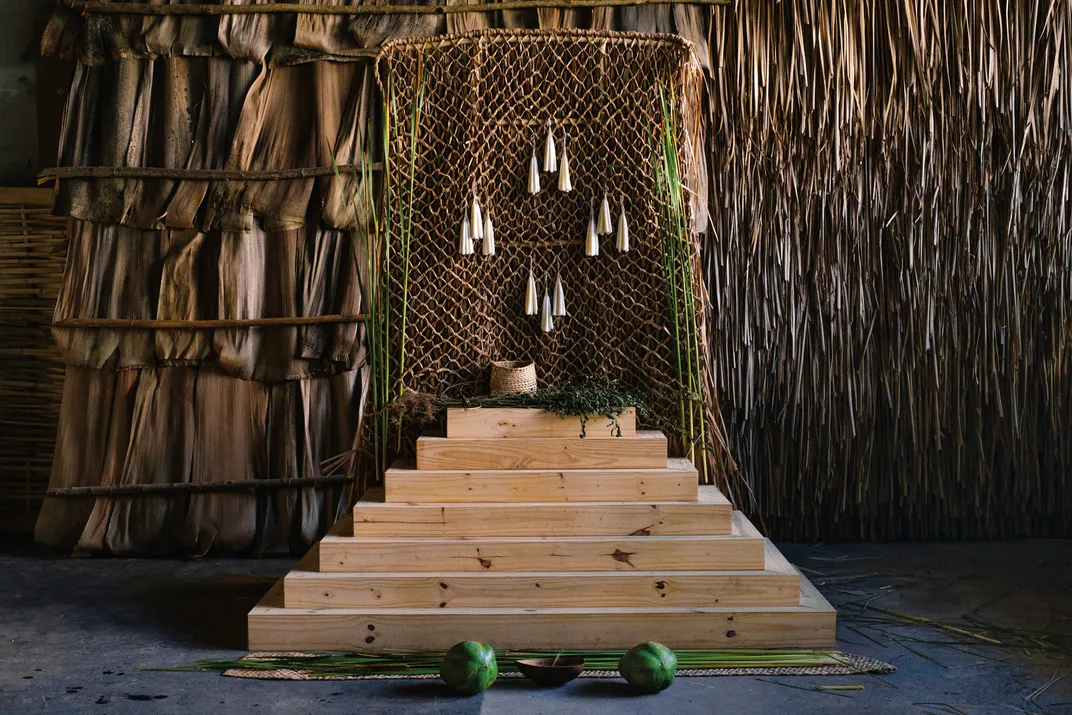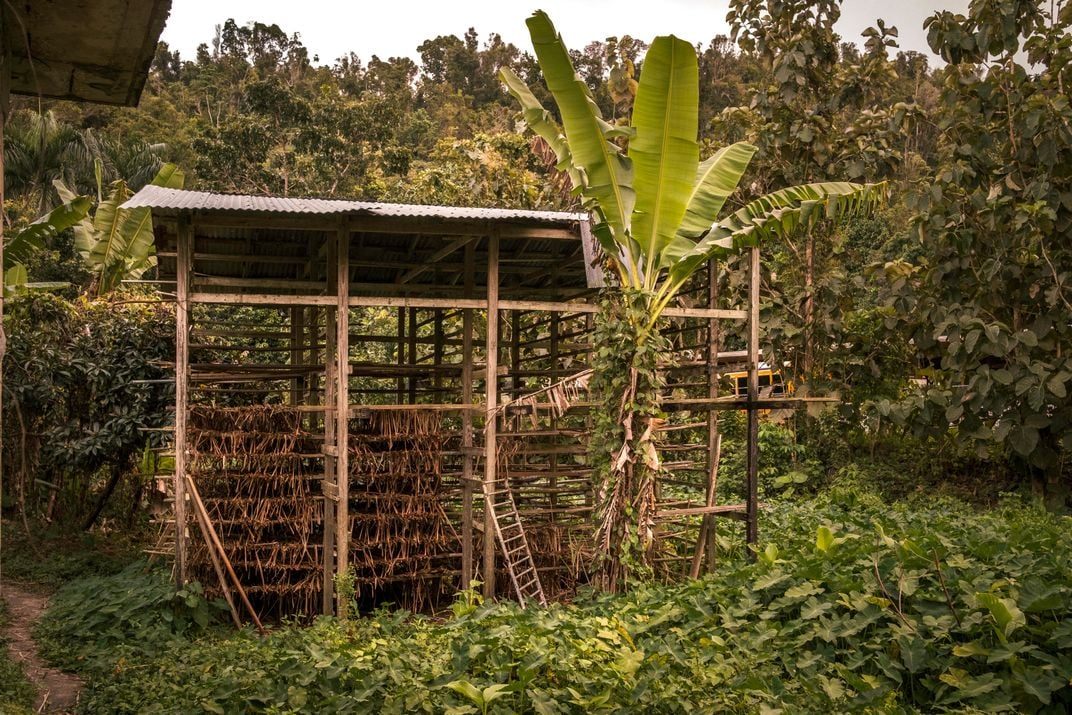 I interviewed several of their grandkids. They said they cherish the tradition, but obtaining a degree and following other passions were more important.
Producing beautiful and long-lasting furniture teaches us about caring for the land, autonomy and self-sustainability. But after more than a century, it seems the Villalobos' celebrated local knowledge is endangered.
---
Considered one of Puerto Rico's oldest musical and dance styles, bomba was born from enslaved Africans transported to the island by the Spaniards. Since its beginnings, seemingly in the late 16th or early 17th century, the art form has been used to share stories and has more than 30 rhythms, thanks to interactions with Taíno and European musical traditions. Ensembles are composed of a percussion section that includes two or more drums called barriles de bomba (bomba barrels), a maraca (an instrument first made by Taínos using a higuera tree) and a cuá (stick drum) made from a hollow bamboo log. During a performance, a dancer enters the drum space and challenges the player of the high-pitched drum to follow and mark his or her steps.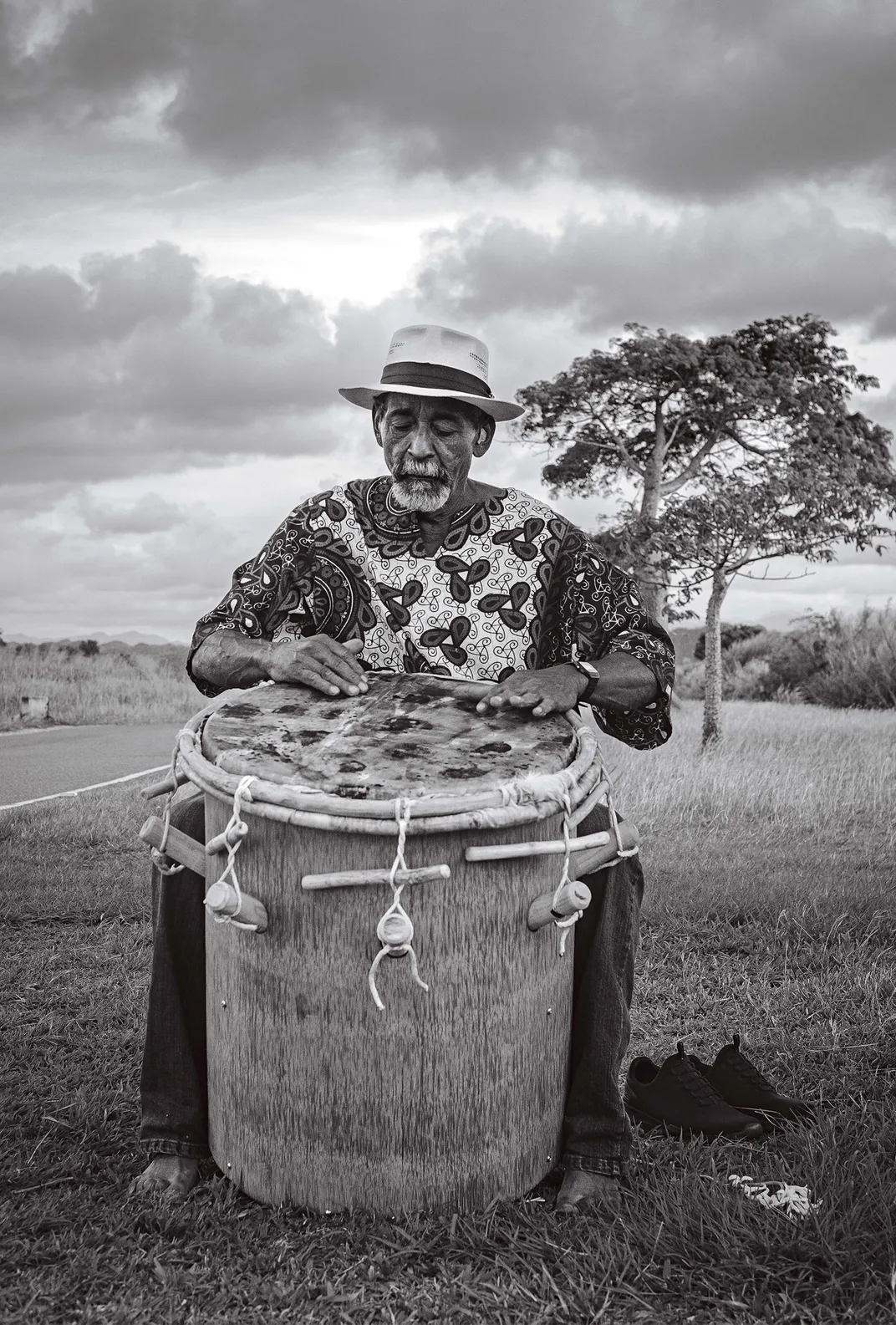 Bomba is more than just a musical entertainment. Our ancestors used it to communicate collective suffering (among other emotions) and, by powerfully asserting their presence, denounce their oppressors.
Traditionally, the barril de bomba is made out of rum barrels and goat skin, but on a visit to the island last year I documented the making of a drum out of a royal palm tree by the master artisan Rafael Trinidad.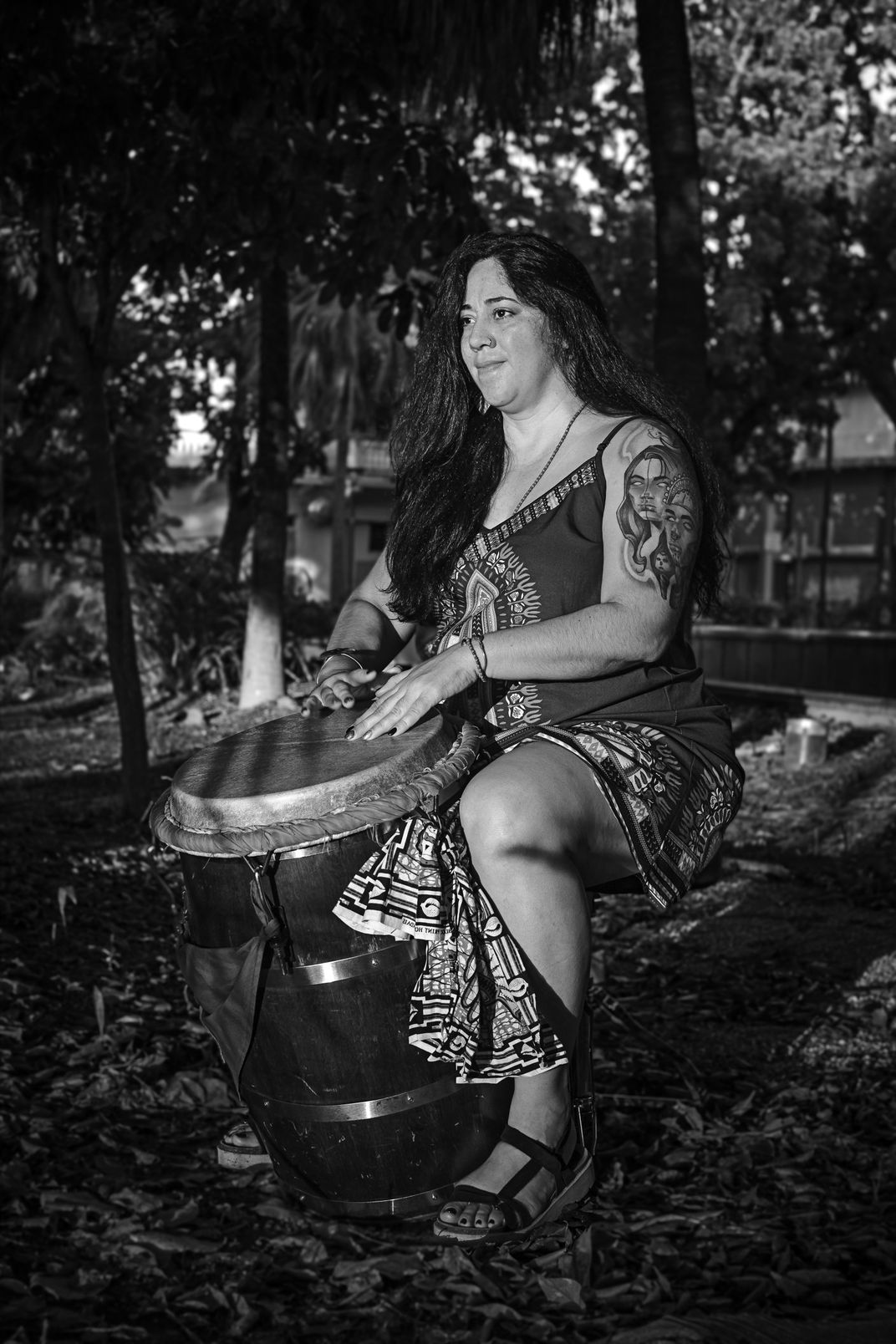 In New York, I met Marién Torres López, director of Taller Tambuyé, a nonprofit she founded to benefit Puerto Rican youth. The group has held bomba performances and workshops on the island but also in Mexico, Venezuela, Spain, France, the United States and Caribbean nations.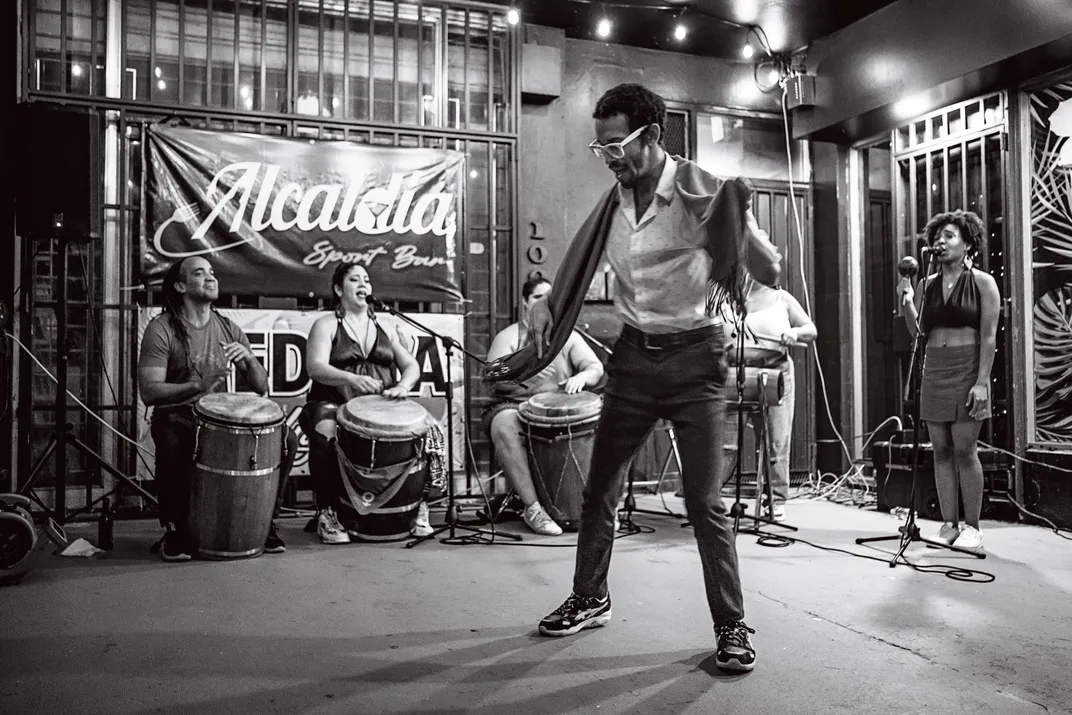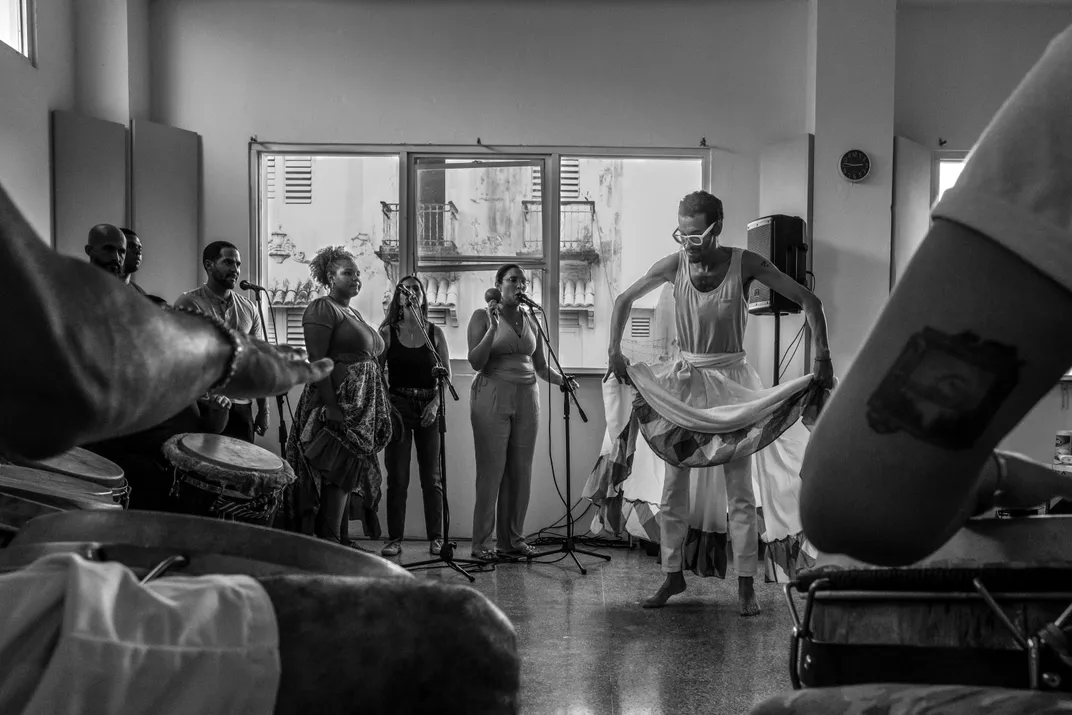 In the recent past, performances were typically staged for audiences. But Tambuyé (which means drum player) has returned to the art form's roots and aims to get people out of their seats to engaging with the music. Torres says Tambuyé has taught the art form to over 8,000 people worldwide. The movement has grown especially with young people, what she calls the "bombazo generation."
"We know that not everyone will try to deepen their understanding and preserve the essence of bomba with purity, but from every hundred, a few get back to us with the intention of conservation," Torres said. "Any way you look at it, that is valuable."