What a photograph subtly suggests or even conceals is sometimes just as important as what's clearly on display. Skilled photographers know a bit of mystery can make an image that much more compelling–a contrast to what's often overshared in pictures and video on social media. In today's society, images often leave little to the imagination, but in his "Wild Mountain Hares Fighting" submission, the Grand Prize winner of our 20th Annual Photo Contest, Arnfinn Johansen, captures a moment that leaves one wondering.
That could be said for all of this year's winners: the obscured faces of mask-wearing girlfriends out on the town, a pair of rhinoceroses either running away or charging, a singular subject sitting in solitude in the darkness of dawn, and the shadowy silhouettes of figures hidden in plain sight. These are just some of the top scenes that offer just enough to stir emotions, pull viewers in and raise poignant questions, leaving it up to the beholders to interpret the art for themselves.
The diversity of this year's entries is fitting for the 20th anniversary of this annual competition, which has grown to include more than 32,690 images submitted by nearly 7,000 photographers from 190 countries and territories.
To explore more, check out all of this year's Photo Contest finalists.
Grand Prize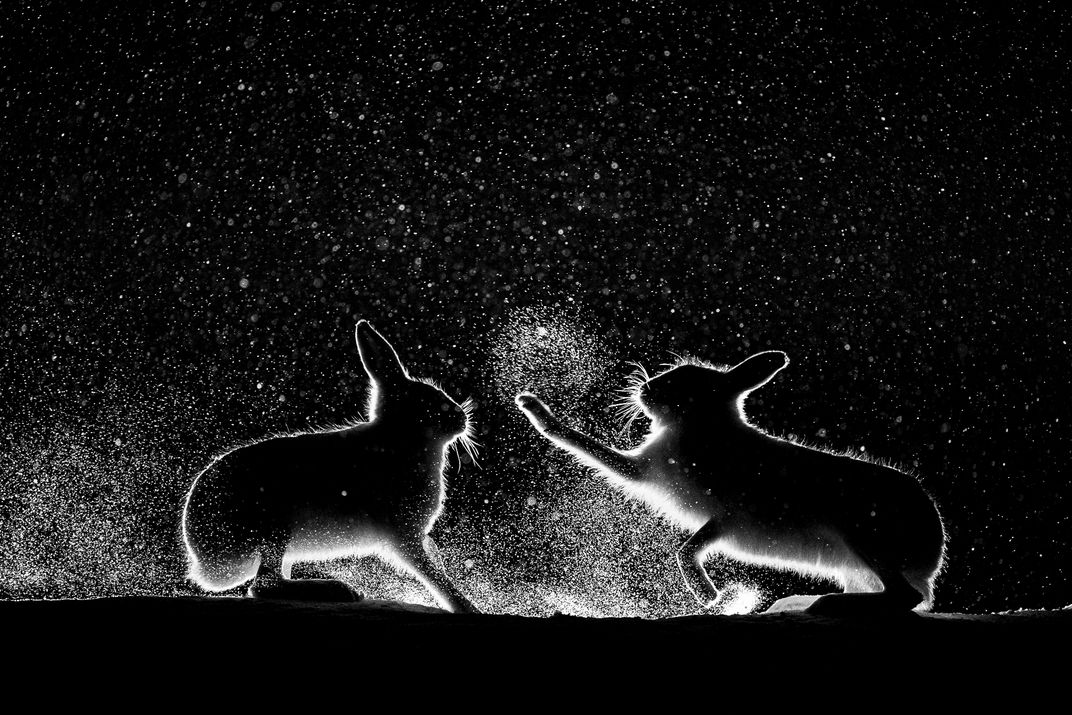 Among the peaks of a range in Norway, nocturnal mountain hares violently compete for the opportunity to procreate. It's mating season, a fight for life. Arnfinn Johansen, 57, who has been practicing nature photography since 1980, recalled that there were five or six hares present during the bout. "They fought each other two and two. Then, the others stayed away watching." Johansen was also a patient observer, spending eight or nine hours in a nearby cabin shooting through the darkness. Previously, Johansen worked strictly in black and white, and he preferred this photograph without color. "It simplifies and reduces distractions," he says.
American Experience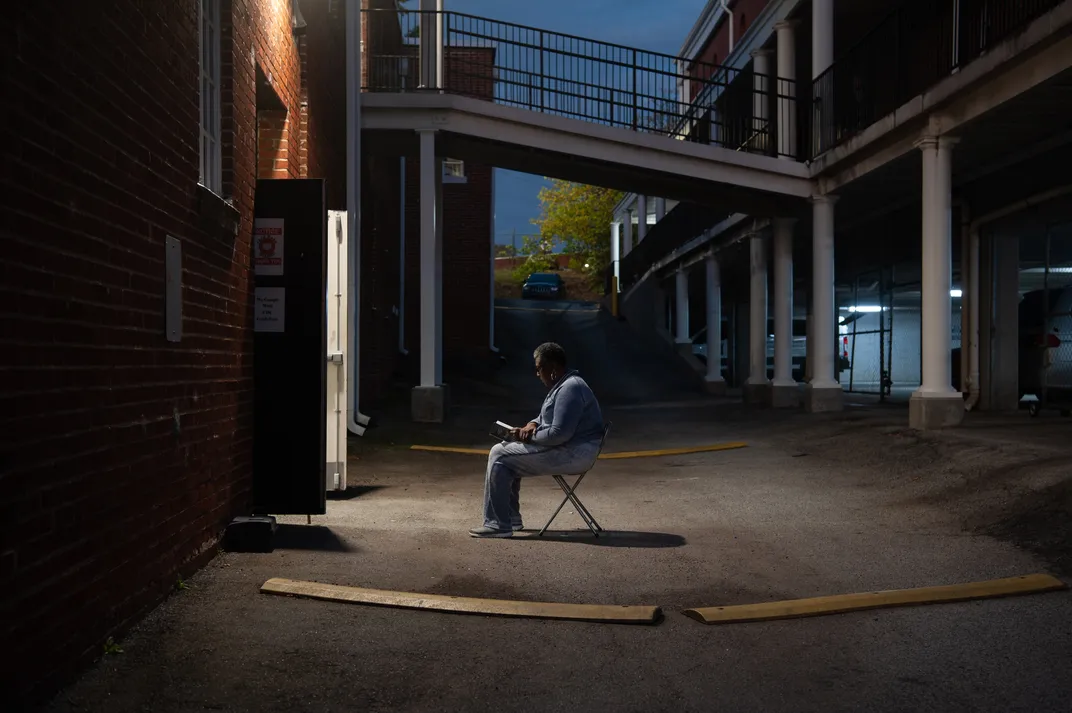 On assignment for an Amsterdam newspaper to document the November 2022 midterm elections in the United States, Rory Doyle, 39, headed out before sunrise and came across this lone citizen, who was quietly determined to exercise her fundamental right to vote. She arrived at her polling place even before it opened. "The narrative of the lack of care or the lack of participation gets more attention than people who are willing to literally bring a chair and
a book before the sun is up," Doyle says.
Aerial/Drone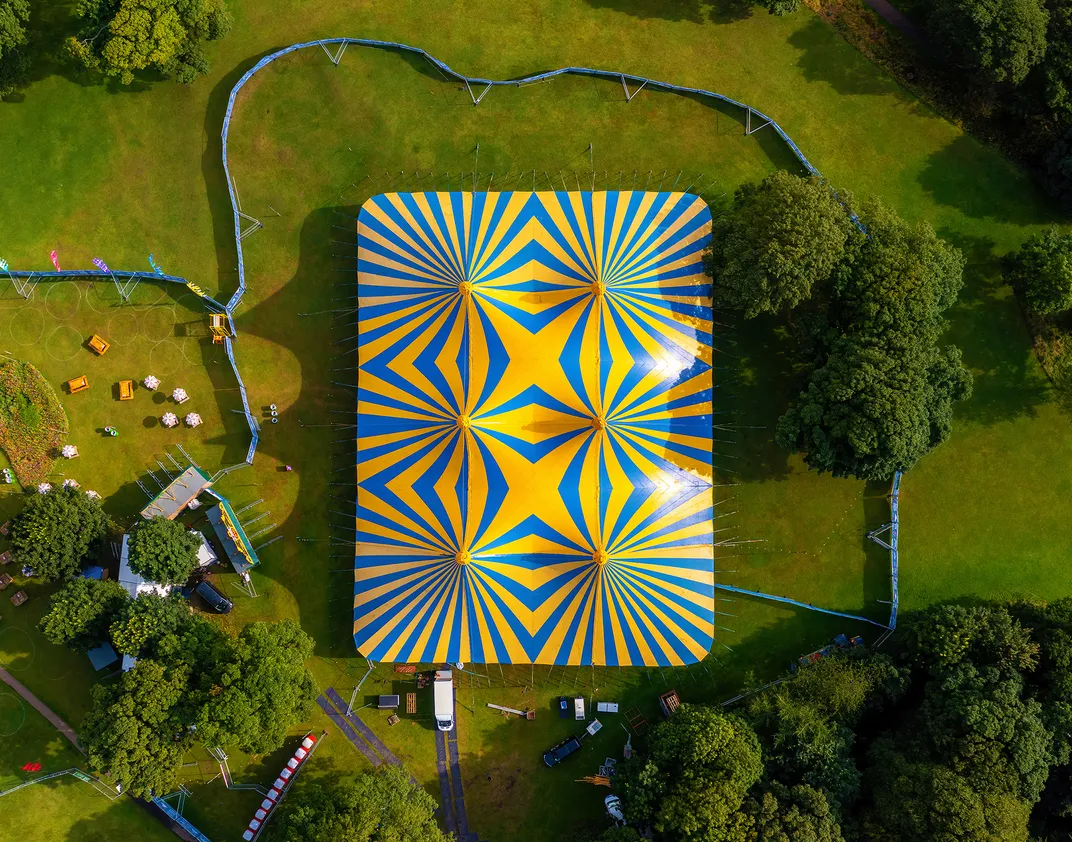 If you come across a big tent, it's natural to wonder what's happening inside. Andrew Smith, 42, who has been photographing with drones since 2017, wondered what was on top of this colorful canopy in his hometown. Positioning his camera to point directly down on the tent, he was delighted and surprised by the symmetry and vibrant colors, says Smith, who appreciates photos that cause an instant reaction. "This was one of those moments for me. I think both the photographer and the viewer recognize it when they experience it. I don't think it can be qualified or deconstructed. I think you just need to feel it."
People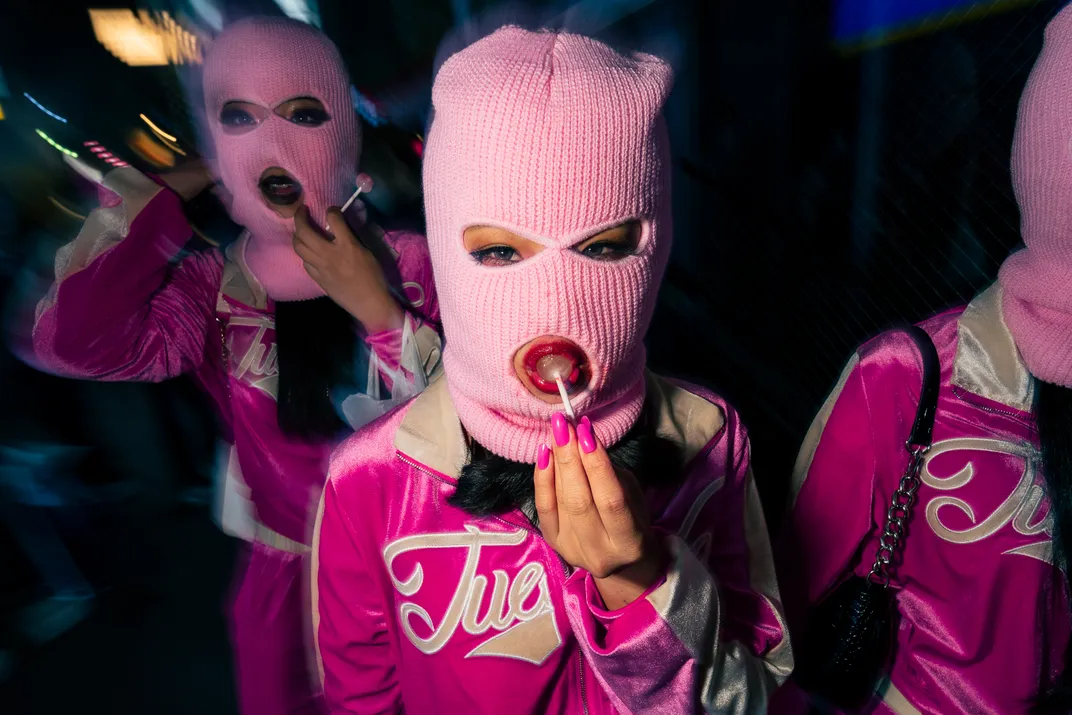 "Who are these gnarly girls?" That's one question Jonny Dub, 42, would expect viewers to ask when they see the ski-mask-covered, pink-hued candy consumers he encountered in Tokyo's Shibuya district last Halloween. Dub, who learned the basics of the art as a teen while assisting his father, an advertising photographer, says this picture, snapped before the women realized he was photographing them, was the most authentic of the bunch. He likes that this scene allows people to imagine a story of their own, one that "leaves the viewer wanting to know more about the characters and fills them with a sense of intrigue."
Artistic Images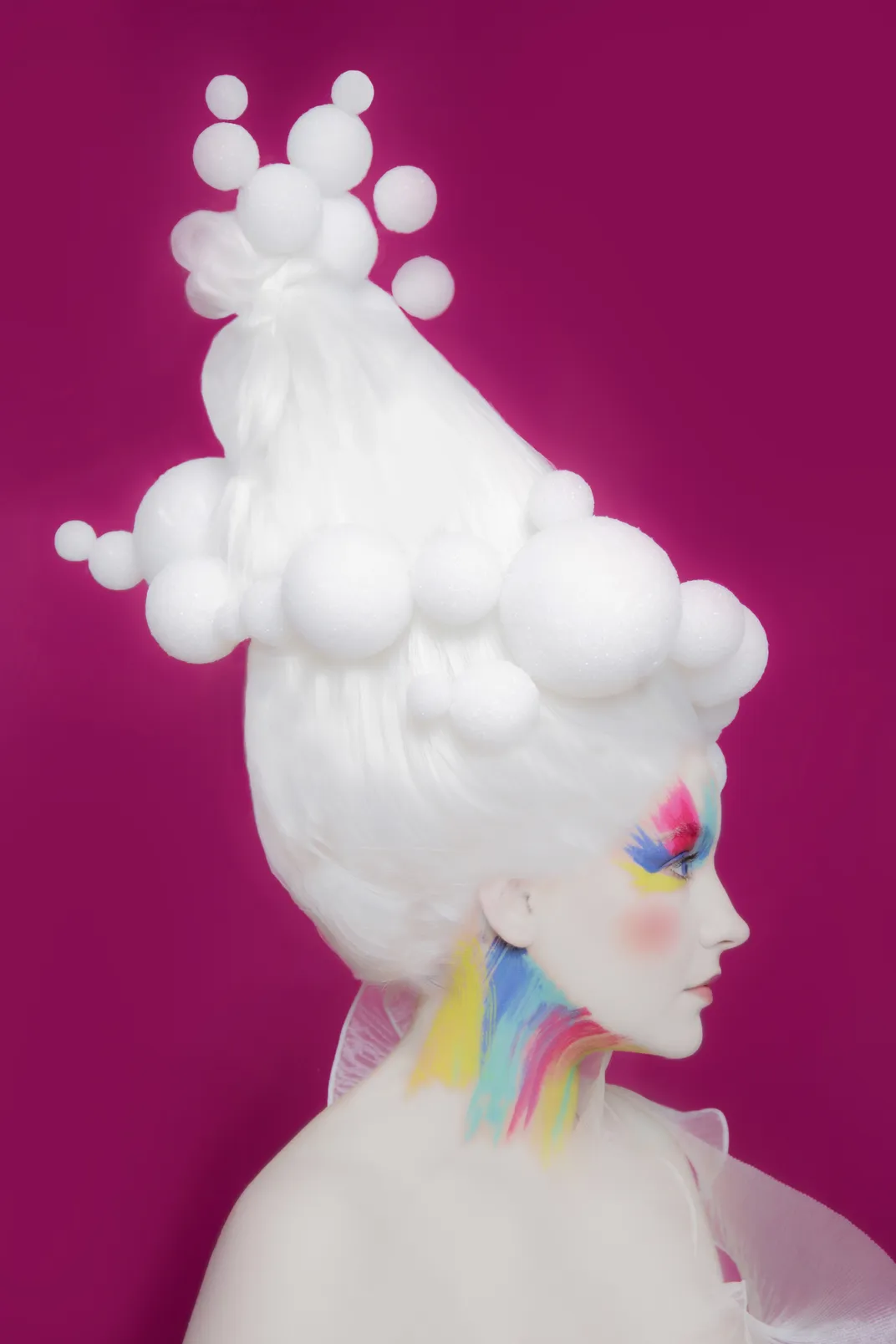 Tracy Whiteside, 63, a former musical theater teacher, knows how to bring drama to works on and off the stage. In her home studio, using just Styrofoam balls, a cone, hairpins, lots of spray, a blond wig, makeup and a pink tablecloth, she created this fanciful portrait of her grandchildren's nanny. Whiteside prefers profiles with little expression, which she finds more artistic than a smile. Still, says Whiteside, who has 20 years of photography experience, "I just want people to appreciate the fun in it."
Natural World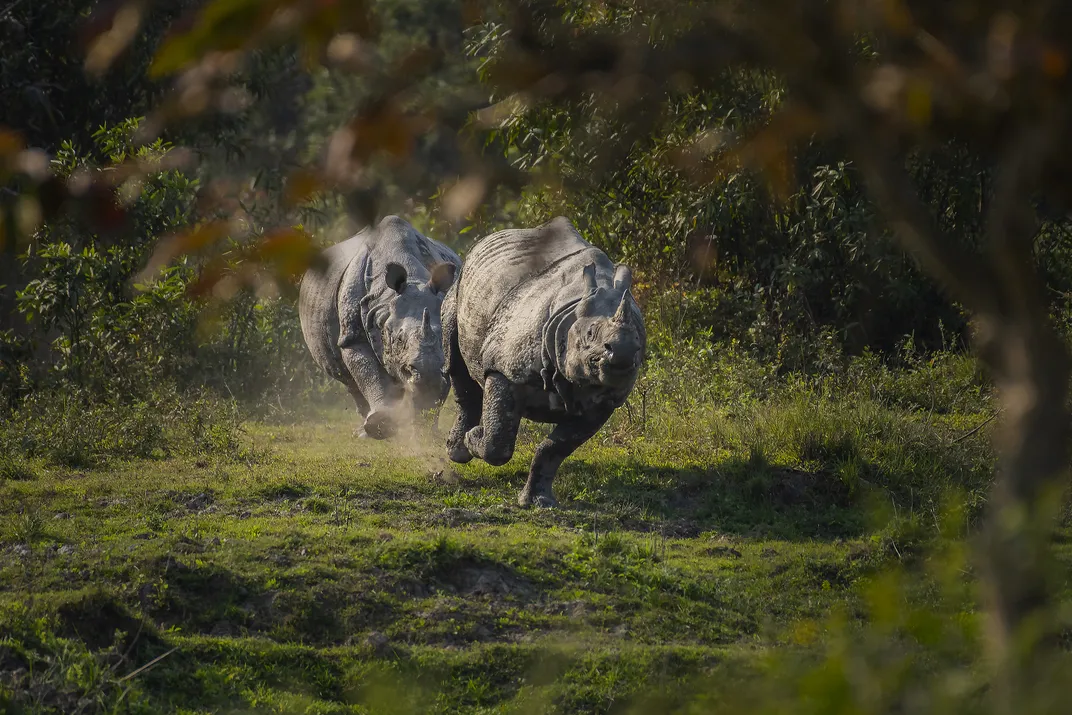 It was like a scene from Jurassic Park—but with raging rhinoceroses instead of a Tyrannosaurus. Prabir Kumar Das, 46, and his driver were on safari in a vehicle at Kaziranga National Park in India observing and photographing wildlife. "Two rhinos, chasing one another, entered into the frame," he recalls. "They both were coming toward our car dangerously." The driver threw the car into reverse to get away. Das, a chemistry teacher, is willing to take risks for his photography hobby, which has become his passion. He now focuses on wildlife and prefers Kaziranga National Park for "its natural beauty along with its exceptional ambience."
Travel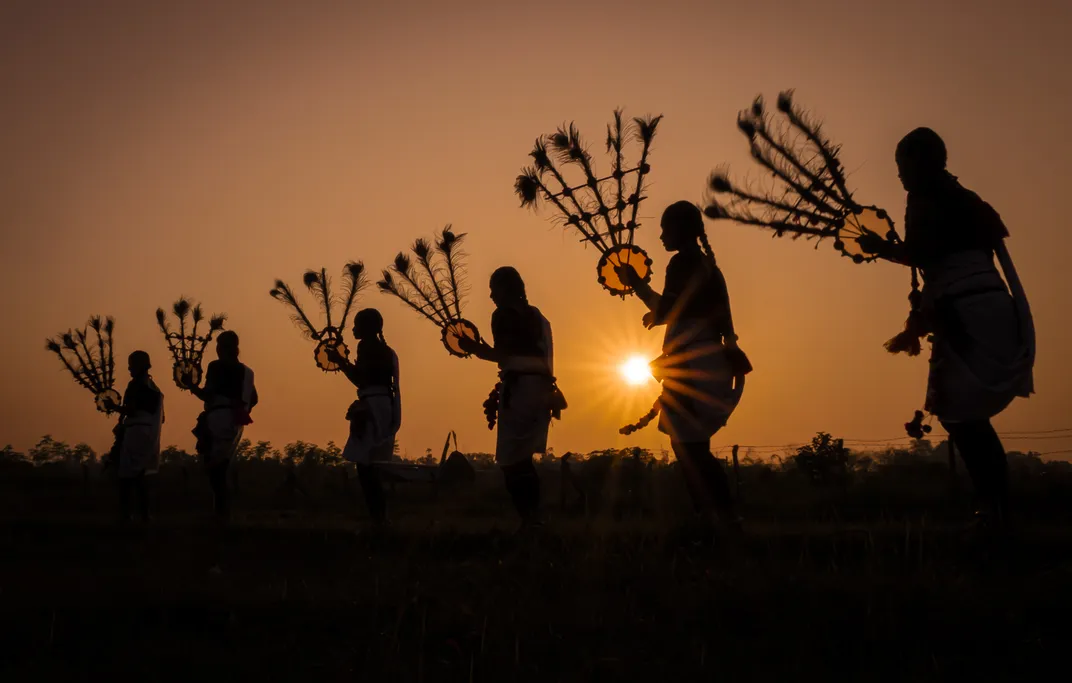 Annemarie Jung, 51, who lives in Luxembourg, traveled to Nepal during festival season on a last-minute trip before starting a new job in the finance industry last fall. Her newly developed enthusiasm for photography was a surprise. "I considered myself the least creative person on earth," she says. For this winning photograph, Jung and her guide arrived too late to the festival to see the Nepalese dancers perform. However, they provided an encore for the duo, whose photography session drew a crowd of interested villagers and revelers. "They all gathered around us and wanted to see the pictures we were taking. It was lovely," says Jung, who didn't mind lying down in the grass to get the best shot.
Readers' Choice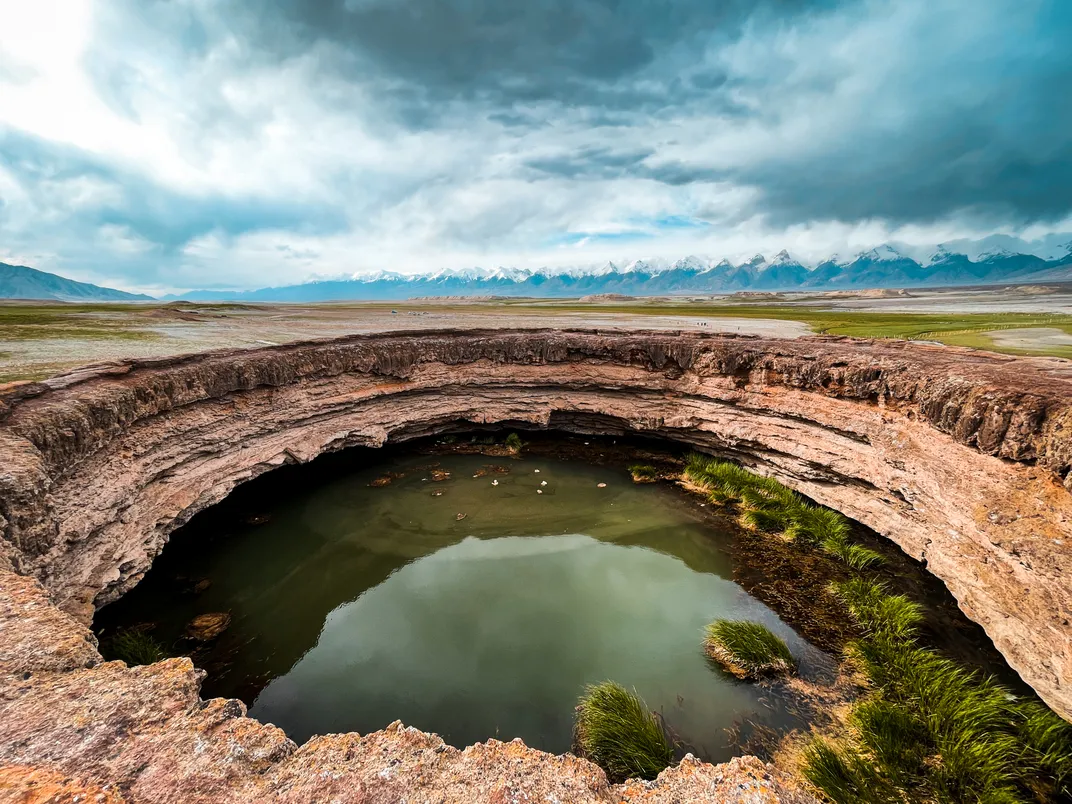 You don't happen upon China's Muji Crater by chance, as photographer Yuepeng Bao, 32, can attest. The journey was quite challenging. "It took us three hours to drive on a poorly maintained mountain road, and we had to pass through two border checkpoints," says Bao, who suffered from altitude sickness, headaches and swelling to reach this destination. Taking the trek with family members made it more enjoyable for Bao, whose photography hobby helps "alleviate stress from work [as an urban planner] and daily life." The resulting image of the colorful natural wonder against the backdrop of snow-capped mountains and blue skies made the trip worthwhile, says Bao, adding, "It's crucial that we demonstrate respect and take measures to preserve" these natural landscapes.