After Giving Us a New Spin on Oz, Gregory Maguire Takes on Wonderland
Alice is 150 years old, and the world is still wondering about her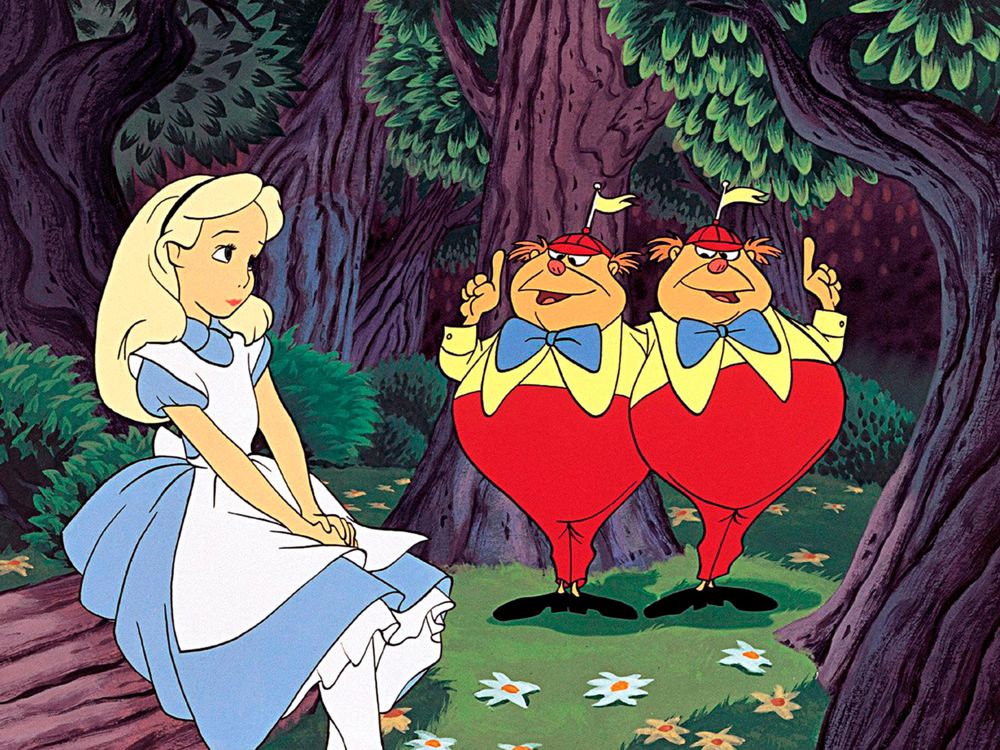 Gregory Maguire is famous for writing grown-up stories inspired by classic children's tales. In Wicked, he imagined the world of Oz as seen through the eyes of the Wicked Witch of the West. Confessions of an Ugly Stepsister took a sympathetic perspective on Cinderella's semi-related kin. His most recent novel, After Alice, follows Ada, who tumbles down the rabbit-hole into Wonderland after her friend, released in time for the 150th anniversary of the publication of Lewis Carroll's much loved story. In addition to his adult novels, Maguire has written dozens of stories and novels for children and is a cofounder of the advocacy groups Foundation for Children's Books and Children's Literature New England, Inc. We traded emails with Maguire to discuss why kids like scary stories, the illogical logic of fantasy writing, and more.
What are the best stories about growing up?
Any story about transformations is about growing up. The Velveteen Rabbit, The Little Prince, the Metamorphoses of Ovid, Sylvester and the Magic Pebble (in which a curious young donkey turns into a boulder) and, of course, Pinocchio. Although I suppose by this definition Kafka's Metamorphosis counts, too, though I'm glad my parents never read that one to me at bedtime.
Why are so many children's stories full of terror?
All stories give shape to human conundrums. Children's stories usually predict survival, when we know that in real life, as John Irving wrote in The World According to Garp, we are all terminal cases. The terrible aspects of fairy tales lend contrast to the exercise of winning through. Without shadow, there is no possibility of apprehending light.
Given the chance, would you relive your childhood? 
As Ole Golly says in Harriet the Spy, "I guard my memories and I cherish them, but I don't get in them and lie down."  Now, if it turns out that the cycle of life involves reincarnation, I shall be very surprised, but I'd still be bored to come back as myself. I'd rather come back as an elephant or as a god. Or maybe as an elephant god, like Sri Ganesha. 
Is there a common ingredient that makes for memorable fantasy worlds?
Tolkien talked about something he called "arresting strangeness." Interestingly, this can apply to a single figure of speech. ("The sun was a blob of albino ink.") If every word and action derives equally from an illogical point of origin, the fantasy world convinces. Incidentally, this holds true even for our conception of our own cosmos, starting from an imagined big bang. (Who lit the fuse, etc?) Our lives are a fantasy, but everything we work out within the bounds of this improbable construct tends toward the rational.
If you had to live in one of the worlds you've written about, which would it be? 
Wonderland is anarchic and would require a strait-jacket, I fear. Narnia is insufferably smug. Neverland is a kind of totalitarian state with Peter Pan as its unquestioned king, and few other citizens get to live lives that don't merely ornament his own. And Oz? I know Oz too well by now. I think I should choose the aberrant, magical Russia from my latest novel, Egg & Spoon, for it throws together enchantment and history in a way, I hope, that diminishes neither. 
Do you think that stories should have morals? 
Every writer has an angle. The intelligent writer knows how to show more than one.  Sometimes the angle implies a moral, sometimes it declares it. A moral is rarely completely absent; more often, especially in writing for the ivory-tower crowd, it is simply buried too deeply to register in a sound-bite. 
What's the best update or retelling of a classic story?
The Wizard of Oz, from 1939, is one of those rare films that betters its source material. The plot is more coherent, the emotions stronger. I also love The Space Child's Mother Goose, an obscure little book first published more than 50 years ago in homage to the original rhymes, which celebrates the bizarre nature of the universe—not through nonsense, this time, but through science and philosophy. 
Is there a recent story that you think will stay vital for centuries?
The cultural references of the Toy Story trilogy of films may age, but the depiction of childhood will last at least as long as Alice's Adventures in Wonderland has already lasted—150 years and counting.
Alice, Adapted
"What wert thou, dream-Alice, in thy foster-father's eyes?" asked Lewis Carroll after first seeing an 1886 musical pantomime breathe weird life into his fairy tale heroine. Enjoy a menagerie of the countless "Alice in Wonderlands" since then below.
First Printing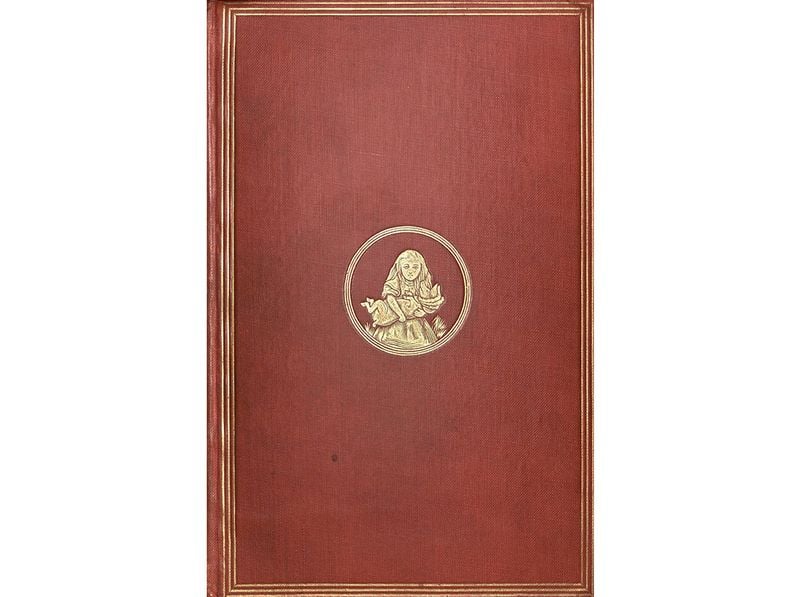 Alice's Adventures in Wonderland had its first printing in 1865, bound in red cloth and illustrated by John Tenniel, the famed political cartoonist for Punch magazine. A "perfect piece of artistic printing," Carroll raved.
Adaptations by Decade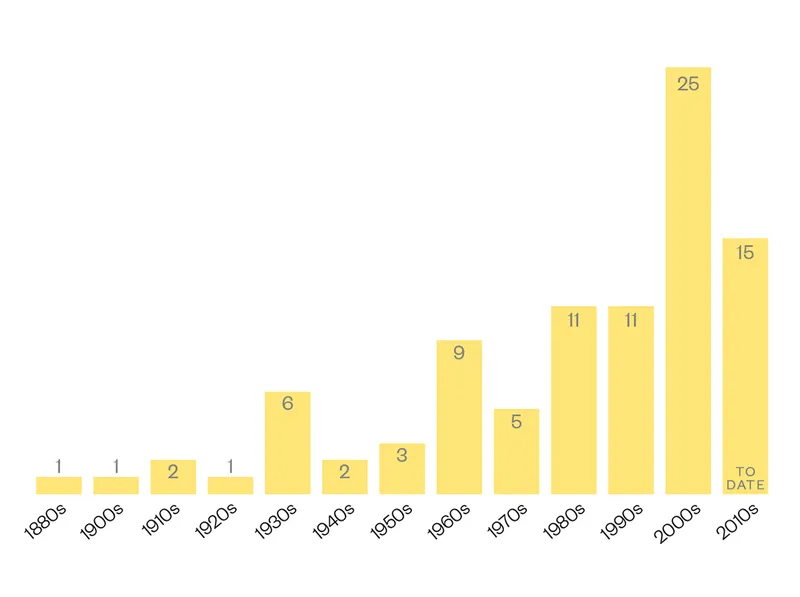 First Film Appearance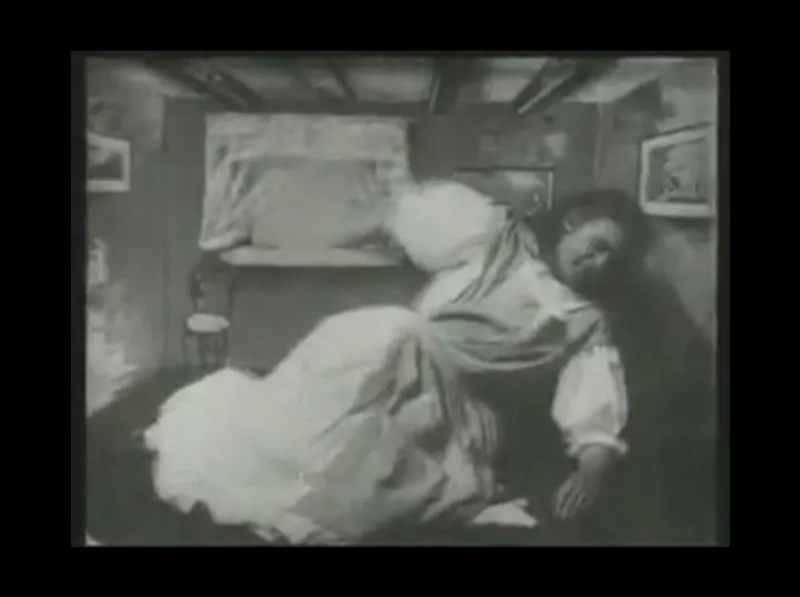 Alice first appeared on screen in a short film in 1903, 48 years before Disney's doe-eyed rendering.
Alice, Sketched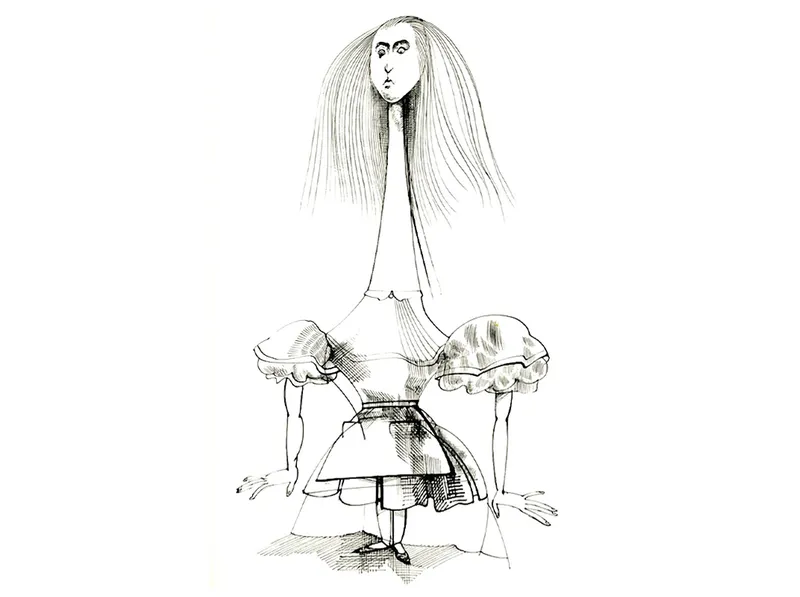 Ralph Steadman created 47 illustrations for a 1967 edition.
American Stage Debut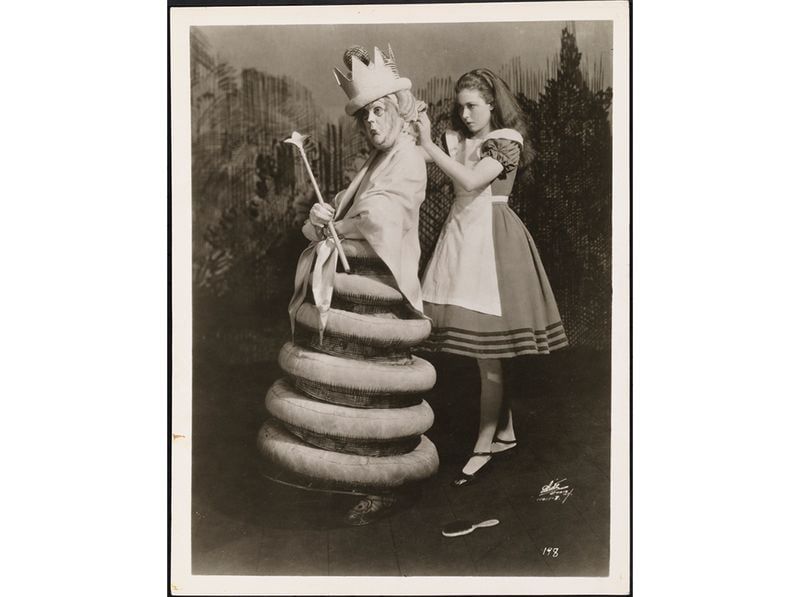 America's first stage "Alice," directed by Eva Le Gallienne in 1932 (she's the White Queen at left), had revivals through the 20th century—including a production 50 years later in which Le Gallienne, age 83, reprised her role.
Anime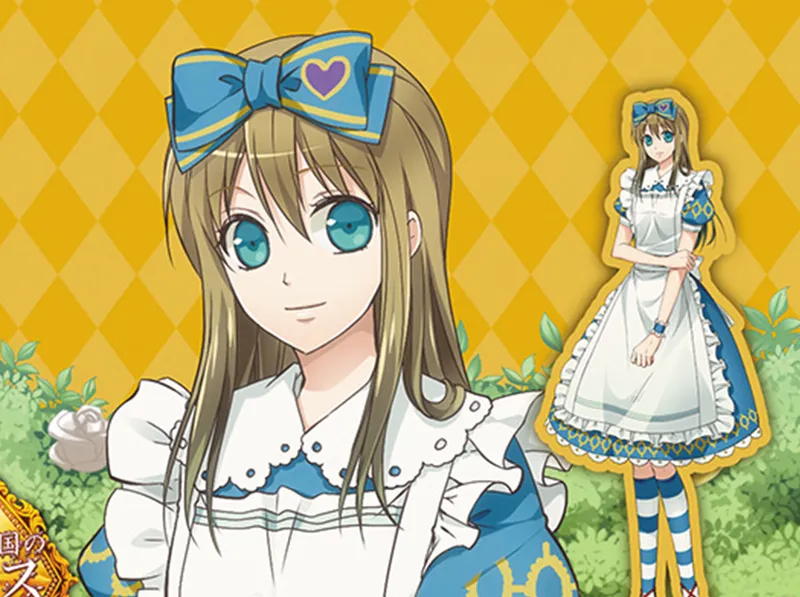 Alice-themed TV spiked with multiple Japanese anime series, often starring a girl named "Arisu."
Adaptations by Genre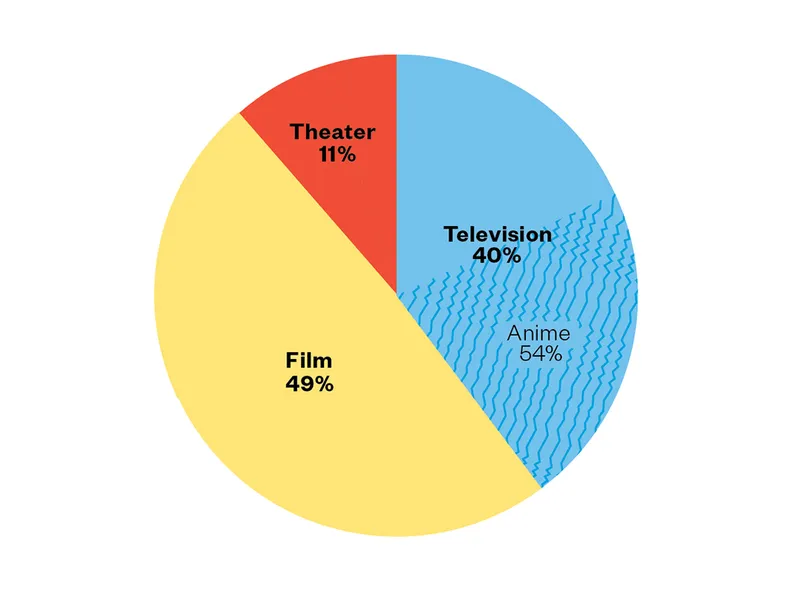 Live-Action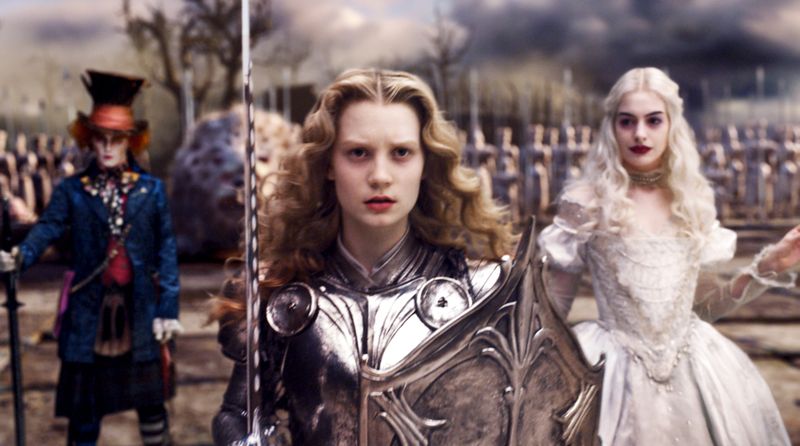 In Tim Burton's live-action, CGI-heavy adaptation, Alice returns to "Underland" to dethrone the Red Queen. The 2010 film paired the source material's macabre bent with American cinema's king of zany grotesquerie. Add another to the heap: 2016 will see a Burton-produced sequel.
Musical Premiere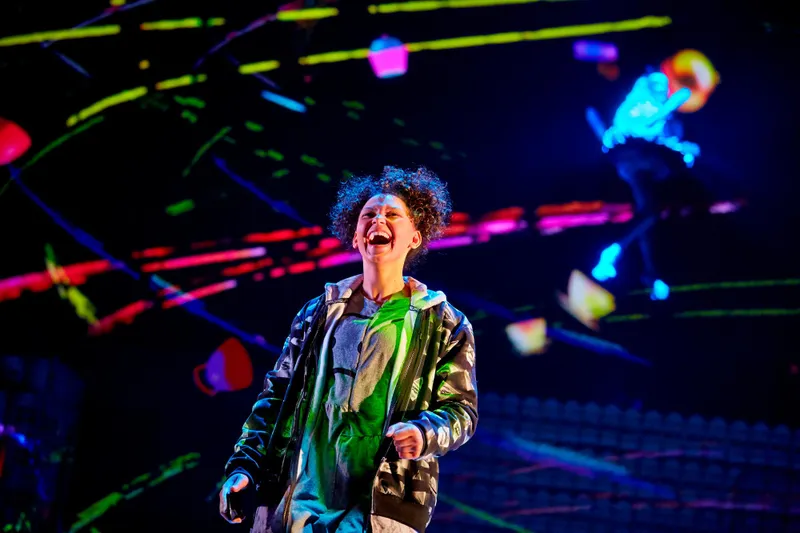 November will see a premiere in London's West End of a stage musical called Wonder.land—"Alice" reimagined for our time, with music by Damon Albarn, of Blur and Gorillaz fame. Aly is a bullied multiracial schoolgirl who's able, while playing an online game, to transform herself into a blond princess. This commentary on 21st-century Internet culture also suggests a more timeless childhood quest: the search for one's place in the world.