Agatha Christie on the Big and Small Screen
Even though Dame Agatha may not have enjoyed adaptations of her mysteries, audiences have been loving them for decades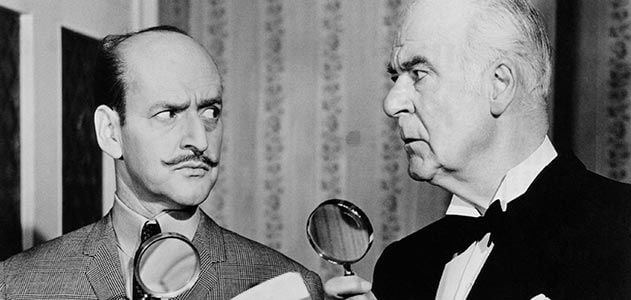 Love From a Stranger (1937)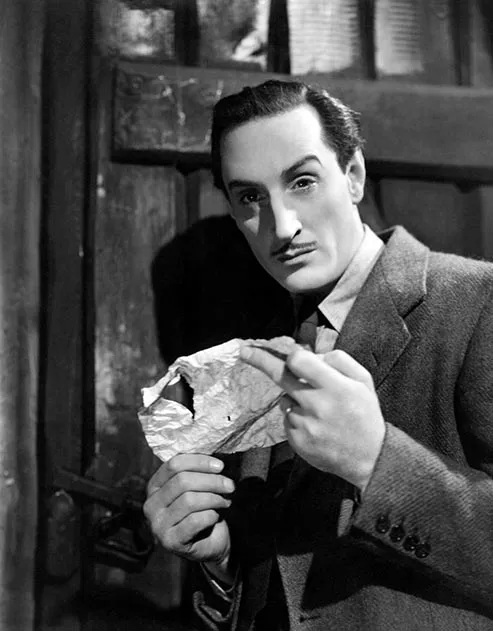 Dame Agatha Christie didn't just rule a publishing empire, she conquered other media as well. She wrote the longest continuously running play in modern history,
The Mousetrap
, and also excelled in writing radio plays. Her stories, novels and plays have also been adapted into numerous movies. (In her
Autobiography
, Christie, who died in 1976, found fault with just about all of the film adaptations.)
Based on her short story "Philomel Cottage," Love From a Stranger was made in England in 1937. The story, from one of Christie's peak creative periods, is an atmospheric thriller starring Basil Rathbone and Ann Harding, as his imperiled bride. (According to Rathbone, producer Darryl F. Zanuck cast him as Sherlock Holmes based on this performance. "So you can say it was actually Agatha Christie who got me typecast as Holmes for all those years!" Rathbone later said.) Adapted from a London and Broadway stage hit by Frank Vosper, it featured future Miss Marple Jane Hickson in a supporting role.
And Then There Were None (1945)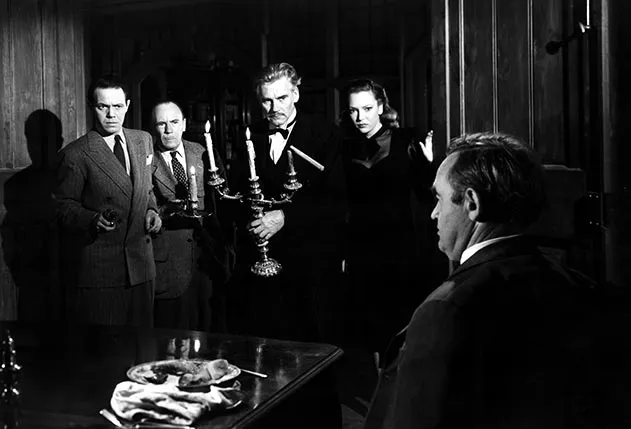 The French director René Clair brought ghoulish humor to this adaptation of
Ten Little Indians
, a whodunit with a "Who's Who" cast of Hollywood character actors including Walter Huston, Sir C. Aubrey Smith and Barry Fitzgerald, who had just won a Best Supporting Actor Oscar for
Going My Way
. Screenwriter Dudley Nichols worked from Dame Agatha's play, which changed the ending of her 1939 novel about a group of strangers brought together for a weekend party that turns deadly. The tricky plot was so durable that the film has been remade several times: a BBC TV version in 1949; as
Ten Little Indians
in 1966 with Hugh O'Brian and Wilfrid Hyde-White; 1975's
Ten Little Indians
, set in Iran and starring Sir Richard Attenborough; a 1989 version starring Donald Pleasence; and Desyat negrityat, made at the Odessa Film Studio in 1987.
Witness for the Prosecution (1957)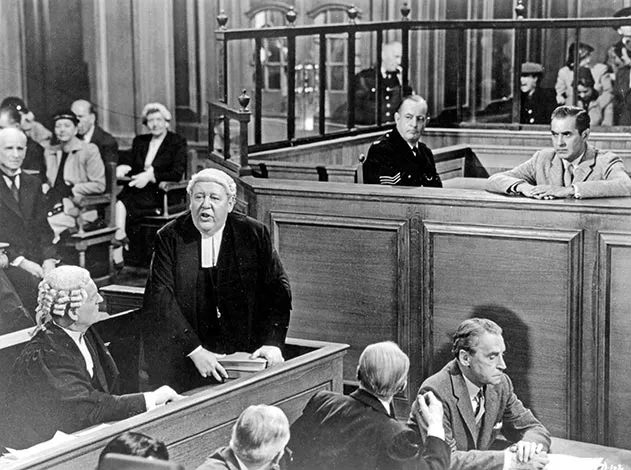 Another all-star production,
Witness for the Prosecution
(1957) was based on a hit play Christie wrote from a 1925 short story. Director and co-screenwriter (with Harry Kurnitz) Billy Wilder thought that Christie "plotted like a god" but had "cardboard" characters. For this courtroom mystery, Wilder changed the emphasis from murder defendant Leonard Vole (played by Tyrone Power) to Judge Wilfrid Robarts (Charles Laughton), and added an amusing role for Laughton's wife Elsa Lanchester as a no-nonsense nurse. Wilder also gave Marlene Dietrich, star of his earlier hit
A Foreign Affair
, a song routine in a flashback sequence. During a trip to Los Angeles, Christie visited the production to look over set designer Alexander Trauner's meticulous recreation of the Old Bailey Courthouse. She also signed a contract with MGM to write a screenplay from the Charles Dickens novel
Bleak House
, a project that was never filmed.
Murder She Said (1961)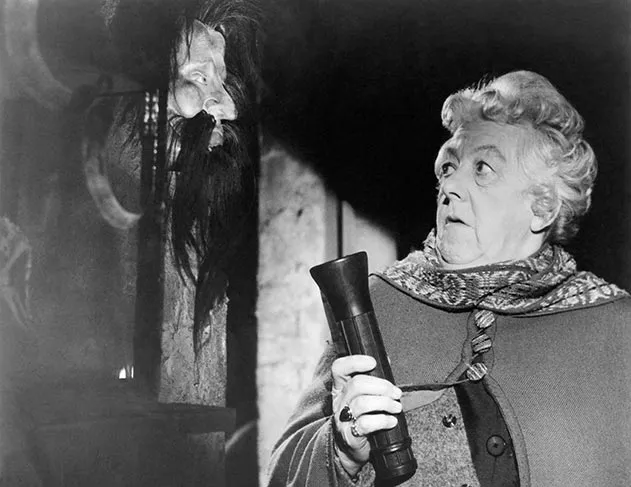 Dame Margaret Rutherford, a fixture on the British stage, starred in this adaptation of
4:50 From Paddington
, the first Miss Marple book to have such an honor. Rutherford's dithering detective raised hackles of some purists, but was popular enough to star in three sequels, one of them,
Murder Most Foul
, based on a Hercule Poirot mystery. Christie famously disapproved of the casting, having her secretary comment that while "Miss Rutherford is a fine actress, she bears no resemblance to her own idea of Miss Marple." Nevertheless, the author chatted with the actress on the set of
Murder at the Gallop
, and dedicated her 1962 novel
The Mirror Crack'd from Side to Side
"to Margaret Rutherford in admiration."
The Alphabet Murders (1965)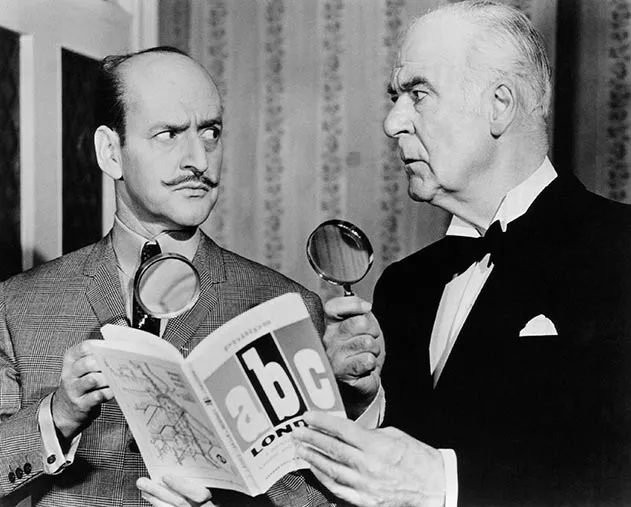 Dame Agatha's most famous detective, Hercule Poirot, appeared in 33 novels and numerous shorts stories, but he did not fare well on screen at first. The three earliest Poirot films, starring Austin Trevor as the Belgian sleuth, appear to be lost, but Trevor can be seen as Tony Randall's valet in this comic version of Christie's 1936 serial killer novel
The ABC Murders
. (Christie rejected the producer's original choice for Poirot, Zero Mostel.) Margaret Rutherford and her real-life husband Stringer Davis have quick cameos as Miss Marple and her assistant. Director Frank Tashlin got his start as an animator and is better known today for comedies such as
The Girl Can't Help It
.
Murder on the Orient Express (1974)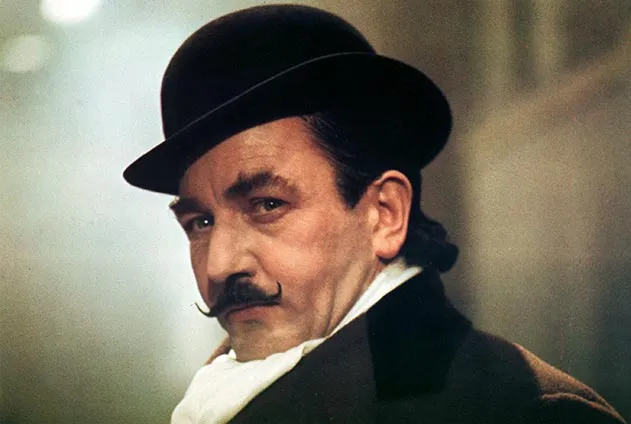 Christie was so disappointed by earlier film versions of her books that producer John Brabourne had to enlist the support of his father-in-law—and Christie acquaintance—Lord Louis Mountbatten to obtain the screen rights to this 1934 novel. Brabourne and his partner Richard Goodwin promised a first-class production, and they delivered with one of the most expensive British films of its day. Albert Finney gave an idiosyncratic turn as Hercule Poirot, a portrayal that required body padding, prosthetics for his cheeks and a false nose. Christie still complained: "It was very well made except for one mistake I cannot find in my heart to forgive," she wrote, referring to his mustache. Among the stellar cast was an Oscar-winning performance by Ingrid Bergman as a Swedish missionary. Director Sidney Lumet took on the project because "I wanted to have fun," but he added a lustrous style and touches like an intricate opening montage of a kidnapping that had been missing from previous Christie films.
"Network
would never have been as good as it was if I hadn't done
Murder on the Orient Express
," he admitted. Queen Elizabeth, a huge Christie fan, attended the film's première. A post-screening party for Christie at the luxury hotel Claridge's proved to be the author's last major public event. Brabourne and Goodwin would produce two more all-star mysteries with Peter Ustinov as Poirot.
The Mirror Crack'd From Side to Side (1992)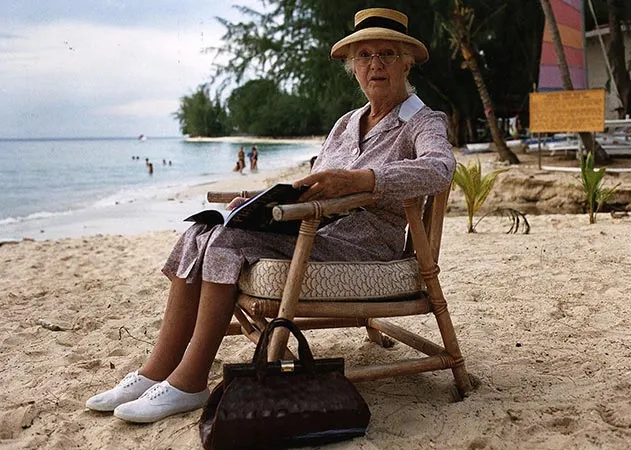 When Joan Hickson appeared in Christie's 1945 stage version of
Appointment With Death
, Dame Agatha wrote the actress a note: "I hope you will play my dear Miss Marple." It took several decades, but starting in 1984 Hickson starred as the elderly detective in a dozen made-for-TV movies produced by the BBC. Hickson retired from the screen in 1993 after an acting career that stretched back to1927. Christie's 1962 novel about a movie star who is the target of a poisoning had been filmed before as
The Mirror Crack'd
(1980), with Angela Lansbury as Marple. ITV Studios produced a version in 2010 starring Julia McKenzie, and Walt Disney Pictures has plans for Jennifer Garner to star as a "young" Miss Marple.
"Agatha Christie's Poirot" (1989-2010)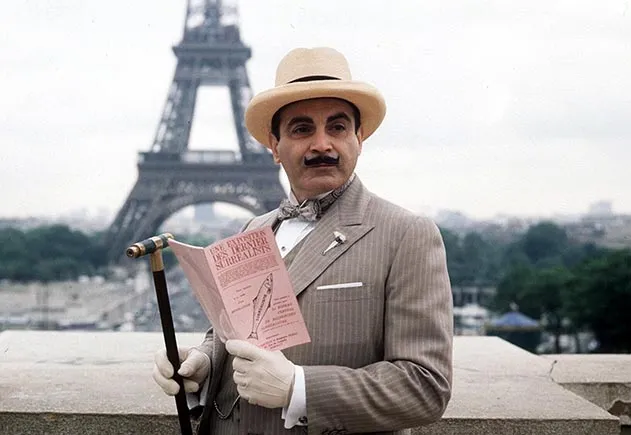 Dame Agatha took a dim view of television, referring to the BBC as a "great gobbler of material." Even after her death, Agatha Christie Ltd. turned down requests for television adaptations until BBC producer Pat Sandys persuaded the 15-member board to allow a ten-part "Agatha Christie Hour" in 1980. In 1989, London Weekend Television began broadcasting a series of 50-minute Hercule Poirot stories starring David Suchet as the Belgian detective, Hugh Fraser as Captain Hastings and Philip Jackson as Inspector Japp. (Suchet had played Japp in the 1985 film
13 at Dinner
.) They were followed by feature-length versions of novels such as
The Mysterious Affair at Styles
. An actor with a long career on stage and screen, Suchet remembered being grilled by Christie's daughter Rosalind Hicks about how he would play the detective. "My family is sick and tired of these thin, comic portrayals of Poirot," she said. "People may smile with, but never laugh at, your Poirot. Do you understand that?" Suchet took her words to heart, and as a result has become the Poirot of choice for a generation of fans. The 2010 version of
Murder on the Orient Express
leaves the actor six books short of filming the entire Poirot canon.
Agatha (1979)
Christie's eleven-day disappearance in December, 1926, prompted
Newsweek
reporter Kathleen Tynan's 1976 novel
Agatha
, a fictional account of what may have happened to the author. Over the objections of the Christie estate, First Artists (an independent production company) announced a screen adaptation starring Vanessa Redgrave and Dustin Hoffman the following year. Filming began without a completed script, and Hoffman held up the picture's release for over a year while suing Warner Bros. for $65 million over creative issues. The turmoil didn't affect the finished product, a moody, mysterious drama that painted a convincing portrait of the author.
L'Heure zero (2007)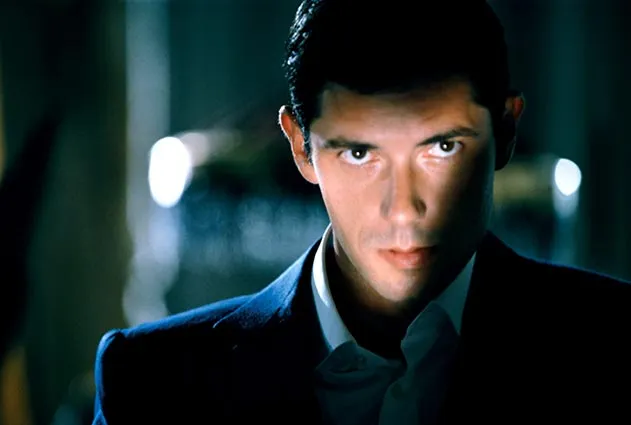 According to her estate, Christie's works have been translated into over 45 languages, so it's no surprise that foreign filmmakers have turned to her books for material. These include the Japanese
Kiken-na Onna-tachi
(1985), based on
The Hollow
; a Russian adaptation of the Poirot book
Peril at End House
,
Zagadka Endhauza
(1989);
Shubho Mahurat
(2003), a version of
The Mirror Crack'd
set in Calcutta; and this French production of
Towards Zero
, a 1944 novel that Christie turned into a play in 1956.
L'Heure zero
was one in a series of Christie adaptations in France, including
Le Grand Alibi
, another version of
The Hollow
, the following year.