A Window on a World of Shape and Color
Richard Diebenkorn always sidestepped the hype; now, his art is saying it all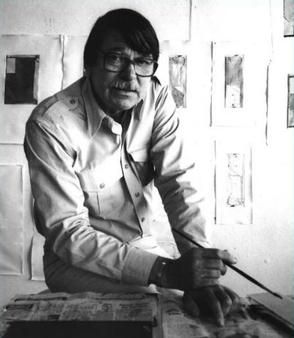 A major survey of the paintings of Richard Diebenkorn, now traveling the country, is generating considerable excitement. In the way that musicians respectfully refer to some among their ranks as a "musician's musician," Diebenkorn has long been regarded by many artists as an "artist's artist." From the 1940s through the early 1990s, the Oregon-born artist concentrated on one goal above all else: to create visual images that forced him to continually question the process itself. As his daughter Gretchen Grant points out, this could involve his pondering a seemingly finished painting for 15 years, then applying a small dab of color to it with the comment, "It's finished now."
Inspired by Matisse, Gorky and other predecessors, Diebenkorn wrestled all his life with issues of abstraction versus representation. His quest culminated in the dazzling "Ocean Park" series of paintings, named for the neighborhood bordering Santa Monica, California, where his studio was located. "There is nothing descriptive about the 'Ocean Park' paintings," writes Kenneth Baker, who is art critic for the San Francisco Chronicle. "Yet we can imagine how old Santa Monica's geometry of white-and-pastel stucco buildings punctuated by windows and sloping rooflines might underlie the pictures' architecture of lines and erasures."
Organized by guest curator Jane Livingston, the show was a collaboration of the Phillips Collection in Washington, D.C., and the Whitney Museum of Art in New York City, where it opened last fall. It is currently on view at the Modern Art Museum of Fort Worth (through April 12), after which it will continue to the Phillips (May 9-August 16) and the San Francisco Museum of Modern Art (October 9-January 19, 1999).